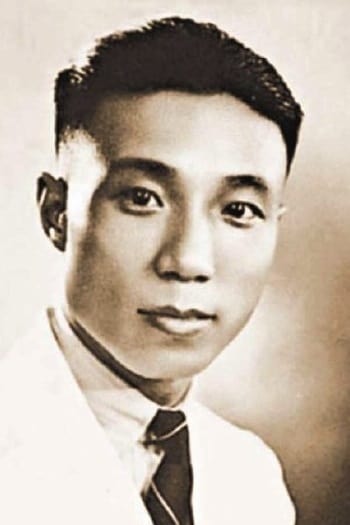 Biography
Sir Run Run Shaw (23 November 1907 – 7 January 2014), also known as Shao Yifu and Siu Yat-fu, was a Hong Kong entertainment mogul and philanthropist. He was one of the most influential figures in the Asian entertainment industry. He founded the Shaw Brothers Studio, one of the largest film production companies in Hong Kong, and TVB, the dominant television company in Hong Kong.A well-known philanthropist, Shaw donated billions of Hong Kong dollars to educational institutions in Hong Kong and mainland China. More than 5,000 buildings on Chinese college campuses bear his name, as does Shaw College of the Chinese University of Hong Kong. He also established the Shaw Prize for Astronomy, Life Science & Medicine and Mathematical Sciences.
Personal Life
He was the sixth of the seven children in the Shaw family, and was nicknamed Uncle Six (Luk Sook). His three elder brothers, Runje Shaw, Runde Shaw and Runme Shaw were all heads of the Shaw Studio. Runme Shaw, the third elder brother who co-founded the Shaw Studio with him, died in 1985.Shaw's first wife was Lily Wong Mee-chun, who died at age 85 in 1987. In 1997, he married Mona Fong in Las Vegas. A former singer, Mona Fong joined TVB as a procurement manager in 1969 and became the deputy chairman of TVB in 2000. Shaw had four children with his first wife: sons Vee Meng and Harold, and daughters Violet and Dorothy. All of his children studied at Oxford University.Shaw was a lover of Rolls-Royce limousines and a keen practitioner of qigong. Mr. Bean was reportedly his favourite show.
Early Life
Shaw was born in Ningbo, Zhejiang, Qing China as the youngest of the six sons of Shanghai textile merchant Shaw Yuh Hsuen (邵行銀) (1866–1921) and his wife Wang Shun Xiang (黃順香) (1871–1939). His name at birth was Shao Renleng (邵仁楞), which was later changed to Shao Yifu (邵逸夫) because he thought that the average Chinese person would not know how to pronounce the character 楞 (léng). There are a number of explanations given for the use of his English name Run Run Shaw, but Shaw reportedly said that it was simply a transcription of his birth name Shao Renleng in the Ningbo dialect.There is some confusion surrounding Shaw's exact date of birth. He celebrated his birthdays on the 14th day of the 10th month of the Chinese calendar, which fell on 23 November in 2007, his 100th birthday. Many sources use 23 November 1907 as his birthdate. However, the 14th day of the 10th month of the Chinese calendar in 1907 corresponds to 19 November 1907 on the Gregorian calendar, which, according to China Daily was his birthdate.As a child, his family moved to Shanghai. He graduated from the Shanghai YMCA School, where he learned English.
Filmography
Information
Known for
Production
Gender
Male
Birthday
1907-11-23
Deathday
2014-01-07 (106 years old)
Birth name
邵仁楞
Place of birth
Zhenhai District, People's Republic of China
Relationships
Mona Fong (1997-01-01 - 2014-01-07)
Children
Shaw Vee-Meng
Father
Shao Yuxuan
Mother
Wang Shun Xiang
Siblings
Runme Shaw, Runde Shaw, Runje Shaw
Citizenships
British Hong Kong, Republic of China, Qing dynasty, People's Republic of China
Also known as
Siu Yat Foo, 邵仁楞, Luk Suk (Uncle Six), Siu Yat-Fu, Shao Yifu, 邵逸夫, Sir Run Run Shaw
Awards
honorary doctor of the Hong Kong Polytechnic University, honorary doctor of the Chinese University of Hong Kong, honorary doctor of the Zhejiang University, honorary doctor of the University of Hong Kong, knight of the order of the Crown, Order of the Crown, Knight Bachelor, Asia Pacific Film Festival, Commander of the Most Excellent Order of the British Empire, Commander of the Order of the British Empire, Knight of the Legion of Honour, Hong Kong Film Awards, Order of the British Empire, Legion of Honour, Grand Bauhinia Medal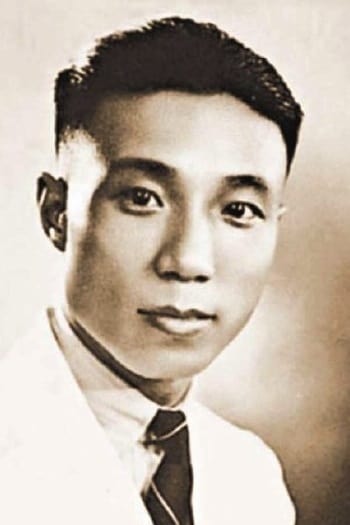 Run Run Shaw
Check gifts on Amazon