Discover Movies and TV Series that fit You with our Mobile Application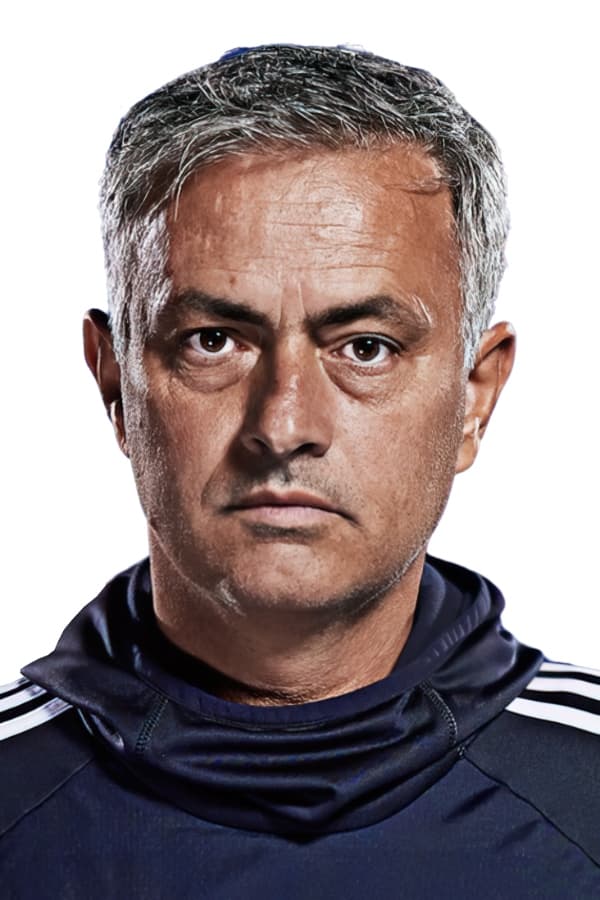 José Mourinho
Known For: Acting · Birthday: 1963-01-26
Check on Amazon
Biography
José Mário dos Santos Mourinho Félix, GOIH (Portuguese pronunciation: [ʒuˈzɛ moˈɾiɲu]; born 26 January 1963), is a Portuguese professional football manager and former player who is the manager of Premier League club Tottenham Hotspur. He is widely considered to be one of the greatest managers of all time, and is one of the most decorated managers ever.After an uneventful career as a midfielder across Portugal's football pyramid, Mourinho first entered the sphere of management as an interpreter for Sir Bobby Robson at Sporting CP and Porto, before gaining success as an assistant at Barcelona under both Robson and his successor, Louis van Gaal. After impressing with brief managerial stints at Benfica and União de Leiria, Mourinho returned to Porto as manager in 2002, where he won the Primeira Liga twice, a Taça de Portugal, the UEFA Cup, and the UEFA Champions League; the latter being Porto's first European Cup title since 1987. That success earned him a move to England with Chelsea in 2004, where he won two Premier League titles, a FA Cup, and two League Cups in his three seasons at the club, before he departed in 2007 amid reports of disagreements with club owner Roman Abramovich.In 2008, Mourinho joined Italian club Inter Milan, where he won the Serie A title in his first season. In 2010, he led Inter Milan to a European treble of Serie A, Coppa Italia, and the UEFA Champions League; a first for an Italian club. This made him one of five coaches to have won the European Cup with two clubs, and later that year, earned him the first FIFA World Coach of the Year award. Mourinho then signed with Real Madrid, where he won La Liga with a record points tally, becoming the fifth coach to have won league titles in four countries. He also won a Copa del Rey and a Supercopa de Espana. Mourinho left Real Madrid in 2013 to rejoin Chelsea, where he won another league title and League Cup, but was dismissed in 2015 after a poor run of results. Under a year later, Mourinho was appointed at rival club Manchester United, where he won the UEFA Europa League, League Cup and FA Community Shield in his first season, before being dismissed in 2018. In 2019, he signed with Tottenham Hotspur. He was named Portuguese Coach of the Century by the Portuguese Football Federation (FPF) in 2015, and was the first coach to spend more than £1 billion on transfers. Due to his tactical knowledge, charismatic and controversial personality, and what his opponents regard as an emphasis on getting results over playing beautiful football, he has drawn comparisons, by both admirers and critics, with Argentine manager Helenio Herrera.
Personal Life
Mourinho met his wife Matilde "Tami" Faria, born in Angola, when they were teenagers in Setúbal, Portugal, and the couple married in 1989. Their first child, daughter Matilde, was born in 1996 and they had their first son, José Mário Jr. (who became a free agent after leaving Fulham by mutual consent in April 2017), four years later. Mourinho, whilst dedicated to football, describes his family as the centre of his life and has said that the "most important thing is my family and being a good father." He was selected as the New Statesman Man of the Year 2005 and was described as a man devoted to both his family and his work.Mourinho has also been a part of social initiatives and charity work, helping with a youth project, bringing Israeli and Palestinian children together through football and donating his "lucky" jacket to Tsunami Relief, earning £22,000 for the charity. Since his appointment in 2014, he acts as a Global Ambassador of the United Nations' World Food Programme.Widely known for his strong personality, refined dress sense and quirky comments at press conferences, Mourinho has experienced fame outside of football circles, featuring in European advertisement campaigns for Samsung, American Express, Braun, Jaguar and Adidas, amongst others. An unofficial biography of Mourinho, titled O Vencedor – De Setúbal a Stamford Bridge (The Winner – from Setúbal to Stamford Bridge), was a best seller in Portugal. However, Mourinho did not authorise the biography and attempted, unsuccessfully, to prevent the book from being published.Mourinho was part of an unusual event in May 2007 when he was arrested for preventing animal welfare officials from putting his dog into quarantine. The dog had not been sufficiently inoculated but the situation was resolved after it was returned to Portugal and Mourinho received a police caution.Mourinho is a Roman Catholic, saying, "I believe totally, clearly. Every day I pray; every day I speak with Him. I don't go to the church every day, not even every week. I go when I feel I need to. And when I'm in Portugal, I always go." Apart from his native Portuguese, Mourinho speaks Spanish, Italian, French, Catalan and English to varying degrees of fluency. Mourinho was chosen to voice Pope Francis in a Vatican-approved Portuguese animated film marking the 2017 centenary of the apparition of Our Lady of Fátima.On 23 March 2009, Mourinho was awarded a doctorate honoris causa degree by the Technical University of Lisbon for his accomplishments in football. In October 2010, Mourinho was ranked number nine on the list of Most Influential Men published by AskMen.com. In December 2011, he was named "Rockstar of the Year" by the Spanish Rolling Stone magazine. Mourinho signed up to cover the 2018 FIFA World Cup as an analyst on RT. In 2019, Mourinho began hosting a show on the RT network called On the Touchline with José Mourinho in which he covers the 2019 UEFA Champions League.In August 2019, Mourinho joined UK broadcaster Sky Sports as a pundit on their Premier League coverage.
Early Life
Mourinho was born in 1963 to a large middle-class family in Setúbal (a suburb of the Lisbon metropolitan area), Portugal, the son of José Manuel Mourinho Félix, who was known by the name Félix Mourinho, and wife Maria Júlia Carrajola dos Santos. His father played football professionally for Os Belenenses and Vitória de Setúbal, earning one cap for Portugal in the course of his career. His mother was a primary school teacher from an affluent background; her uncle funded the construction of the Vitória de Setúbal football stadium. The fall of António de Oliveira Salazar's Estado Novo regime in April 1974, however, led to the family losing all but a single property in nearby Palmela.Mourinho wanted to follow in his father's footsteps and joined the Belenenses youth team. Graduating to the senior level, he played at Rio Ave (where his father was coach), Belenenses, and Sesimbra. He lacked the requisite pace and power to become a professional and chose to focus on becoming a football coach instead.His mother enrolled him in a business school, but Mourinho dropped out on his first day, deciding he would rather focus on sport, and chose to attend the Instituto Superior de Educação Física (ISEF), Technical University of Lisbon, to study sports science. After attending coaching courses held by the English and Scottish Football Associations, former Scotland manager Andy Roxburgh took note of the young Portuguese's drive and attention to detail. Mourinho sought to redefine the role of coach in football by mixing coaching theory with motivational and psychological techniques.