Discover Movies and TV shows that fit You with our Mobile Application Yoko Taro
Gifts & Merchandise on Amazon
Biography
Yoko Taro (横尾 太郎, Yokoo Tarō, born June 6, 1970) is a Japanese video game director and scenario writer. Starting his career at the now-defunct game company Cavia, his best-known work was on the action role-playing video game series Drakengard, and its spin-offs, Nier and Nier: Automata. Yoko was born in Nagoya, Aichi, and studied at the Kobe Design University in the 1990s. While he did not initially intend to pursue a career in video games, after working at Namco and Sony, he joined Cavia and became the director and scenario writer for the first Drakengard game. He has since worked extensively on every game in the series (except Drakengard 2), and on mobile titles, after becoming a freelancer after Cavia's absorption into AQ Interactive. Critics have noted Yoko's unconventional game design and writing style. One of the main aspects of his work is exploring the darker aspects of people, such as why they are driven to kill each other, although he typically does not share a common opinion on his story's dark natures. His writing technique, described as "backwards scriptwriting", involves outlining the ending of the story first and building the narrative backward from that point. Due to his disdain for being photographed, he generally wears a mask when giving interviews or presenting games.
Early Life
Yoko Taro was born Nagoya, Aichi, on June 6, 1970. Yoko's parents were often absent at their jobs, so he was mostly raised by his grandmother, who left a strong impression on him. During his youth, he heard about an incident that would influence his later work as a scenario writer: while an acquaintance was in a shopping street with a group of friends, one of them who was walking along a high building roof slipped and died from the fall. The scene as Yoko heard it was initially "horrifying", but included a humorous element as well. He studied at Kobe Design University and graduated in March 1994. He is married to Yukiko Yoko, an illustrator who worked on Taiko no Tatsujin series and also did work on Drakengard 3.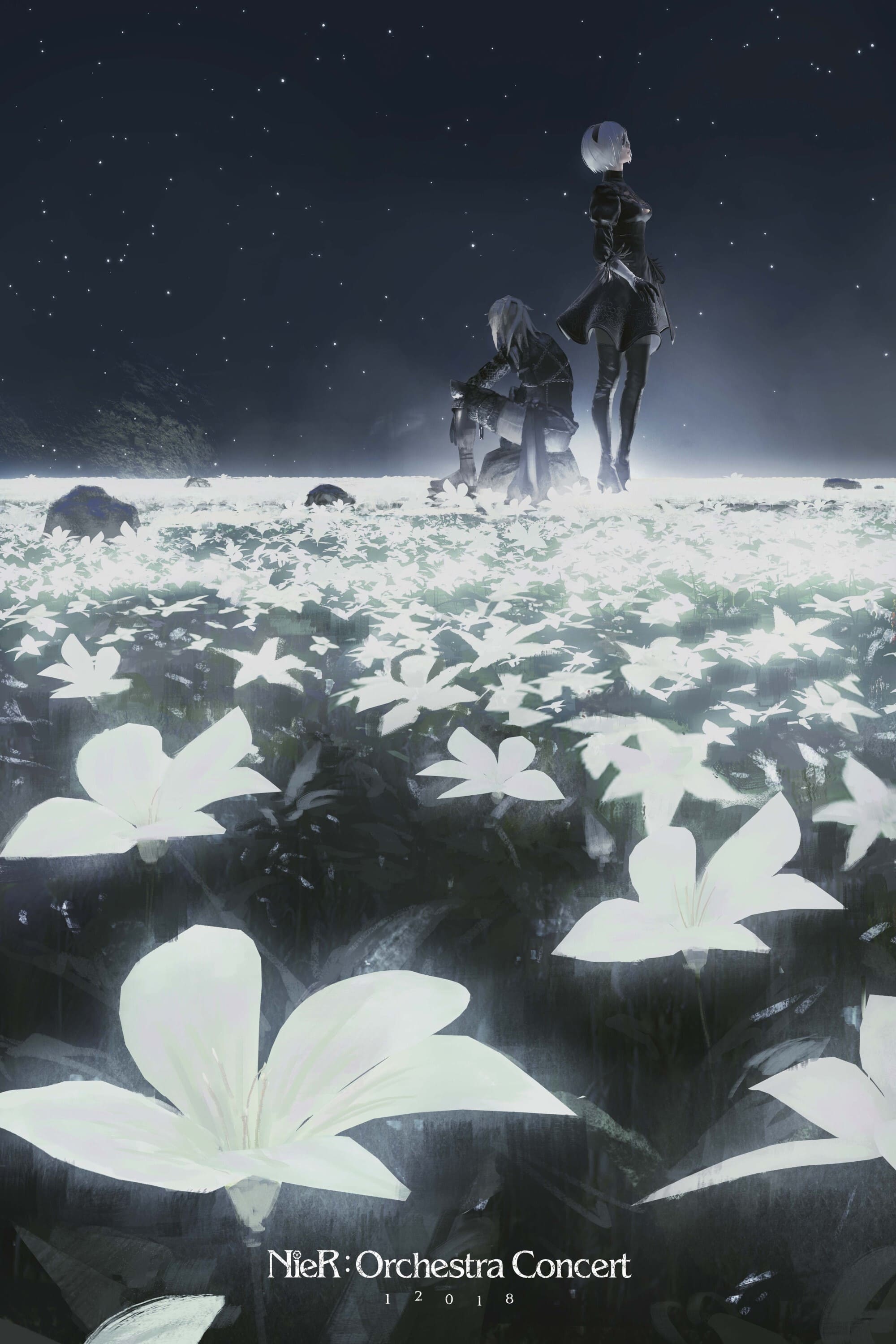 NieR:Orchestra Concert 12018
After eight years since NieR Gestalt/Replicant was released, with much anticipation from the fans, the first orchestra concert for the series "NieR Orchestra Concert 12018" is now available in Blu-ray...