Os Cowboys
Gênero: 
Nombre original: The Cowboys
Situação: Lançado
Tempo de execução: 2h 11m
Classificação do Conteúdo: PG
Orçamento: $6,000,000
Receitas: $7,500,000
Locais de Filmagem: Colorado · New Mexico, United States of America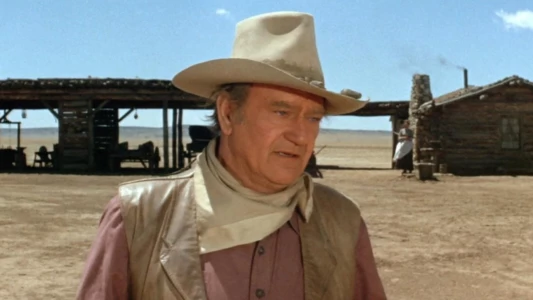 Sinopsis
.
John Wayne lutou contra índios, domou cavalos selvagens, lutou guerras e pilotou aviões. Mas foi neste filme que ele pode demonstrar todo o seu talento em uma performance arrebatadora. Desta vez, ele é um vaqueiro experiente que abandonado por seu ajudantes, contrata um grupo de 11 garotos para ajudá-lo a levar seu gado em uma jornada emocionante que irá mudar a vida de todos. E quando a poeira baixar, você vai saber por que John Wayne é um dos maiores astros que o cinema já viu.
Onde Assistir
.

Comprar

Comprar

Comprar
Atualmente Os Cowboys filme completo está disponível para transmissão online, alugar, comprar ou assistir gratuitamente em: Google Play Movies, YouTube, Apple TV
Powered by
Galeria
.