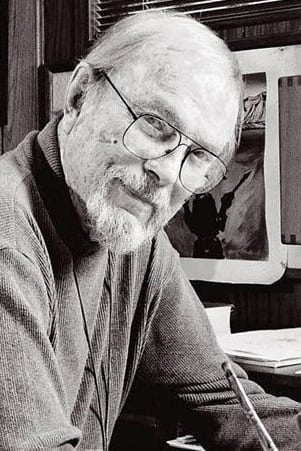 Biografia
Charles Martin Jones (21 de setembro de 1912 - 22 de fevereiro de 2002) foi um animador, ator de voz e pintor americano, mais conhecido por seu trabalho com Warner Bros. Cartoons on the Looney Tunes and Merrie Melodies série de shorts. Ele escreveu, produziu e/ou dirigiu muitos shorts animados clássicos com Bugs Bunny, Daffy Duck, Wile E. Coyote and the Road Runner, Pepé Le Pew, e Porky Pig, entre outros.Jones começou sua carreira em 1933 ao lado de Tex Avery, Friz Freleng, Bob Clampett, e Robert McKimson no estúdio Termite Terrace de Leon Schlesinger Production, onde eles criaram e desenvolveram os personagens Looney Tunes. Durante a Segunda Guerra Mundial, Jones dirigiu muitos shorts do Snafu Privado (1943-1946) que foram mostrados a membros do exército dos Estados Unidos. Depois de sua carreira na Warner Bros. terminou em 1962, Jones iniciou Sib Tower 12 Productions e começou a produzir desenhos animados para o Metro-Goldwyn-Mayer, incluindo uma nova série de curtas de Tom e Jerry (1963-1967), bem como as adaptações televisivas do Dr. Seuss' How the Grinch Stole Christmas! (1966) e Horton Hears a Who! (1970). Mais tarde, começou seu próprio estúdio, Chuck Jones Enterprises, onde dirigiu e produziu a adaptação de filmes de Norton Juster's The Phantom Tollbooth (1970).O trabalho de Jones junto com os outros animadores foi exibido no documentário, Bugs Bunny: Superstar (1975). Jones dirigiu o primeiro filme animado Looney Tunes, The Bugs Bunny/Road Runner Movie (1979). Em 1990, ele escreveu suas memórias, Chuck Amuck: The Life and Times of an Animated Cartoonist, que foi transformado em um documentário, Chuck Amuck (1991). Ele também foi perfilado no documentário dos Masters americanos Chuck Jones: Extremes & Intrameters – A Life in Animation (2000), que foi exibido na PBS.Jones ganhou três Oscar Awards. Os desenhos animados que ele dirigiu, Para Razões Percentuais, Tanto para So Little, e The Dot and the Line ganhou o Melhor Corto Animado. Robin Williams apresentou a Jones com um Oscar Honário em 1996 por seu trabalho na indústria de animação. O historiador de cinema Leonard Maltin elogia o trabalho de Jones na Warner Bros., MGM e Chuck Jones Enterprises. Em Jerry Beck's The 50 Greatest Cartoons, um grupo de profissionais animados classificaram o What's Opera, doc? (1957) como o maior desenho de todos os tempos, com dez das entradas sendo dirigido por Jones, incluindo Duck Amuck (1953), Duck Dodgers no 241⁄2o século (1953), One Froggy Evening (1955), Rabbit of Seville (1950), e Rabbit Tempero (1952).

Classificações
Média 6.48
Baseado em 1,17 milhão de audiências de filme e serie de TV ao longo do tempo
Em formação
Conhecido(a) por
Directing
Gênero
Masculino
Nascimento
1912-09-21
Dia da morte
2002-02-22 (89 anos)
Nome de nascença
Charles Martin Jones
Local de nascimento
Spokane, United States of America
Cidadanias
United States of America
Também conhecido(a) como
Charles M. Jones, Charles Jones
Prêmios
Winsor McCay Award, Edward MacDowell Medal, Inkpot Award, Academy Award for Best Animated Short Film, 38th Academy Awards, Academy Honorary Award, star on Hollywood Walk of Fame

This article uses material from Wikipedia.