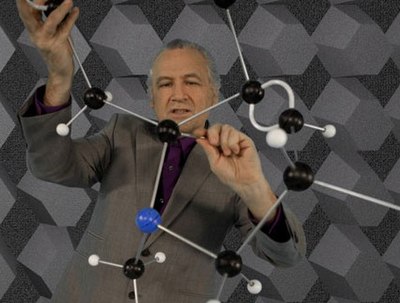 Gary Hill
Conhecido(a) por:
Directing
Nascimento:
1951-04-04 (72 anos)
Verifique na Amazon
Biografia
Gary Hill (nascido em 4 de abril de 1951) é um artista americano que vive e trabalha em Seattle, Washington. Frequentemente visto como um dos artistas fundacionais em videoarte, baseado no trabalho de um único canal e nas instalações baseadas em vídeo e som dos anos 1970 e 1980, ele de fato começou a trabalhar em escultura metálica no final da década de 1960. Hoje ele é mais conhecido por instalações expostas internacionalmente e arte de performance, preocupado tanto com a linguagem inovadora quanto com a tecnologia, e para continuar o trabalho em uma ampla gama de mídia. Seu trabalho de longa data com a intermédia explora uma variedade de questões que vão desde a física da linguagem, sinestesia e confusão perceptual até espaço ontológico e interatividade do espectador.

Classificações
Média 0.77
Baseado em 280 de audiências de filme e serie de TV ao longo do tempo
Em formação
Conhecido(a) por
Directing
Gênero
Masculino
Nascimento
1951-04-04 (72 anos)
Nome de nascença
Gary Hill
Local de nascimento
Santa Monica, United States of America
Cidadanias
United States of America
Prêmios
MacArthur Fellows Program, Guggenheim Fellowship

This article uses material from Wikipedia.