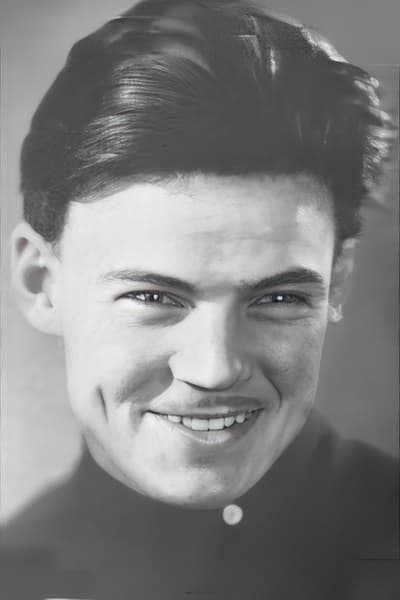 Biografia
Mikhail Andreyevich Gluzsky (Russo: ) é um ator e ator de cinema soviético e russo. Estrelou no filme de 1972, Monólogo, que entrou no Festival de Cannes de 1973. Um ator em mais de 130 filmes entre sua estreia de cinema 1939 e sua morte em 2001, foi nomeado Artista Popular da URSS em 1983. Mikhail Andreyevich Gluzsky nasceu em Kiev em 1918. Trabalhou em uma fábrica antes da Segunda Guerra Mundial e fez sua estreia de filme como estudante de estúdio de atuação Mosfilm, aparecendo em diversos papéis episódicos na família Oppenheim de Grigori Roshal, Konstantin Yudin's A Girls with a Personality, e Vsevolod Pudovkin's Minin e Pozharsky em 1939. Ele se formou no estúdio em 1940 e se juntou à trupe do Teatro Central do Exército Vermelho, lutou como um soldado na Segunda Guerra Mundial, e trabalhou em Moscou após sua alta. Sua carreira prolifica no filme atingiu seu ponto alto durante o período pós-guerra.Gluzsky muitas vezes apareceu no papel de um líder cabeça dura, mas também assumiu com sucesso a representação de intelectuais reflexivos.Premiado o título de honra de Artista Popular da URSS em 1983, ele dirigiu a oficina de atuação do Instituto Estatal de Cinematografia All-Union de 1988 a 1996.Um dos rostos mais reconhecíveis do cinema soviético e russo, Mikhail Gluzsky continuou a trabalhar como ator mesmo em meio à crise econômica dos anos 90, que atingiu a Rússia de Boris Yeltsin duro e afetou duramente a indústria do cinema.

Classificações
Média 5.91
Baseado em 28,6 mil de audiências de filme e serie de TV ao longo do tempo
Em formação
Conhecido(a) por
Acting
Gênero
Masculino
Nascimento
1918-11-20
Dia da morte
2001-06-15 (82 anos)
Local de nascimento
Kyiv, Ukraine
Cidadanias
Soviet Union, Russia
Também conhecido(a) como
Mikhail Gluzsky, Михаил Глузский
Prêmios
Russian Federation Presidential Certificate of Gratitude, Order "For Merit to the Fatherland" III class, Vasilyev Brothers State Prize of the RSFSR, Medal "In Commemoration of the 800th Anniversary of Moscow", Medal "For Strengthening of Brotherhood in Arms", Medal "For the Victory over Germany in the Great Patriotic War 1941–1945", People's Artist of the RSFSR, Merited Artist of the RSFSR, Order of the Red Banner of Labour, People's Artist of the USSR

This article uses material from Wikipedia.