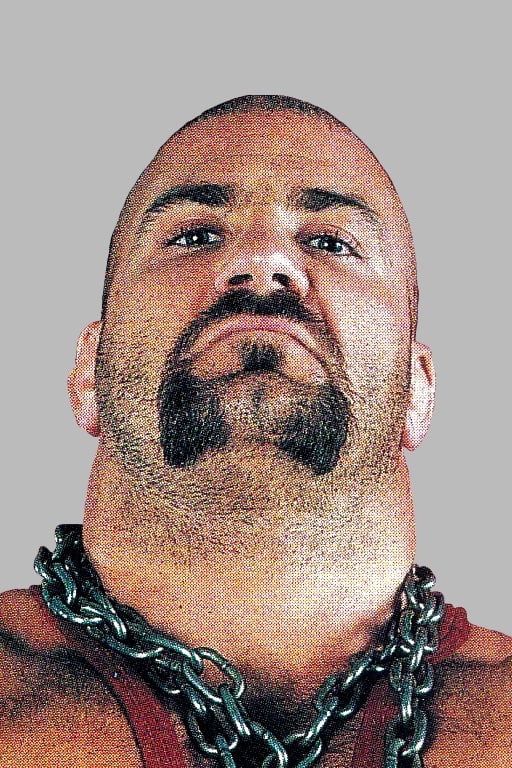 Scott Simpson
Nascimento:
1959-03-09 (64 anos)
Verifique na Amazon
Biografia
Nikita Koloff (nascido Nelson Scott Simpson em 9 de março de 1959) é um lutador profissional aposentado americano. Ele é mais conhecido por suas aparições com Jim Crockett Promoções e seu sucessor, World Championship Wrestling entre 1984 e 1992, onde foi cobrado pela Rússia (e, após a dissolução da União Soviética, Lituânia). Durante sua carreira, Koloff realizou campeonatos incluindo o NWA World Six-Man Tag Team Championship, NWA World Tag Team Championship, NWA United States Championship, NWA World Television Championship, e UWF World Television Championship.

Classificações
Média 6.21
Baseado em 5,5 mil de audiências de filme e serie de TV ao longo do tempo
Em formação
Conhecido(a) por
Acting
Gênero
Masculino
Nascimento
1959-03-09 (64 anos)
Local de nascimento
Minneapolis, United States of America
Altura
191-centimetre, 191-centimeter
Cidadanias
United States of America
Também conhecido(a) como
Nikita Koloff

This article uses material from Wikipedia.