Winnie-the-Pooh
Original name: Винни-Пух
Status: Released
Running time: 11m
Plot
.
With a cheeky, down-to-earth charm that appeals to both children and adults, the series – beginning with 'Vinnie-Pukh (1969)' – has since developed something of a cult following, and are considered by many to decisively surpass their Disney counterparts, however uneasily they may fit into the official canon. The animation itself is somewhat coarse and minimalistic, but this all adds to the charm of it all, with the story and characters coming to life as though they have just stepped out of a picture-book.
Where To Watch
.
No streaming offers found
Gallery
.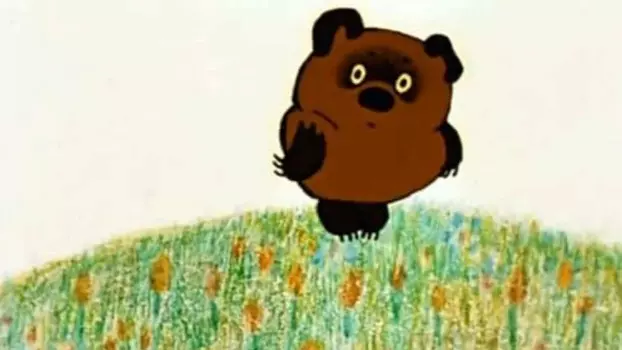 Wiki
.
Winnie-the-Pooh (Russian: Винни-Пух, romanized: Vinni-Pukh, IPA: [ˈvʲinʲːɪ ˈpux] (listen)) is a 1969 Soviet animated film by Soyuzmultfilm directed by Fyodor Khitruk.The film is based on chapter one in the book series by A. A. Milne. It is the first part of a trilogy, along with two sequels: Winnie-the-Pooh Pays a Visit (Винни-Пух идёт в гости, 1971) and Winnie-the-Pooh and a Busy Day (Винни-Пух и день забот, 1972).
Winnie-the-Pooh (Russian)
.
Other parths of the collection
Look at the other titles that might be interesting for you