Junior and Karlson
Original name: Малыш и Карлсон
Status: Released
Running time: 19m
Plot
.
A Soviet cult cartoon, so untypical for a Western viewer, especially, a little one. A boy named Malysh ("A Little One") suffers from solitude being the youngest of the three children in a Swedish family. The acute sense of solitude makes him desperately want a dog, but before he gets one, he "invents" a friend - the very Karlson who lives upon the roof. So typical for the Russian culture spirit of mischief, which is, actually, never punished, and the notion that relative welfare not necessarily means happiness made the book by Astrid Lindgren and its TV adaptations tremendously popular in the Soviet Union and nowadays Russia and vice versa - somewhat alienated to the Western reader and viewer (see User's comments below). However, both the book and the cartoon are truly universal - entertaining and funny for the children and thought-provoking and somewhat sad for grownups.
Where To Watch
.
No streaming offers found
Gallery
.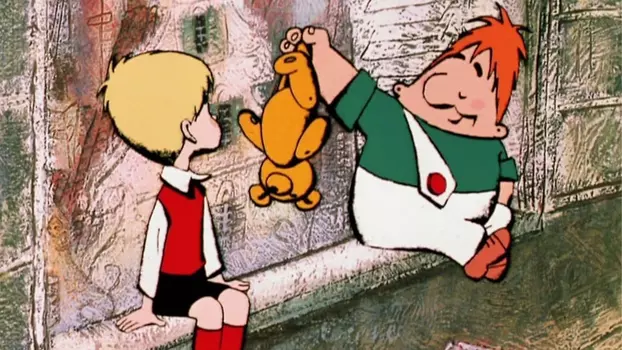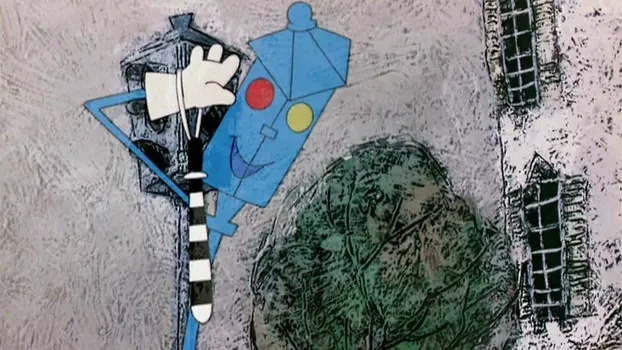 Wiki
.
Zhao Wei (born 12 March 1976), also known as Vicky Zhao or Vicki Zhao, is a Chinese actress, businesswoman, film director, producer and pop singer. She is considered one of the most popular actresses in China and Chinese-speaking regions, and one of the highest paid actresses.While studying at the Beijing Film Academy, Zhao rose to national and regional prominence overnight for her role as Xiao Yanzi ("Little Swallow") in the hit TV series My Fair Princess (1998–1999), for which she also won Golden Eagle Award for Best Actress. My Fair Princess enjoyed unprecedented success in East and Southeast Asian countries, and Zhao is regarded by many as Mainland China's first "national idol" since the economic reform began in 1978.Over her 20 years acting career, Zhao has starred in many box-office hits, including Shaolin Soccer (2001), Red Cliff (2008–2009), Painted Skin (2008), Painted Skin: The Resurrection (2012), Dearest (2014) and Lost in Hong Kong (2015). She has received numerous awards from the Shanghai International Film Festival, Huabiao Awards, Changchun Film Festival, Hundred Flowers Awards and Shanghai Film Critics Awards for films like A Time to Love (2005) and Mulan (2009). In 2014, after almost a two-year break from acting, she appeared in Peter Chan's film Dearest, and won the Hong Kong Film Critics Society Award and Hong Kong Film Award for Best Actress.While focusing mostly on films, her works also include TV series such as Romance in the Rain (2001), Moment in Peking (2005) and Tiger Mom (2015). She has a music career, starting with her debut album Swallow (1999), and has released 7 albums. In 2006, she won the MTV Asia Award for Favorite Artist from Mainland China, for her album Double.Zhao ranked 80th on Forbes China Celebrity 100 list in 2013, 22nd in 2014, 7th in 2015, and 28th in 2017. In 2016, Zhao was named as member of the main Jury at the 73rd Venice International Film Festival. In September 2017, she was named as a member of the main competition jury for the 30th Tokyo International Film Festival.Zhao received her master's degree of Film Directing from Beijing Film Academy in 2012. Her directorial debut So Young (2013) was both a box office and critical success. It broke the box office record for films directed by female Chinese directors in a week, and eventually became one of the highest-grossing films in China. The movie earned her multiple awards in mainland China, Hong Kong and Taiwan, including Golden Rooster Award for Best Directorial Debut, Hundred Flowers Award for Best Director and Hong Kong Film Award for Best Film from Mainland and Taiwan.
Other parths of the collection
Look at the other titles that might be interesting for you