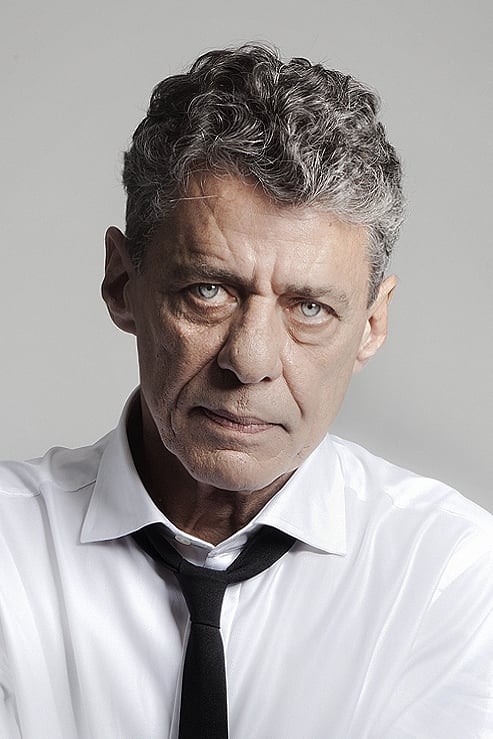 Chico Buarque
Geburtstag:
1944-06-19 (79 Jahre alt)
Überprüfen Sie Amazon
Biographie
Francisco Buarque de Hollanda (geb. 19. Juni 1944), bekannt als Chico Buarque, ist ein brasilianischer Singer-Songwriter, Gitarrist, Komponist, Dramatiker, Schriftsteller und Dichter. Er ist bekannt für seine Musik, die oft soziale, wirtschaftliche und kulturelle Reflexionen über Brasilien umfasst.Der erstgeborene Sohn von Sérgio Buarque de Hollanda, Buarque lebte in seiner Kindheit an mehreren Orten, obwohl vor allem in Rio de Janeiro, São Paulo und Rom. Er schrieb und studierte Literatur als Kind und fand Musik durch die Bossa-Nova-Kompositionen von Tom Jobim und João Gilberto. Er trat als Sänger und Gitarrist in den 1960er Jahren sowie ein Stück, das von der brasilianischen Militärdiktatur der damaligen Zeit als gefährlich angesehen wurde, auf. Buarque, zusammen mit mehreren Tropicalisten und MPB-Musikern, wurde von der brasilianischen Militärregierung bedroht und verließ Brasilien schließlich nach Italien im Jahr 1969. Er kehrte jedoch 1970 nach Brasilien zurück und nahm weiterhin auf, trat auf und schrieb, obwohl ein Großteil seines Materials von Regierungszensoren unterdrückt wurde.In den 1980er Jahren veröffentlichte er mehrere Alben und veröffentlichte drei Romane in den 1990er und 2000er Jahren. 2019 erhielt Buarque den Camões-Preis, den wichtigsten Preis für Literatur in portugiesischer Sprache.

Bewertungen
Durchschnitt 5.33
Basierend auf 26,2 Tausend Film und Serie im Laufe der Zeit
Informationen
Bekannt für
Acting
Geschlecht
Männlich
Geburtstag
1944-06-19 (79 Jahre alt)
Geburtsname
Francisco Buarque de Hollanda
Geburtsort
Rio de Janeiro, Brazil
Höhe
Beziehungen
Marieta Severo (1966-01-01 - 1999-01-01)
Kinder
Helena Buarque, Sílvia Buarque
Vater
Sérgio Buarque de Holanda
Mutter
Maria Amélia Buarque de Hollanda
Geschwister
Miúcha, Ana de Hollanda, Cristina Buarque
Staatsbürgerschaften
Brazil
Auch bekannt als
Francisco Buarque de Hollanda
Auszeichnungen
Commander of the Order of Prince Henry, Ordem do Mérito Cultural, Prêmio São Paulo de Literatura, Latin Grammy Award for Best MPB Album, Latin Grammy Award for Best Portuguese Language Song, Camões Prize, José María Arguedas Prize

This article uses material from Wikipedia.