The Adventures of Young Indiana Jones: My First Adventure
Genre: 
Status: Sorti
Durée: 1h 30m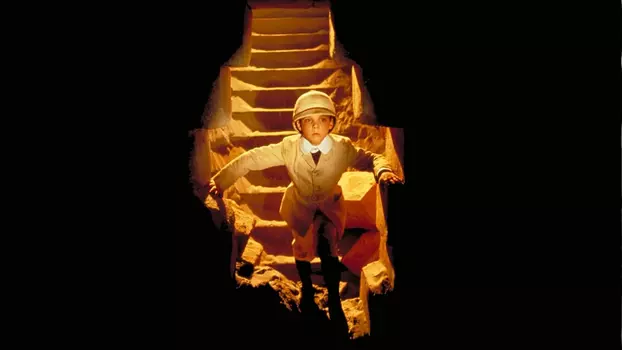 Synopsis
.
Dans le premier film de la série, en mai 1908, le célèbre professeur Henry Jones Sr. est invité à donner des conférences partout dans le monde. Il emmène sa femme et son fils, et invite son ancienne tutrice Mlle Helen Seymour à enseigner Henry Jr. pendant le voyage. Leur premier arrêt est le Caire, Egypte. Quand Junior, qui préfère être appelé 'Indy' et Miss Seymour visitent les pyramides, ils sont invités par T.E. Lawrence (un autre ancien étudiant de son) à se joindre à une fouille archéologique. Lorsque la momie disparaît et qu'une tête inestimable est volée, le jeune Indy obtient son premier goût d'aventure. Lors de leur prochaine escale à Tanger, la famille séjourne avec l'ancien camarade de classe du professeur Jones Walter Harris. Indy s'amuse avec un jeune esclave nommé Omar qui appartient à Emily Keen. Les deux d'entre eux ont des ennuis quand ils Indy insistent pour visiter le marché pour voir une tête salée affichée sur un poteau. Pris par des commerçants d'esclaves, ils se retrouvent à une vente aux enchères dont seul Harris peut essayer de les sauver.
Où Regarder
.
Aucune offre de streaming trouvée
Galerie
.