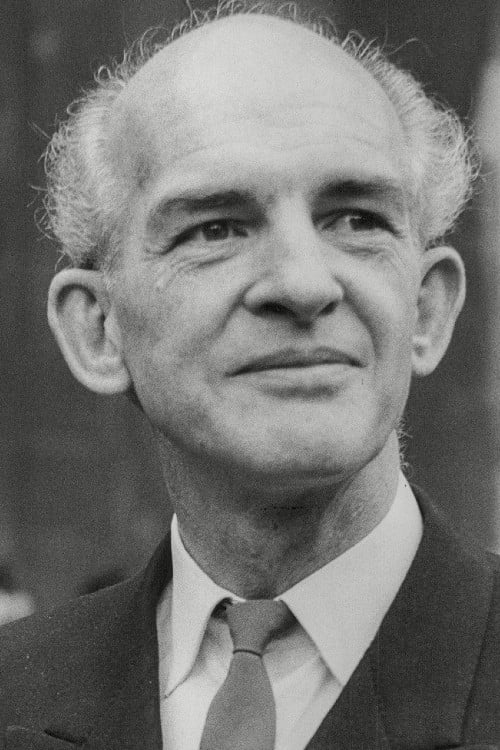 Biographie
Peter Copley (20 mai 1915 – 7 octobre 2008) est un acteur de télévision, de cinéma et de scène anglais. Il est né à Bushey, Hertfordshire, fils des imprimeurs, John Copley et Ethel Gabain.Après avoir changé d'avis sur l'adhésion à la Royal Navy, il a étudié à l'Old Vic School et en 1932 a commencé comme un acteur de scène. Il a fait sa première apparition de film en 1934, pour jouer une grande variété de personnages du méchant au doux et doux. En 1946, il est apparu sur scène dans "Cyrano de Bergerac" au Nouveau Théâtre de Londres. Les crédits de la télévision sont notamment: Thorndyke, Danger Man, The Saint, The Avengers, The Forsyte Saga, The Troublehooters, The Champions, Department S, Doomwatch, Z-Cars, Fall of Eagles, Z-Cars, Sumther Talyides, Lauride des Graves, Survivors, BlessMe, Père.

Notes
Moyenne 6.27
Basé sur 686 millier d'audiences filme et séries au fil du temps
Information
Célèbre pour
Acting
Sexe
Hommes
Date de naissance
1915-05-20
Date de décès
2008-10-07 (93 ans)
Lieu de naissance
Bushey, United Kingdom
Des relations
Pamela Brown (1941-01-01 - 1953-01-01)
Citoyennetés
United Kingdom
Alias
Peter Francis Gabain Copley

This article uses material from Wikipedia.