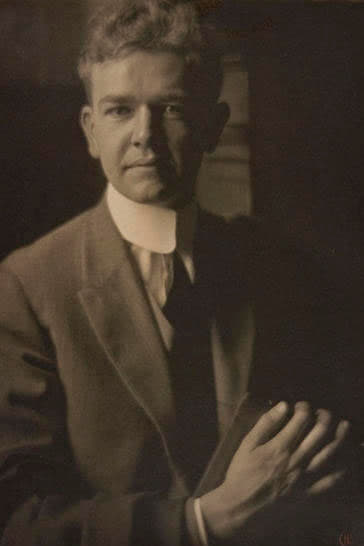 Biographie
Karl Struss, A.S.C. (30 novembre 1886 – 15 décembre 1981) est un photographe américain et un réalisateur des années 1900 et des années 1950. Il est aussi l'un des premiers pionniers des films 3D. Alors qu'il travaille principalement sur des films, comme le Sunrise de F.W. Murnau: A Song of Two Humans et le Grand Dictateur et Limelight de Charlie Chaplin, il est aussi l'un des cinématographes de la série télévisée Broken Arrow et photographie 19 épisodes de My Friend Flicka. Biographie sur le site web 3D GearKarl Struss à l'IMDbKarl Struss en 1912(portrait de Clarence H. White)Karl Struss 1912(par Clarence H. White, courtoisie de l'Amer.Société des cinématographes)Karl Struss à Find a Grave.

Notes
Moyenne 5.64
Basé sur 410 millier d'audiences filme et séries au fil du temps
Information
Célèbre pour
Camera
Sexe
Hommes
Date de naissance
1886-11-30
Date de décès
1981-12-15 (95 ans)
Lieu de naissance
New York City, United States of America
Citoyennetés
United States of America
Alias
Carlo Struss, Karl O. Struss
Récompenses
Academy Award for Best Cinematography

This article uses material from Wikipedia.