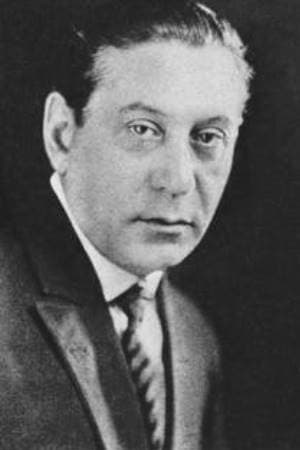 Biography
Louis Joseph Gasnier (September 15, 1875 – February 15, 1963) was a French-American film director, producer, screenwriter and stage actor. A cinema pioneer, Gasnier shepherded the early career of comedian Max Linder, co-directed the enormously successful film serial The Perils of Pauline (1914) and capped his output with the notorious low-budget exploitation film Reefer Madness (1936) which was both a critical and box office failure. Born in Paris, Louis J. Gasnier began his career in the theatre as an actor and director. Accounts vary as to when his film career began; according to Gasnier himself, his association with Pathé Frères commenced in 1899, during the earliest days of the company. Georges Sadoul recognized Gasnier as a member of early French filmmakers known as the 'Vincennes School' which also included Gaston Velle, Georges Hatot, Lucien Nonguet, Lépine, Andre Heuré, Georges Monca, and Albert Capellani. However, Pathé was notoriously stingy with credits in those days, so no credits for Gasnier are known before 1905.Gasnier's earliest-known credits begin through his association with Max Linder, whom he is said to have discovered. Gasnier helmed many of Linder's earliest films and continued to work – sometimes as co-director with Linder – on projects featuring the comic through 1913. Gasnier also directed some films in Italy for Film d'Arte Italiana, a division of Pathé, with some featuring the legendary Italian film diva Francesca Bertini. Sadoul, writing in 1965, commented that Gasnier directed "100 to 200 films from 1909-1914" alone. No established filmography for Gasnier comes even close to such a figure in the stated period, suggesting that there are many French, and perhaps some Italian, films made by him which remain unidentified.

Pathé Frères established a film production company in the United States in 1910 with its construction of a studio in Jersey City. In 1910, Gasnier agreed to go to the United States to head their facility in Fort Lee, New Jersey. The worldwide success of Gasnier's serial The Perils of Pauline, co-directed with Donald MacKenzie and starring Pearl White, elevated Gasnier to the position of executive vice-president within the American division of Pathé. Gasnier resigned this position in 1916 and established a production company, Astra Film, with writer-director George B. Seitz, which continued to distribute through Pathé. In 1919, Astra Film dropped Pathé as distributor and went with Robertson-Cole, the predecessor to Film Booking Offices of America. With Seitz' departure, Astra became Louis J. Gasnier Productions, but only a few films were made by this firm before Gasnier was contracted by producer B. P. Schulberg to direct for his Preferred Pictures firm. These years were the highpoint of Gasnier's career; these films were often marketed with his name above the title and some times as a one-word name – "Gasnier". With the public, Gasnier was associated with high adventure in exotic locales, such as what was endemic to serials, or with social melodrama of the kind that was popular in the early 1920s.

In 1925, Preferred Pictures declared bankruptcy, and Gasnier went to work for Tiffany Pictures, not yet the Poverty Row studio that it would ultimately become, but still far from being in the big leagues. It may have been B. P. Schulberg who rescued Gasnier from Tiffany; despite the bankruptcy, Schulberg had managed to hang onto actress Clara Bow's contract and was now an executive at Paramount Pictures. Gasnier went into the dawn of talking pictures as a Paramount director, though mainly working on their foreign-language productions; his command of the English language – even after living many years in the United States – was at best limited. At Paramount, Gasnier directed foreign versions of mainstream films and piloted fledgling star Cary Grant through two early roles. Gasnier also made five films featuring the ultimately ill-fated King of the Tango, Carlos Gardel, for release in Argentina. In 1933-34, Gasnier returned to France to direct for Paramount's French division, directing Topaze (1933) under the supervision of playwright Marcel Pagnol; this film marked the screen debut of eminent French stage actor Louis Jouvet.

Paramount did not renew Gasnier's contract in 1935, and he was out of work for some time. Gasnier hastily accepted the first project that came his way, offered to him by producer George A. Hirliman, Tell Your Children, which in time has become known by its reissue title of Reefer Madness. Hirliman had learned that there was money available to support films promoting pending anti-marijuana legislation. Reefer Madness was made at a studio complex that ultimately become the Grand National Pictures facility, and Gasnier elected to stay with Hirliman and Grand National once it went into full-fledged production. Grand National swiftly flopped, and was liquidated in 1939; its studios were taken over by Producers Releasing Corporation; Gasnier did not elect to stay with PRC, but he did remain with Hirliman, finishing out his directorial career with a couple of features at Monogram Pictures and then retiring upon reaching the age of 65.

It proved a long retirement, and in a late interview, Gasnier revealed that he was practically destitute. To make ends meet, Gasnier returned to acting, in small parts, in mainstream features, usually playing an elderly Frenchman. He died at the age of 87 in Hollywood.

Ratings
Average 5.03
Based on 16.2 Thousand movie and tv ratings over time
Information
Known for
Directing
Gender
Male
Birthday
1875-09-15
Deathday
1963-02-15 (87 years old)
Birth name
Louis Joseph Gasnier
Place of birth
9th arrondissement of Paris, France
Citizenships
France
Also known as
Louis Joseph Gasnier, L.J. Gasnier, Louis Gasnier

This article uses material from Wikipedia.