Winnie the Pooh: Blood and Honey
Status: Released
Running time: 1h 24m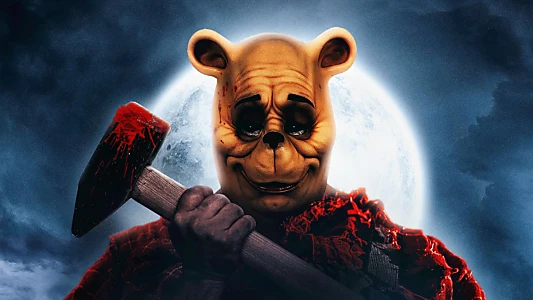 Plot
.
After being abandoned by a college-bound Christopher Robin, Pooh and Piglet go on a rampage.
Where To Watch
.
No streaming offers found
Gallery
.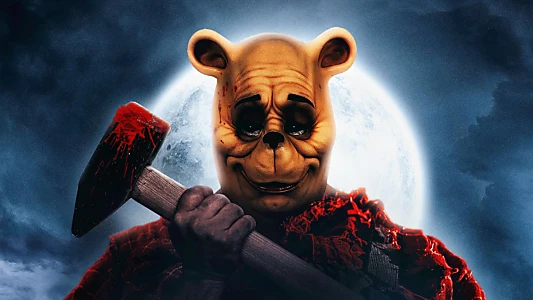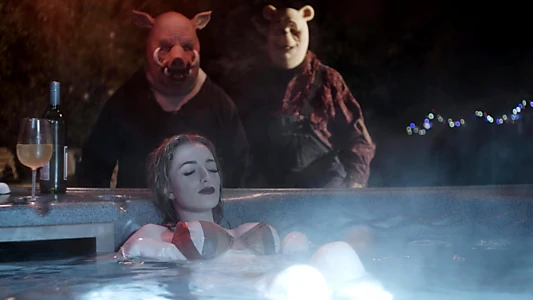 Wiki
.
Winnie-the-Pooh: Blood and Honey is a 2023 independent slasher film written and directed by Rhys Frake-Waterfield in his directorial debut. The film serves as a horror retelling of A. A. Milne and E. H. Shepard's Winnie-the-Pooh books and stars Craig David Dowsett as Winnie-the-Pooh and Chris Cordell as Piglet, with Nikolai Leon, Maria Taylor, Natasha Rose Mills, Amber Doig-Thorne, and Danielle Ronald in supporting roles. It follows Pooh and Piglet, who have now become feral and bloodthirsty serial killers, as they terrorize a group of young university women and an adult Christopher Robin when he returns to the Hundred Acre Wood years later after leaving for college.The film was first announced on May 24, 2022, where it drew widespread attention due to its premise involving a character that garnered a reputation as a "beloved childhood icon" and was met with divided reactions. It went into development after the 1926 Winnie-the-Pooh book entered the public domain in the United States on January 1, 2022, meaning that The Walt Disney Company no longer holds the exclusive film rights to the characters first depicted in the book and that anyone can legally use or reference the original book series works without permission, as long as they avoid copying elements from the company's media franchise based on them. A ten-day period of shooting for the film took place in the Ashdown Forest of East Sussex, England, that serves as inspiration for the Hundred Acre Wood, the setting for the stories.


Winnie-the-Pooh: Blood and Honey premiered in Mexico on January 26, 2023 and is scheduled to be theatrically released in the United States on February 15, 2023 by Jagged Edge Productions and ITN Studios. The film was originally set for a nationwide one-night event, but its screening was then expanded to a major worldwide theatrical release because of its popularity. A sequel is in development, with Leon and David Dowsett reprising their roles and Frake-Waterfield returning as director.