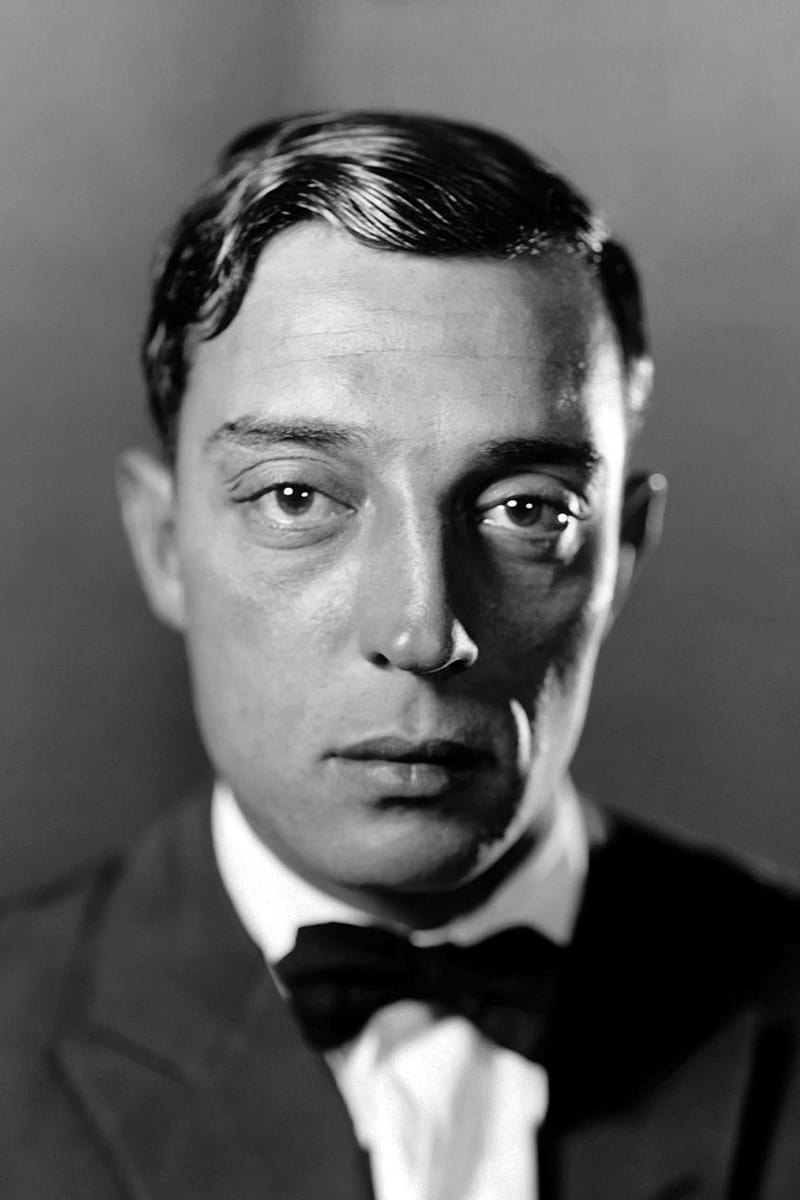 Buster Keaton
Deathday:
1966-02-01 (70 years old)
Check gifts on Amazon
Biography
Joseph Frank "Buster" Keaton (October 4, 1895 – February 1, 1966) was an American actor, comedian, and filmmaker. He is best known for his silent film work, in which his trademark was physical comedy accompanied by a stoic, deadpan expression that earned him the nickname "The Great Stone Face". Critic Roger Ebert wrote of Keaton's "extraordinary period from 1920 to 1929" when he "worked without interruption" as having made him "the greatest actor-director in the history of the movies". In 1996, Entertainment Weekly recognized Keaton as the seventh-greatest film director, writing that "More than Chaplin, Keaton understood movies: He knew they consisted of a four-sided frame in which resided a malleable reality off which his persona could bounce. A vaudeville child star, Keaton grew up to be a tinkerer, an athlete, a visual mathematician; his films offer belly laughs of mind-boggling physical invention and a spacey determination that nears philosophical grandeur." In 1999 the American Film Institute ranked him as the 21st-greatest male star of classic Hollywood cinema.Working with independent producer Joseph M. Schenck and filmmaker Edward F. Cline, Keaton made a series of successful two-reel comedies in the early 1920s, including One Week (1920), The Playhouse (1921), Cops (1922), and The Electric House (1922). He then moved to feature-length films; several of them, such as Sherlock Jr. (1924), The General (1926), Steamboat Bill, Jr. (1928), and The Cameraman (1928), remain highly regarded. The General is viewed as his masterpiece: Orson Welles considered it "the greatest comedy ever made...and perhaps the greatest film ever made". Welles said Keaton "was beyond all praise...a very great artist, and one of the most beautiful men I ever saw on the screen. He was also a great director. In the last analysis, no one came near him." In 2018, Peter Bogdanovich released The Great Buster: A Celebration, a tribute to Keaton featuring Mel Brooks, Carl Reiner, Werner Herzog and Quentin Tarantino, among others. Keaton's art has inspired full academic study. The General has placed highly on the Sight & Sound poll, and Our Hospitality, Sherlock Jr. and The Navigator also received multiple votes.

His career declined when he signed with Metro-Goldwyn-Mayer and lost his artistic independence. His wife divorced him, and he descended into alcoholism. He recovered in the 1940s, remarried, and revived his career as an honored comic performer for the rest of his life, earning an Academy Honorary Award in 1959. Late in his career, Keaton made cameos in Wilder's Sunset Boulevard, Chaplin's Limelight, Samuel Beckett's Film and the Twilight Zone episode "Once Upon a Time".

Keaton is often described as having been ahead of his time; Anthony Lane wrote "He was just too good, in too many ways, too soon... No action thriller of the last, blood-streaked decade has matched the kinetic violence at the end of Steamboat Bill, Jr., in which a storm pulls Keaton through one random catastrophe after another. Anyone who thinks that the movie-within-a-movie is a recent conceit, the province of The Purple Rose of Cairo and Last Action Hero, should check out Sherlock Jr., a film in which Keaton dreams himself into another film: he strolls up the aisle of the theatre, hops into the action, and fights to keep up with the breakneck changes of scene. As for The General, where do you start? It's a film about a train, but it's also a spirited romance, peppered with bickering and longing, and its evocation of the Civil War period has never been surpassed... He is the first action hero; to be precise, he is a small, pale-faced American who is startled, tripped, drenched and inspired into becoming a hero."

Ratings
Average 5.75
Based on 844 Thousand movie and tv ratings over time
Gallery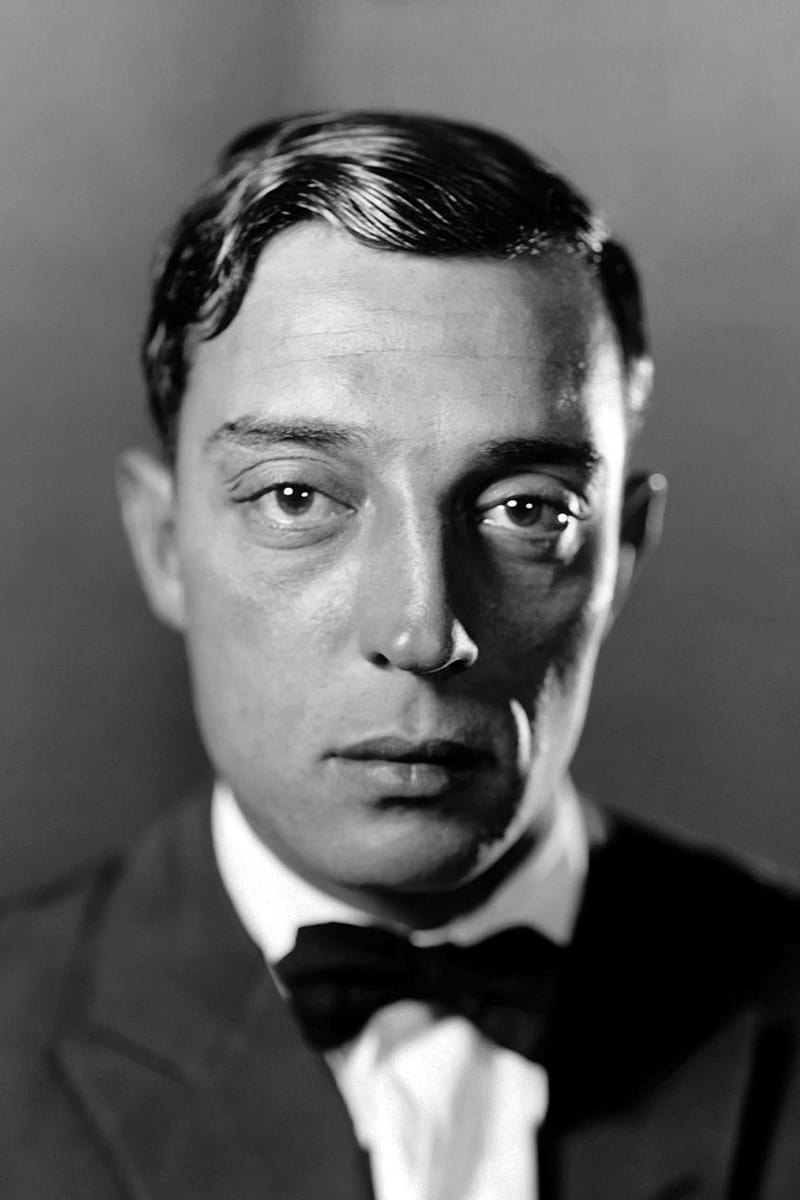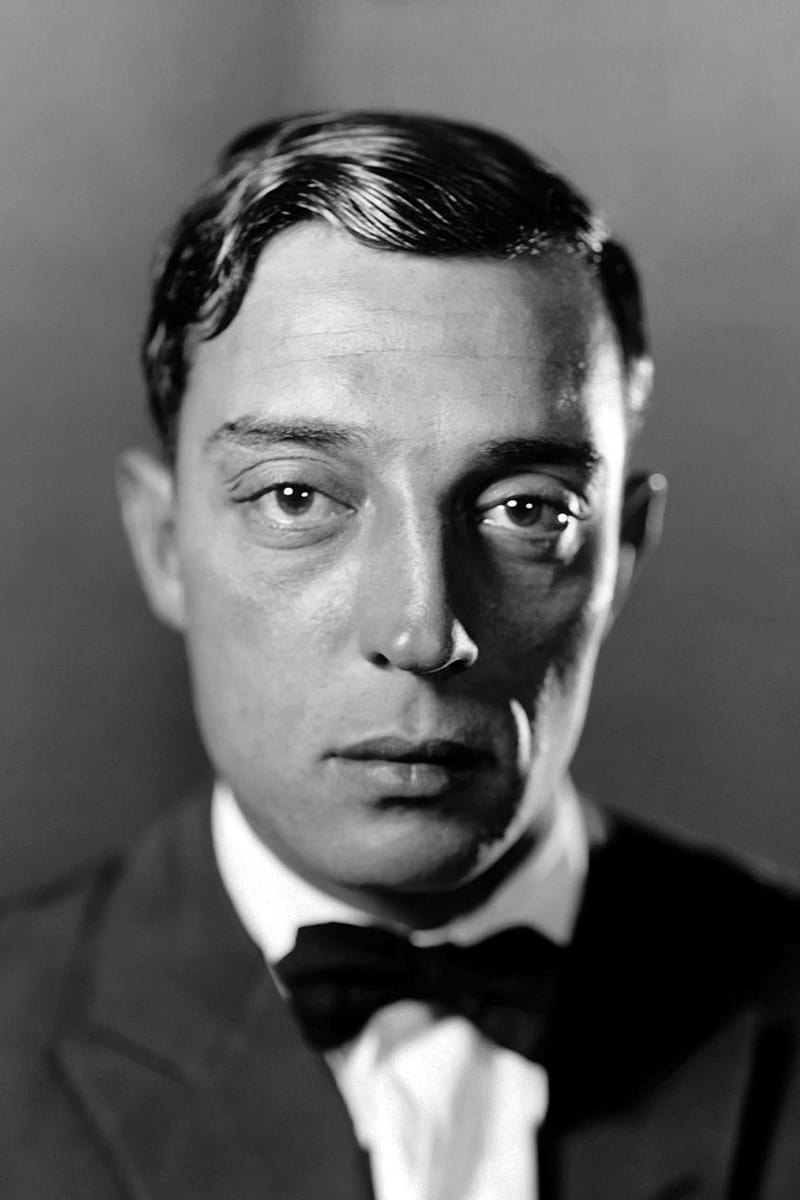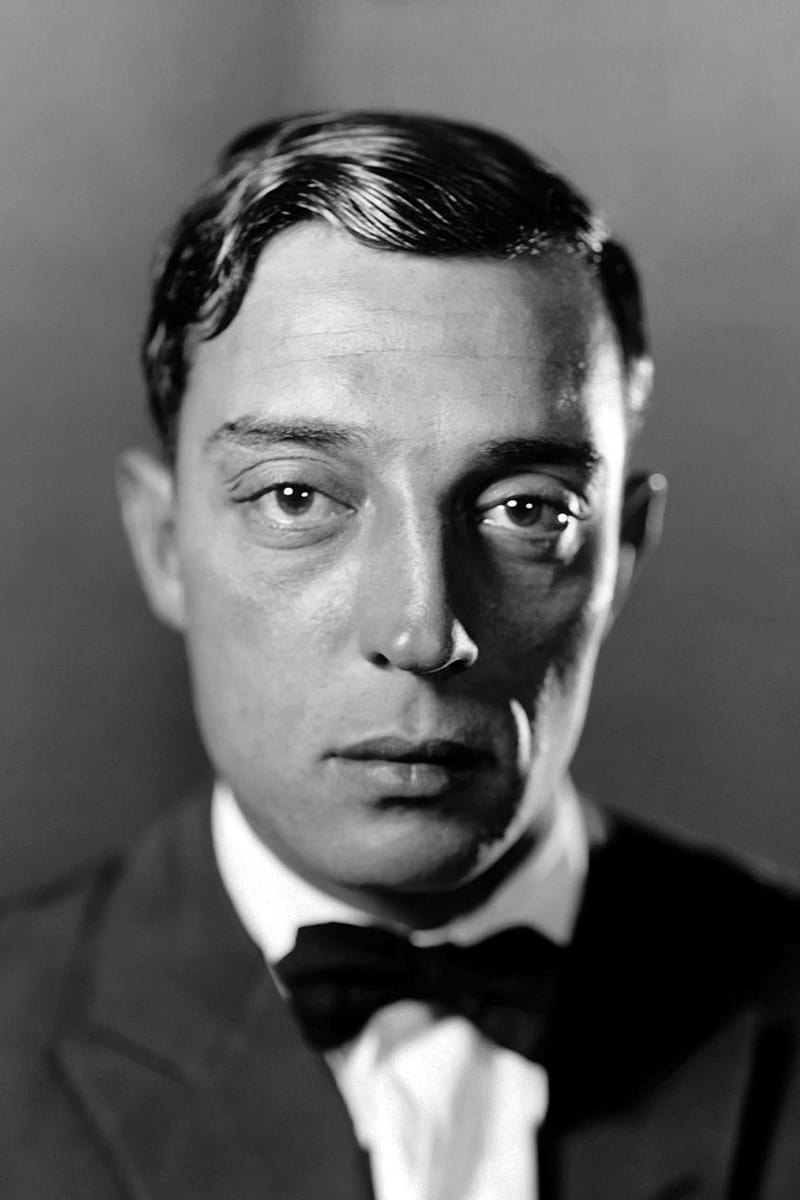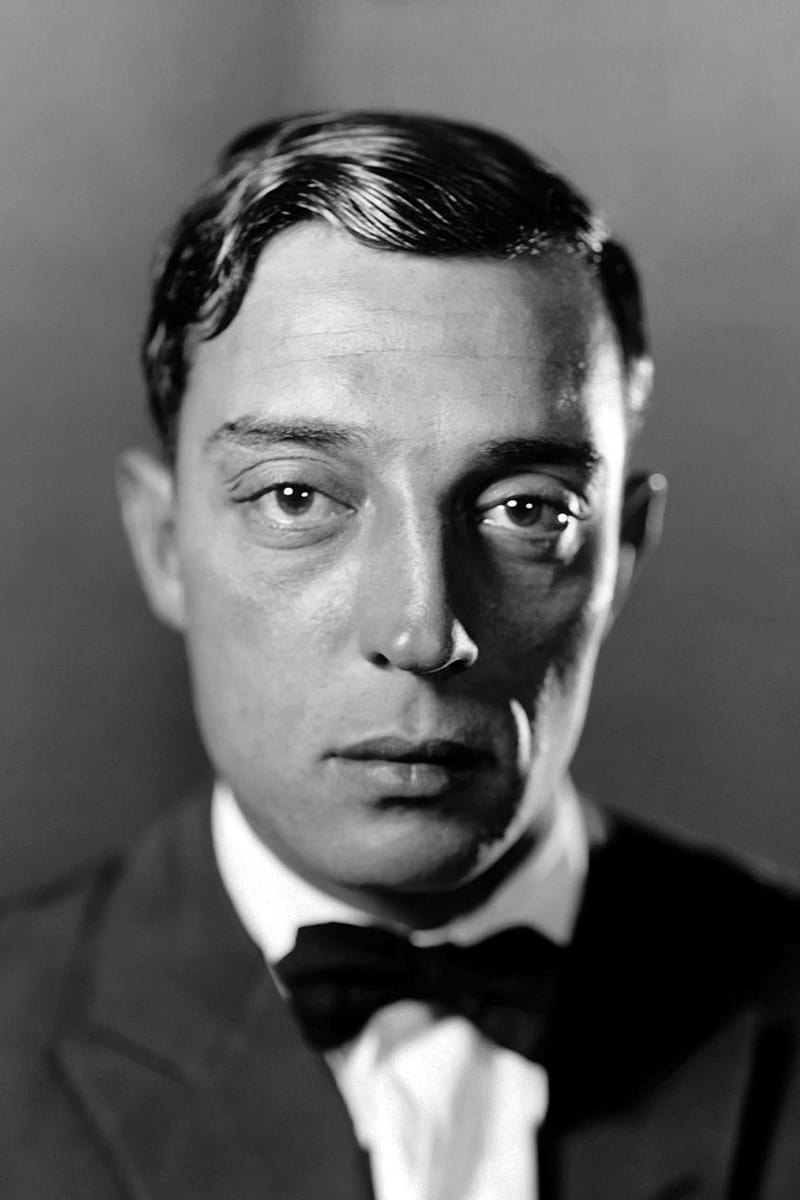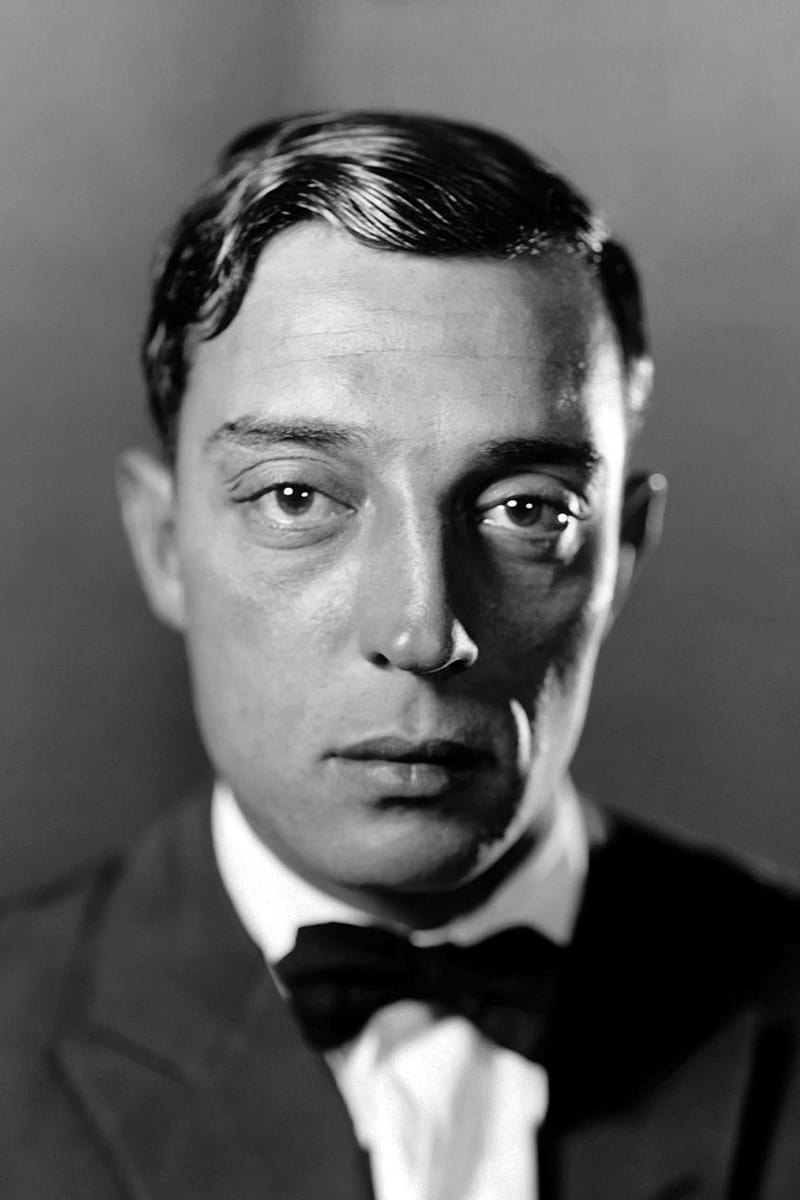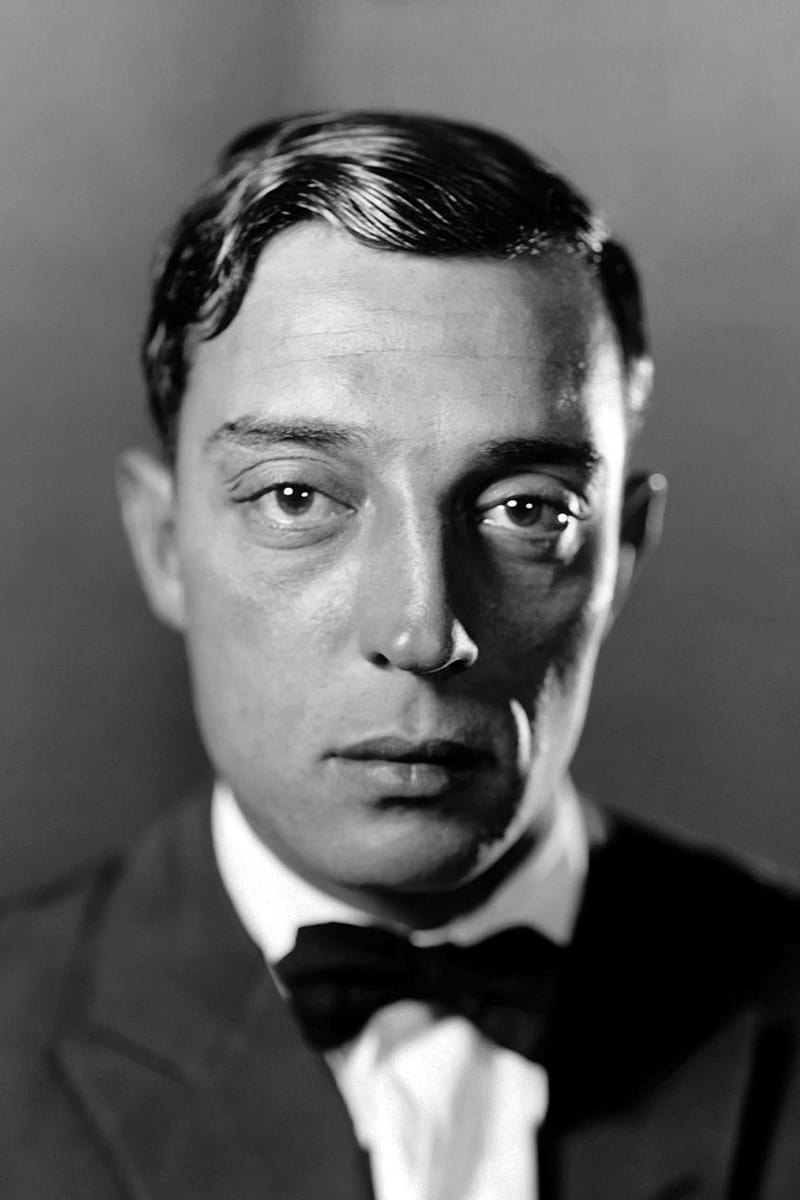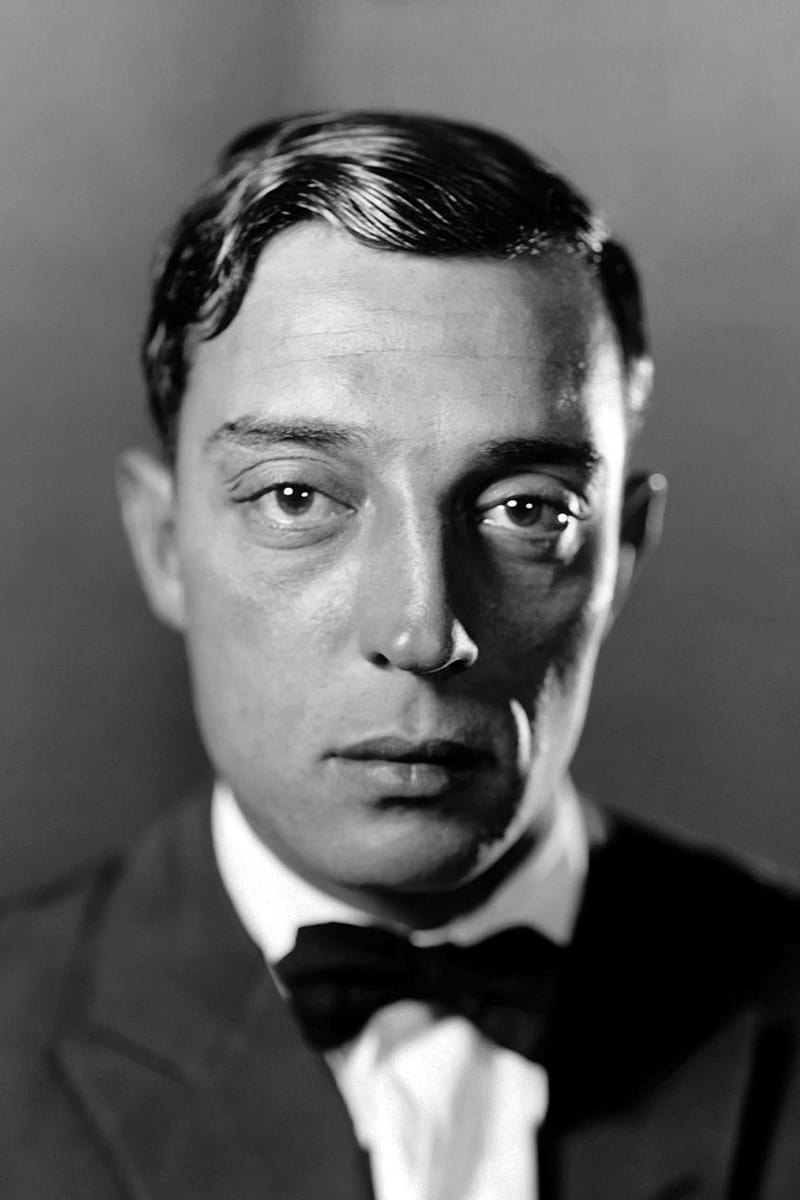 Information
Known for
Acting
Gender
Male
Birthday
1895-10-04
Deathday
1966-02-01 (70 years old)
Birth name
Joseph Frank Keaton
Place of birth
Piqua, United States of America
Height
Relationships
Eleanor Keaton (1940-01-01 - 1966-01-01), Natalie Talmadge (1921-05-31 - 1932-07-25)
Children
Robert Talmadge Keaton, Joseph Talmadge Keaton
Father
Joe Keaton
Mother
Myra Keaton
Citizenships
United States of America
Residences
Beverly Hills, United States of America
Also known as
The Great Stone Face, Joseph Frank Keaton, 버스터 키튼, バスター・キートン, Keaton, 巴斯特·基顿
Awards
star on Hollywood Walk of Fame, Academy Honorary Award

This article uses material from Wikipedia.