Discover Movies and TV Series that fit You with our Mobile Application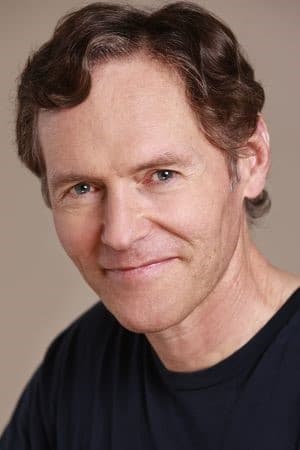 Michael Gough
Check on Amazon
Biography
Francis Michael Gough ( GOF; 23 November 1916 – 17 March 2011) was a Malaysian-born British character actor who made over 150 film and television appearances. He is known for his roles in the Hammer Horror Films from 1958, with his first role as Sir Arthur Holmwood in Dracula, and for his recurring role as Alfred Pennyworth in all four films of the Tim Burton/Joel Schumacher Batman quadrilogy. He would appear in three more Burton films: in Sleepy Hollow, voicing Elder Gutknecht in Corpse Bride and the Dodo in Alice in Wonderland. Gough also appeared in popular British television shows, including Doctor Who, as the titular villain in The Celestial Toymaker (1966) and as Councillor Hedin in Arc of Infinity (1983), and in a memorable episode of The Avengers as the automation-obsessed, wheelchair-bound Dr. Armstrong in "The Cybernauts" (1965). In 1956 he received a British Academy Television Award for Best Actor.At the National Theatre in London Gough excelled as a comedian, playing a resigned and rueful parent in Alan Ayckbourn's Bedroom Farce (1977). When the comedy transferred to Broadway in 1978 he won a Tony Award. One of Gough's funniest West End roles was as Baron von Epp in the 1983 revival of John Osborne's A Patriot for Me.
Personal Life
Gough was married four times. He married his first wife Diana Graves in 1940; their son Simon Peter was born in 1942 and they divorced in 1948. His second wife was Anne Elizabeth Leon (born 1925). They married in 1950, their daughter Emma Frances was born in 1953 and they divorced in 1964. His third wife was Doctor Who actress Anneke Wills, who portrayed the Doctor's companion Polly. Wills and Gough met at various times during her life, firstly during a theatre trip with her mother in 1952, but they first met formally on the set of Candidate for Murder and the attraction was instant. Gough adopted Wills' daughter Polly and in 1965 their son Jasper was born. Polly died in a motorcycle accident in 1982 at the age of 18, believing that Gough was her biological father. Gough married his fourth wife Henrietta Lawrence in 1980, and they remained together until his death.
Early Life
Gough was born in Kuala Lumpur, Federated Malay States (now Malaysia) on 23 November 1916, the son of English parents Francis Berkeley Gough, a rubber planter, and Frances Atkins (née Bailie). Gough was educated at Rose Hill School, Tunbridge Wells, and at Durham School. He moved on to Wye Agricultural College, which he left to go to the Old Vic. During World War II Gough was a conscientious objector, like his friend Frith Banbury, although he was obliged to serve in the Non-Combatant Corps, a member of 6 Northern Company, in Liverpool.