Biography
Edward Allen Harris (born November 28, 1950) is an American actor, director, producer, and screenwriter. His performances in Apollo 13 (1995), The Truman Show (1998), Pollock (2000), and The Hours (2002) earned him critical acclaim in addition to Academy Award nominations. Harris has appeared in several leading and supporting roles, such as in The Right Stuff (1983), The Abyss (1989), State of Grace (1990), Glengarry Glen Ross (1992), The Firm (1993), Nixon (1995), Apollo 13 (1995), The Rock (1996), Stepmom (1998), A Beautiful Mind (2001), Enemy at the Gates (2001), A History of Violence (2005), Gone Baby Gone (2007), Snowpiercer (2013), Mother! (2017), Kodachrome (2017) and The Lost Daughter (2021). In addition to directing Pollock, Harris also directed the western Appaloosa (2008). In television, Harris is notable for his roles as Miles Roby in the miniseries Empire Falls (2005) and as United States Senator John McCain in the television movie Game Change (2012); the latter earning him the Golden Globe Award for Best Supporting Actor – Series, Miniseries or Television Film. He currently stars as the Man in Black in the HBO science fiction-Western series Westworld (2016–present), for which he earned a nomination for the Primetime Emmy Award for Outstanding Lead Actor in a Drama Series.
Personal Life
Harris married actress Amy Madigan on November 21, 1983, while they were filming Places in the Heart together. They have one daughter, Lily Dolores Harris (born May 3, 1993).On March 21, 1999, during the 71st Academy Awards, Harris along with Amy Madigan openly showed disdain for Elia Kazan, who had received an Academy Honorary Award, by staying in their seats and not applauding. This was due to Kazan's testimony before the House Un-American Activities Committee in 1952, naming his friends from the Group Theatre as communists resulting in their being blacklisted; for which Kazan had never given an apology.On March 20, 2012, the Screen Actors Guild (SAG) and the American Federation of Television and Radio Artists (AFTRA) merged to form a new union, SAG-AFTRA. Harris, along with others including Edward Asner, Martin Sheen, Valerie Harper, Michael Bell, and Wendy Schaal, were opposed to the merger and sued SAG President Ken Howard and several SAG Vice Presidents, seeking to have the merger undone. They were unsuccessful. The lawsuit was dismissed on May 22, 2012.Harris has a reputation for being serious on the film set. He told a journalist in 2006, "I don't like bullshittin' ... so, I guess that comes across as serious." On March 13, 2015, he was honored with a star on the Hollywood Walk of Fame, located at 6712 Hollywood Boulevard, for his work in motion pictures. Harris received an honorary degree from Muhlenberg College on May 17, 2015.Harris is one of several actors who have been dubbed "the thinking woman's sex symbol" (others include John Cusack, William H. Macy and Denzel Washington).
Early Life
Harris was born at Englewood Hospital in Englewood, New Jersey, and was raised in the New York City suburb of Tenafly, New Jersey, the son of Margaret (née Sholl), a travel agent, and Robert L. "Bob" Harris (1922–2014), who sang with the Fred Waring chorus and worked at the bookstore of the Art Institute of Chicago. He has two brothers, Paul and Robert. Harris was raised in a middle-class Presbyterian family. His parents were from Oklahoma. He graduated from Tenafly High School in 1969, where he had played on the football team and served as the team's captain in his senior year.A star athlete in high school, Harris competed in athletics at Columbia University in 1969. At Columbia, where he said he succumbed to the "Morningside Heights blues" after two years, he was a resident in Carman Hall. When his family moved to New Mexico two years later, Harris followed, having discovered his interest in acting in various theater plays. He enrolled at the University of Oklahoma to study drama. After several successful roles in local theaters (such as the Jewel Box Theater in Oklahoma City), he moved to Los Angeles and enrolled at the California Institute of the Arts, where he spent two years and graduated with a Bachelor of Fine Arts in 1975.
Filmography
Gallery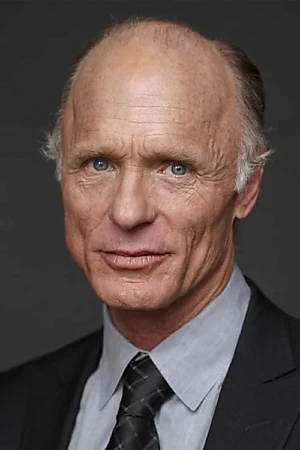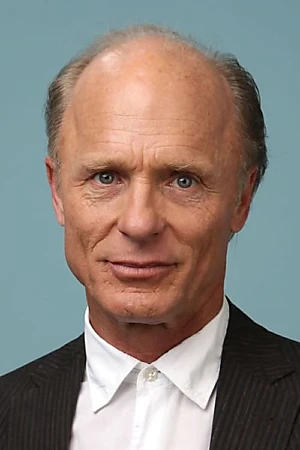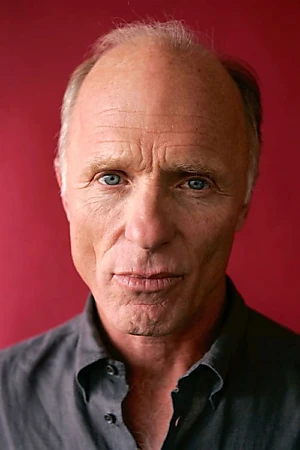 Information
Known for
Acting
Gender
Male
Birthday
1950-11-28 (71 years old)
Birth name
Edward Allen Harris
Place of birth
Englewood, United States of America
Religion
Presbyterianism
Spouse
Amy Madigan
Father
Bob L. Harris
Citizenships
United States of America
Residences
Los Angeles, United States of America, Malibu, United States of America, Tenafly, United States of America
Also known as
艾德·哈里斯, Эд Харрис, エド・ハリス, เอ็ด แฮร์ริส, 에드 해리스, إد هاريس, Edward Allen "Ed" Harris, Edward Allen Harris, Εντ Χάρις, Έντουαρντ Χάρις
Awards
Toronto Film Critics Association Award for Best Actor, Drama Desk Award for Outstanding Actor in a Play, Southeastern Film Critics Association Award for Best Supporting Actor, National Board of Review Award for Best Supporting Actor, Screen Actors Guild Award for Outstanding Performance by a Male Actor in a Supporting Role, star on Hollywood Walk of Fame, Theatre World Award, Golden Globe Award, Broadcast Film Critics Association Award for Best Supporting Actor, Golden Globe Award for Best Supporting Actor – Series, Miniseries or Television Film, Golden Globe Award for Best Supporting Actor – Motion Picture, National Society of Film Critics Award for Best Supporting Actor, Saturn Award, Screen Actors Guild Award for Outstanding Performance by a Cast in a Motion Picture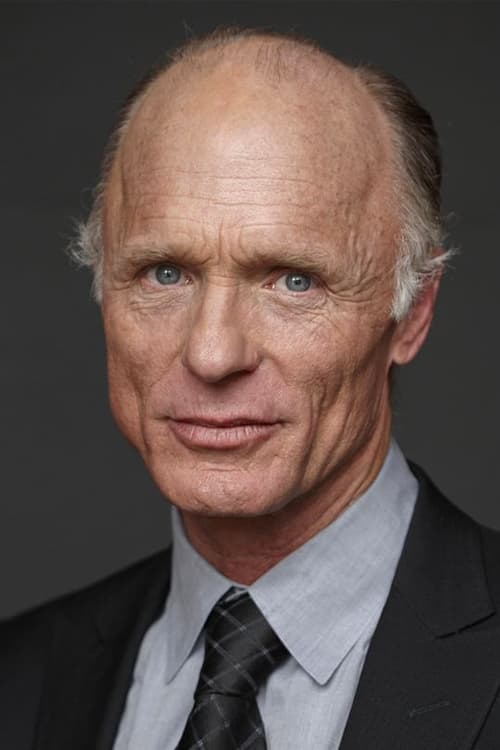 Ed Harris
Check gifts on Amazon