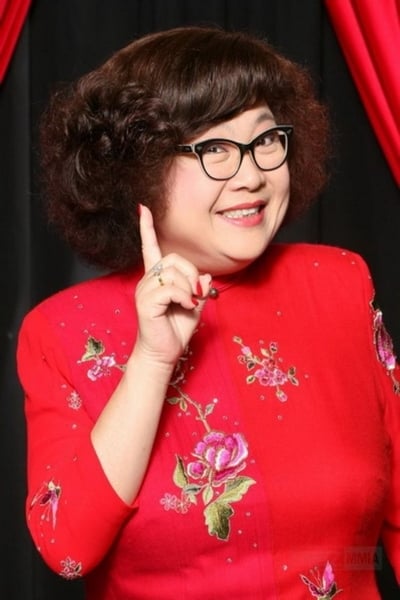 Biography
Lydia Shum Din-ha (Chinese: 沈殿霞; 21 July 1945 – 19 February 2008) was a Hong Kong comedian, MC, and actress known for her portly figure, signature dark rimmed glasses and bouffant hairstyle. She was affectionately known to peers and fans as Fei-fei (肥 肥, lit. "Fat Fat" or "Fatty"). Shum died at 8:38 a.m. (local time) on 19 February 2008 where her condition worsened due to pleural effusion, aged 62.
Personal Life
Lydia Shum was the sister of fashion designer Alfred Sung. Shum married actor and singer Adam Cheng Siu-chow in January 1985 after 11 years of cohabitation. Prior to the marriage, in December 1984 Shum was asked by her good friend Lee Heung Kam to fly to San Francisco for the opening ceremony of Lee's shop. Shum, who was in Taiwan with Cheng at the time, was reluctant to do so initially, but three days later, Shum left for San Francisco. When she returned to Taiwan, she heard rumors that Cheng was having an affair. Upon being asked about this, Cheng denied having a relationship with another woman and suggested marriage. Shum believed that a marriage would deter any woman from becoming close to Cheng. On 5 January 1985, Cheng and Shum flew to Vancouver, British Columbia, Canada to get married.Due to the hurried circumstances of their marriage and Shum's proportions being outside standard clothing sizes, there was insufficient time to prepare a wedding gown. Shum wore a Chinese cheongsam instead, and later said in a 2006 interview in Hong Kong that one of her greatest regrets was not wearing a wedding gown for her wedding.On 30 May 1987, Joyce Cheng Yan-Yee was born to Shum and Adam Cheng. Eight months after their daughter was born, Cheng and Shum divorced.
Early Life
Shum was born on 21 July 1945 in Shanghai to Sung Shen Gee (沈 賢 祺; 1913–1978, with his ancestral home in Shanpei, Ningbo) and Sung Tan Sun (沈 邱 淡 素; 1913–2008).
Filmography
Information
Known for
Acting
Gender
Female
Birthday
1945-07-21
Deathday
2008-02-19 (62 years old)
Place of birth
Shanghai, People's Republic of China
Religion
Buddhism
Relationships
Adam Cheng (1985-01-05 - 1988-01-01)
Children
Joyce Cheng
Siblings
Alfred Sung
Citizenships
Canada, Hong Kong
Also known as
沈殿霞, Sam Din-Ha, Fei Fei, Lydia Sham, Lydia Sung, Sum Tin-Ha, Sum Tin-Har, Lydia Sum, Sun Tin-Ha, Shen Tien-Hsia, Lydia Shun, Shen Tien-Sha, Sham Tin-Ha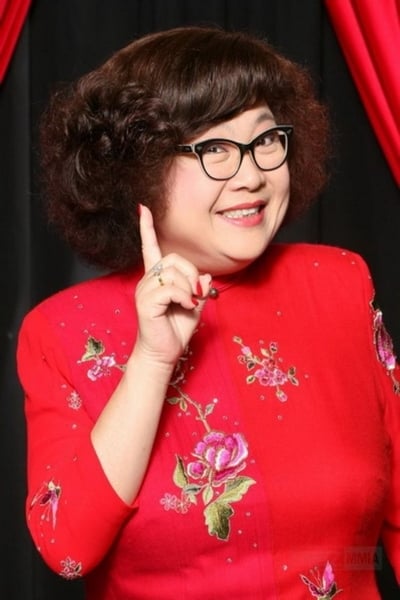 Lydia Shum Tin-Ha
Check gifts on Amazon