Enter the Fat Dragon
Original name: 肥龍過江
Status: Released
Running time: 1h 43m
Plot
.
Ah Lung is a pig farmer and a devoted Bruce Lee fan who is anxious to follow in Lee's footsteps, but only ridiculed for his attempts. He is sent to the city to earn a living working at his uncle's restaurant, but when he arrives, he finds a gang of thugs causing trouble in the restaurant. He takes the chance to prove himself and attacks the thugs, defeating them and saving the restaurant. Soon, he becomes a waiter, and discovers a plot by the same thugs to kidnap a woman he works with. Eventually, he defeats the thugs once again and saves the day.
Where To Watch
.
No streaming offers found
Gallery
.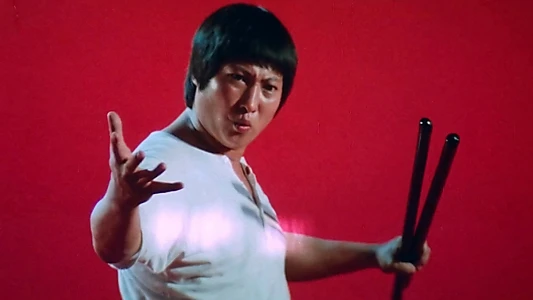 Wiki
.
Enter the Fat Dragon (Chinese: 肥龍過江) is a 1978 Hong Kong martial arts film starring and directed by Sammo Hung. The film is mostly a parody of the Bruce Lee film Way of the Dragon (1972), and a satire of the Bruceploitation phenomenon of the 1970s. The title is a reference to another Bruce Lee film, Enter the Dragon (1973).The film had a belated video release in the United States, eventually coming out in 1999 after director and actor Sammo Hung became an unexpected success with his American TV series Martial Law.In 2017, it was announced that Donnie Yen would star in a remake of the film, directed by Wong Jing. The remake released in 2020.