Chuzhaya Zhena i Muzh pod Krovatyu
Original name: Чужая жена и муж под кроватью
Status: Released
Running time: 1h 7m
Plot
.
Немолодой чиновник уже давно подозревает жену в неверности. Его наихудшие предчувствия оправдываются в юбилей их свадьбы, когда он, чтобы поздравить жену, с букетом цветов является домой раньше обычного. Супруги не оказывается дома, постель разобрана, вещи разбросаны, а на туалетном столике лежит скандальный роман Поля де Кока "Муж без жены". В смятении, в расстроенных чувствах, чиновник бросается искать супругу по всему Петербургу.
Where To Watch
.
No streaming offers found
Gallery
.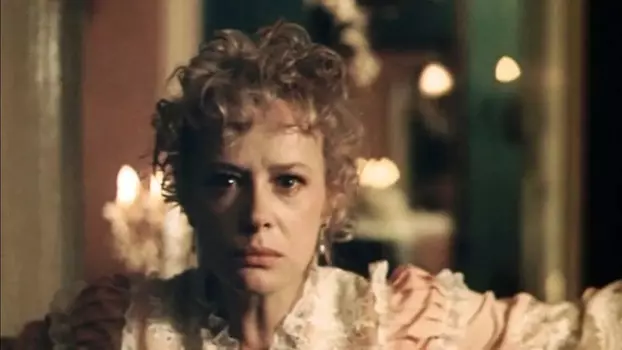 Wiki
.
Another Man's Wife and a Husband Under the Bed (Russian: Чужая жена и муж под кроватью, romanized: Chuzhaya zhena i muzh pod krovatyu) is a 1984 Soviet TV comedy film directed by Vitaly Melnikov. It is based on the 1848 story by Fyodor Dostoevsky of the same name.