X-Men 2
Genre: 
Nom original: X2
Status: Sorti
Durée: 2h 13m
Évaluation du contenu: PG-13
Budget: $110,000,000
Recette: $407,711,549
Lieu de tournage: New York City, United States of America · Vancouver · Toronto · Casa Loma · Alberta, Canada
202 Note des utilisateurs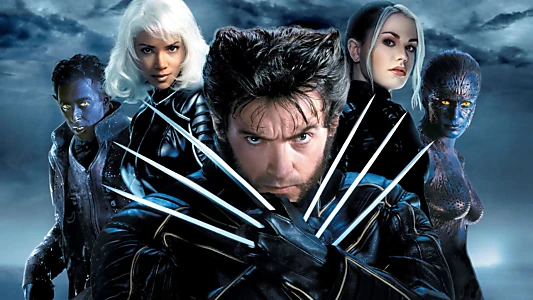 Synopsis
.
Le professeur Charles Xavier et son équipe de super-héros génétiquement doués font face à une marée montante de sentiments anti-mutants dirigée par le colonel William Stryker. Storm, Wolverine et Jean Grey doivent se joindre à leurs ennemis habituels – Magneto et Mystique – pour repousser le plan de Stryker pour exterminer tous les mutants.
Où Regarder
.

Location

Acheter

Acheter

Acheter

Acheter

Acheter

Acheter

Location

Abo

Acheter
Actuellement X-Men 2 film complet est disponible pour le streaming en ligne, louer, acheter ou regarder gratuitement sur: Bbox VOD, Orange VOD, Microsoft Store, Google Play Movies, Amazon Video, Rakuten TV, Canal VOD, YouTube, Disney Plus, Apple TV
Powered by
Galerie
.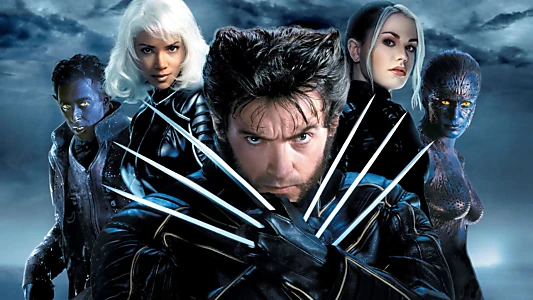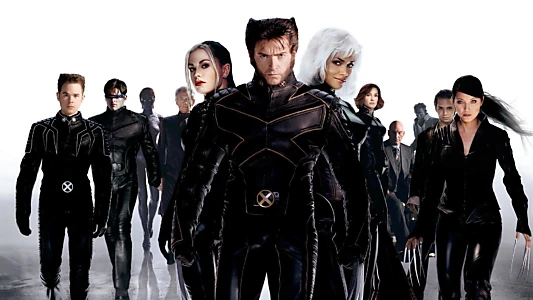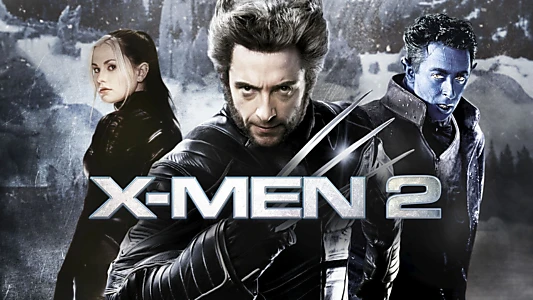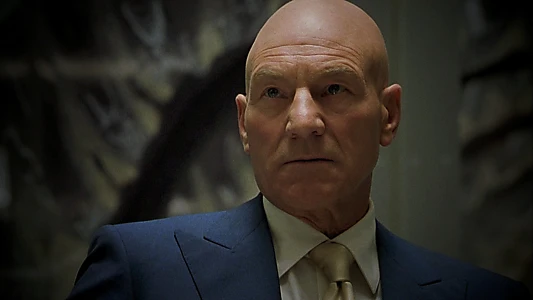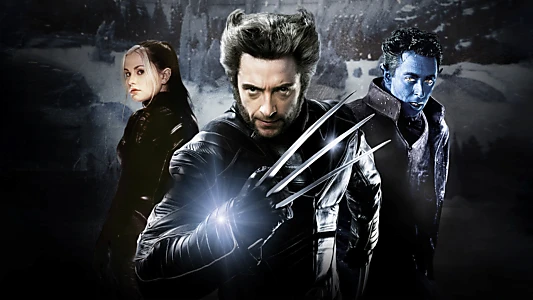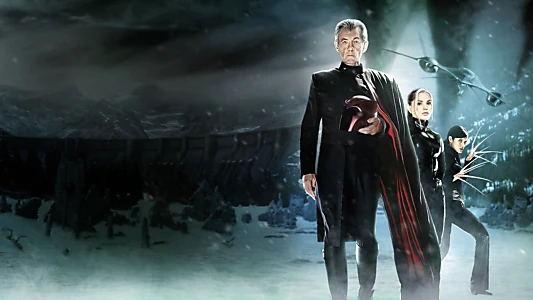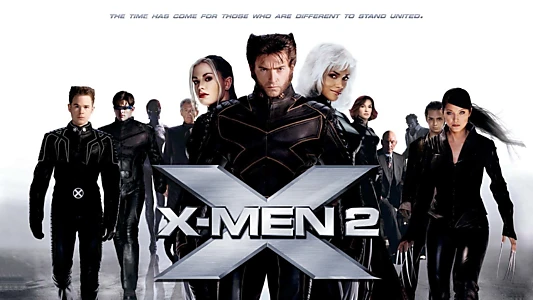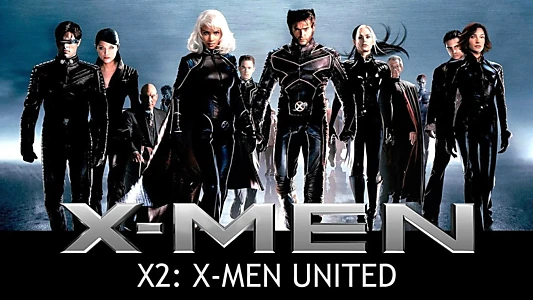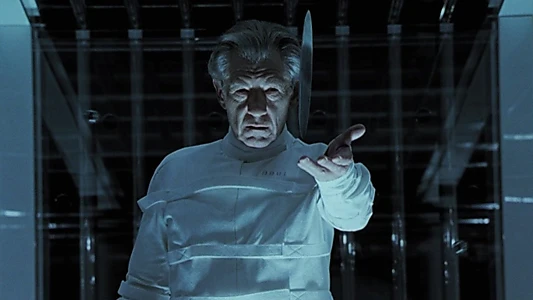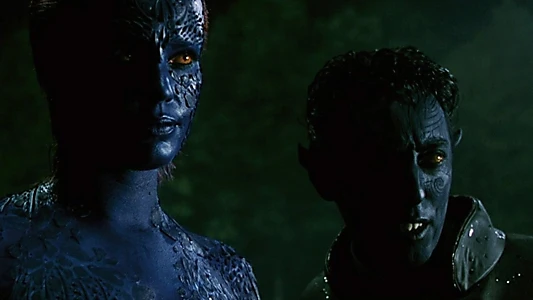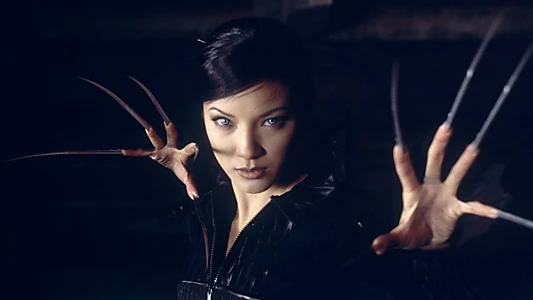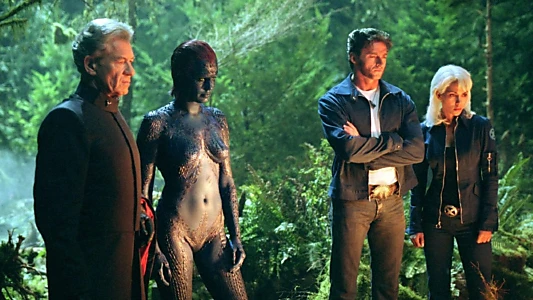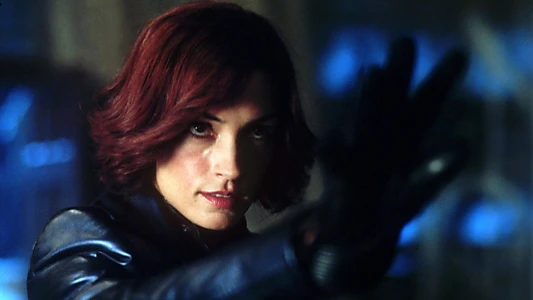 Wiki
.
Dark Phoenix (également commercialisé et par la suite publié sur les médias domestiques sous le nom de X-Men: Dark Phoenix) est un super-héros américain de 2019 basé sur les personnages X-Men de Marvel Comics. C'est une suite du X-Men de 2016 : Apocalypse, septième et dernier épisode principal de la série de films X-Men, et du douzième épisode général. Le film a été écrit, coproduit, et dirigé par Simon Kinberg (dans son premier long métrage) et est la vedette d'un ensemble avec James McAvoy, Michael Fassbender, Jennifer Lawrence, Nicholas Hoult, Sophie Turner, Tye Sheridan, Alexandra Shipp, et Jessica Chastain. Dans Dark Phoenix, les X-Men sont forcés de faire face à la pleine puissance de la Phoenix après une mission dans l'espace qui se déroule mal.Après de la précédente tentative de Stand-Men, le Ken-Men a été configuré en 2016. Le film a débuté plus tard ce mois-là à Montréal et s'est terminé en octobre 2017; la totalité du troisième acte a été revu à la fin de 2018, suite à de mauvaises projections. Le film a été consacré à la mémoire du co-créateur de X-Men Stan Lee, décédé en 2018.Dark Phoenix a été sorti théâtralement aux États-Unis le 7 juin 2019, produit et distribué par 20th Century Fox (par l'intermédiaire de Walt Disney Studios Motion Pictures). Il s'agit de la plus basse tranche de la série principale, et le deuxième plus bas film de X-Men derrière The New Mutants (2020), qui a été sorti dans les théâtres pendant la pandémie de COVID-19. Il a obtenu seulement 252 millions de dollars dans le monde avec un budget de production de 200 millions de dollars, ce qui en raison des coûts élevés de marketing et de distribution a fait perdre plus de 133 millions de dollars pour l'ensemble du studio, ce qui est devenu la plus grande bombe de boîtier de 2019 selon le calendrier d'Hollywood. Le film reçoit généralement des critiques négatives ; beaucoup le considèrent comme une conclusion décevante et anticlimatique à la série X-Men de Fox, bien que les performances du casting et la partition de Hans Zimmer ont été louées.