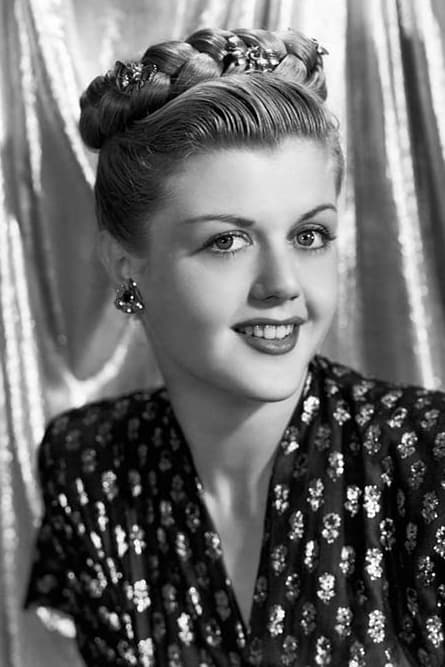 Biography
Dame Angela Brigid Lansbury (born 16 October 1925) is an Irish-British actress and singer who has played many film, theater, and television roles. Her career has spanned over 80 years, much of it in the United States; her work has received much international attention as well. Upon the death of Olivia de Havilland in July 2020, Lansbury became the earliest surviving Academy Award nominee and one of the last surviving stars from the Golden Age of Hollywood cinema.Lansbury was born to an upper-middle-class family in central London, the daughter of Irish actress Moyna Macgill and English politician Edgar Lansbury. To escape the Blitz, in 1940 she moved to the United States, there studying acting in New York City. Proceeding to Hollywood in 1942, she signed to MGM and obtained her first film roles, in Gaslight (1944) and The Picture of Dorian Gray (1945), earning her two Oscar nominations and a Golden Globe Award. She appeared in 11 further MGM films, mostly in minor roles, and after her contract ended in 1952 she began supplementing her cinematic work with theatrical appearances. Although largely seen as a B-list star during this period, her appearance in the film The Manchurian Candidate (1962) received widespread acclaim and is cited as being one of her finer performances. Moving into musical theatre, Lansbury first worked with Stephen Sondheim in Anyone Can Whistle (1964), before Lansbury finally gained stardom for playing the leading role in Jerry Herman's Broadway musical Mame (1966), which earned her her first Tony Award and established her as a gay icon.Amid difficulties in her personal life, Lansbury moved from California to County Cork, Ireland in 1970, and continued with a variety of theatrical and cinematic appearances throughout that decade. These included leading roles in the stage musicals Gypsy, Sweeney Todd, and The King and I, as well as in the hit Disney film Bedknobs and Broomsticks (1971). Moving into television in 1984, she achieved worldwide fame as fictional writer and sleuth Jessica Fletcher in the American whodunit series Murder, She Wrote, which ran for 12 seasons until 1996, becoming one of the longest-running and most popular detective drama series in television history. Through Corymore Productions, a company that she co-owned with her husband Peter Shaw, Lansbury assumed ownership of the series and was its executive producer for the final four seasons. She also moved into voice work, contributing to animated films like Disney's Beauty and the Beast (1991) and Don Bluth's Anastasia (1997). Since then, she has toured in a variety of international productions and continued to make occasional film appearances such as Nanny McPhee (2005) and Mary Poppins Returns (2018).Lansbury has received an Honorary Academy Award and a Lifetime Achievement Award from the BAFTA and has won five Tony Awards, six Golden Globes, and an Olivier Award. She has also been nominated for numerous other industry awards, including the Academy Award for Best Supporting Actress on three occasions, and various Primetime Emmy Awards on 18 occasions, and a Grammy Award. In 2014, Lansbury was made a Dame Commander of the Order of the British Empire by Queen Elizabeth II. She has been the subject of three biographies.
Personal Life
Off-screen, Lansbury has spoken throughout her life with an English accent. She holds Irish citizenship. Biographer Martin Gottfried characterized her as "Meticulous. Cautious. Self-editing. Deliberate. It is what the British call reserved," adding that she was "as concerned, as sensitive, and as sympathetic as anyone might want in a friend". Also noting that she had "a profound sense of privacy", he added that she disliked attempts at flattery.Lansbury has been married twice, first to the actor Richard Cromwell, when she was 19 and Cromwell was 35. Cromwell and Lansbury eloped and were married in a small civil ceremony on September 27, 1945. The marriage ended in divorce in 1946, but they remained friends until his death in 1960. In 1949, she married actor and producer Peter Shaw, and they remained together for 54 years until his death in 2003. She acquired a step-son, David, from Shaw's first marriage. They had two children of their own, Anthony Peter (b. 1952) and Deirdre Ann (b. 1953). While Lansbury repeatedly stated that she wanted to put her children before her career, she admitted that she often had to leave them in California for long periods when she was working elsewhere. She brought up her children to be Episcopalian, although they were not members of a congregation. She has stated that "I believe that God is within all of us, that we are perfect, precious beings, and that we have to put our faith and trust in that."In the latter part of the 1960s, Anthony and Deirdre became involved in the growing counterculture movement and started using recreational drugs. Deirdre developed an acquaintance with the Manson family, while Anthony became addicted to cocaine and heroin, giving it up in 1971. After recovering, Anthony became a television director and directed 68 episodes of Murder, She Wrote; he also married and had three children. Deirdre married a chef, and together they opened a restaurant in West Los Angeles.Lansbury is a cousin of the Postgate family, including the animator, writer and social activist Oliver Postgate. She is also a cousin of the academic and novelist Coral Lansbury, whose son is former Prime Minister of Australia Malcolm Turnbull.As a young actress, Lansbury was a self-professed homebody, who commented that she loved housekeeping. She preferred spending quiet evenings inside with friends to the Hollywood night life. Her hobbies at the time included reading, horse riding, playing tennis, cooking, and playing the piano; she also had a keen interest in gardening. She has cited F. Scott Fitzgerald as her favorite author, and cited Roseanne and Seinfeld as being among her favorite television shows. Lansbury was an avid letter writer who wrote letters by hand and made copies of all of them. At Howard Gotlieb's request, Lansbury's papers are housed at the Howard Gotlieb Archival Research Center at Boston University.Lansbury is a supporter of the United States Democratic Party (describing herself as "Democrat from the ground up") and the British Labour Party. Throughout her career, Lansbury supported a variety of charities, particularly those such as Abused Wives in Crisis that combated domestic abuse and those who worked toward rehabilitating drug users. In the 1980s, she began to support a number of charities engaged in the fight against HIV/AIDS.In early life, Lansbury was a chain smoker. She gave up the addiction in the mid-1960s. In 1976 and 1987, she had cosmetic surgery on her neck to prevent it from broadening with age. During the 1990s, she began to suffer from arthritis. Lansbury underwent hip replacement surgery in May 1994 and knee replacement surgery in 2005.
Early Life
Lansbury was born to an upper middle class family on 16 October 1925 in the district of Pancras in central London. Her birthplace is sometimes given, wrongly, as Poplar, East London. Lansbury says she has ancestral connections to Poplar but she was born in Regent's Park, Central London. Her mother was Belfast-born actress Moyna Macgill (born Charlotte Lillian McIldowie), who regularly appeared on stage in the West End and who had also starred in several films. Her father was the wealthy English timber merchant and politician Edgar Lansbury, a member of the Communist Party of Great Britain and former mayor of the Metropolitan Borough of Poplar. Her paternal grandfather was the Labour Party leader and anti-war activist George Lansbury, a man whom she felt "awed" by and considered "a giant in my youth". Angela had an older half sister, Isolde, who was the daughter of Moyna's previous marriage to writer and director Reginald Denham. In January 1930, when Angela was four, her mother gave birth to twin boys, Bruce and Edgar, leading the Lansburys to move from their Poplar flat to a house in Mill Hill, North London; on weekends they would vacate to a rural farm in Berrick Salome, near Wallingford, Oxfordshire.When Lansbury was nine, her father died from stomach cancer; she retreated into playing characters as a coping mechanism. Facing financial difficulty, her mother became engaged to a Scottish colonel, Leckie Forbes, and moved into his house in Hampstead, with Lansbury receiving an education at South Hampstead High School from 1934 until 1939. She nevertheless considered herself largely self-educated, learning from books, theatre and cinema. She became a self-professed "complete movie maniac", visiting the cinema regularly and imagining herself as certain characters. Keen on playing the piano, she briefly studied music at the Ritman School of Dancing, and in 1940 began studying acting at the Webber Douglas School of Singing and Dramatic Art in Kensington, West London, first appearing onstage as a lady-in-waiting in the school's production of Maxwell Anderson's Mary of Scotland.That year, Angela's grandfather died, and with the onset of the Blitz, Macgill decided to take Angela, Bruce and Edgar to the United States; Isolde remained in Britain with her new husband, the actor Peter Ustinov. Macgill secured a job supervising 60 British children who were being evacuated to North America aboard the Duchess of Atholl, arriving with them in Montreal, Quebec, Canada, in mid-August. From there, she proceeded by train to New York City, where she was financially sponsored by a Wall Street businessman, Charles T. Smith, moving in with his family at their home at Mahopac, New York. Lansbury gained a scholarship from the American Theatre Wing allowing her to study at the Feagin School of Drama and Radio, where she appeared in performances of William Congreve's The Way of the World and Oscar Wilde's Lady Windermere's Fan. She graduated in March 1942, by which time the family had moved to a flat in Morton Street, Greenwich Village.
Filmography
Gallery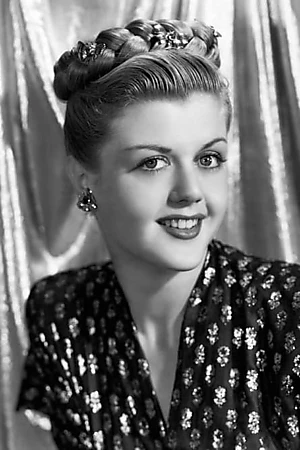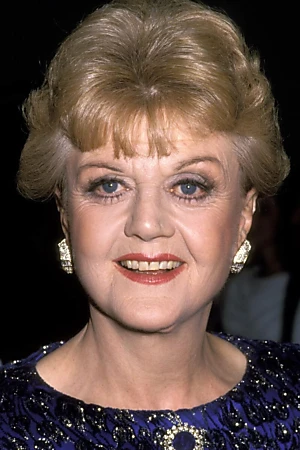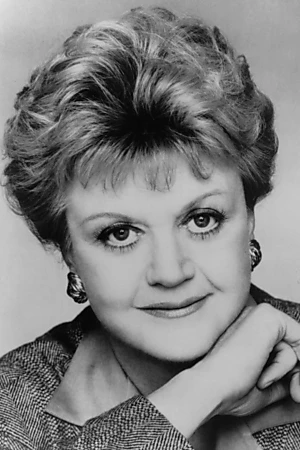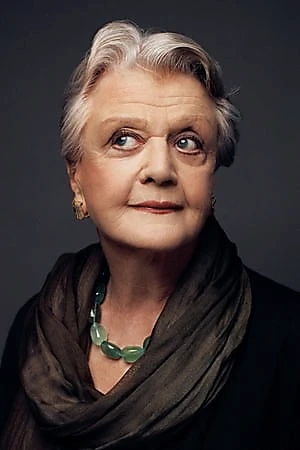 Information
Known for
Acting
Gender
Female
Birthday
1925-10-16 (96 years old)
Place of birth
Regent's Park, United Kingdom
Height
Relationships
Richard Cromwell (1945-09-27 - 1946-01-01), Peter Shaw (1949-01-01 - 2003-01-29)
Children
Anthony Shaw
Father
Edgar Lansbury
Mother
Moyna Macgill
Siblings
Bruce Lansbury, Edgar Lansbury
Citizenships
United Kingdom, United States of America, Republic of Ireland
Also known as
Angela Brigid Lansbury, Анджела Бриджид Лэнсбери, Анджела Лэнсбери
Awards
star on Hollywood Walk of Fame, Dame Commander of the Order of the British Empire, Drama Desk Award for Outstanding Actress in a Musical, Sarah Siddons Award, National Medal of Arts, Kennedy Center Honors, Screen Actors Guild Life Achievement Award, Tony Award for Best Actress in a Musical, Golden Globe Award for Best Actress – Television Series Drama, Disney Legends, honorary doctor of the University of Miami, Lucy Award, Golden Globe Award for Best Supporting Actress – Motion Picture, Academy Honorary Award, Tony Award for Best Featured Actress in a Play, Agatha Award, Laurence Olivier Award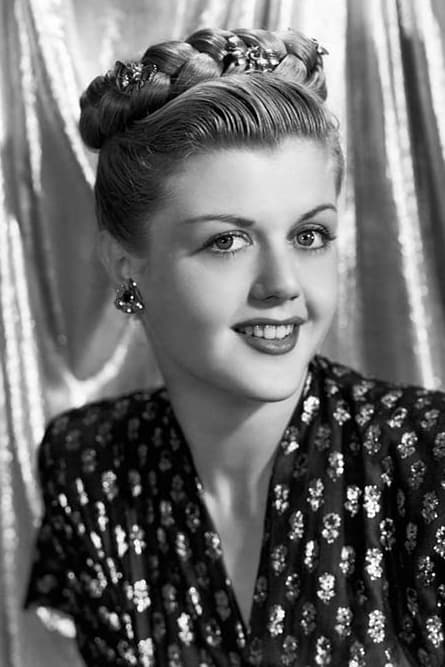 Angela Lansbury
Check gifts on Amazon