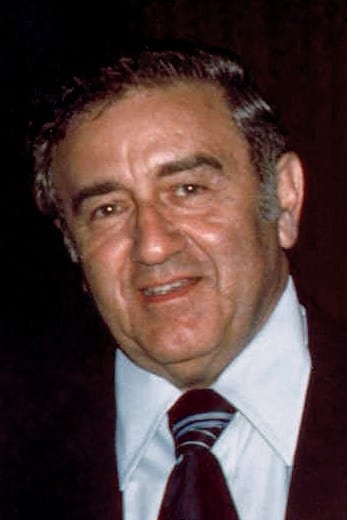 Jerry Siegel
Known For: Writing · Birthday: 1914-10-16 · Deathday: 1996-01-28 (81 years old) · Gender: Male
Jerome Siegel (; October 17, 1914 – January 28, 1996), who also used pseudonyms including Joe Carter and Jerry Ess, was an American comic book writer. His most famous creation was Superman, which he created in collaboration with his friend Joe Shuster.Siegel and Shuster were inducted into the comic book industry's Will Eisner Comic Book Hall of Fame in 1992 and the Jack Kirby Hall of Fame in 1993.
Siegel remained somewhat active in science fiction fandom after starting work for DC. He attended Chicon, the 1940 2nd World Science Fiction Convention, and appeared in the convention's masquerade as Clark Kent.Siegel married Bella Lifshitz on June 10, 1939. She was a Jewish woman from his neighborhood of Glenville. With Bella, he had a son named Michael (January 27, 1944 – January 17, 2006). The couple divorced in 1948.In November 1948, Siegel married Joanne Carter. She and Siegel first met in January 1935, when she worked with his colleague Joe Shuster as the model for Lois Lane. They reacquainted at a costume ball in New York on April 1, 1948. On March 1, 1951, Joanne gave birth to their daughter, Laura. The couple settled in Long Island, before moving to California in 1968. Siegel and Joanne remained married until his death in 1996.
Jerry Siegel was born on October 17, 1914, in Cleveland, Ohio, to a Jewish family. His parents were both Jewish immigrants who arrived in New York in 1900, having fled anti-Semitism in their native Lithuania. His father was born Mikhel Iankel Segalovich and his mother was born Sora Meita Khaikels, but they changed their names to Michael and Sarah Siegel after moving to America. Jerry was the last of six children (Isabel, Leo, Minerva, Roslyn, and Harry). His father was a tailor and owned a clothing store. On June 2, 1932, Jerry's father was assaulted in his store by a shoplifter and suffered a fatal heart attack. Jerry's mother died of a heart attack on August 17, 1941.Siegel's family moved to the Jewish neighborhood of Glenville in 1928. He attended Glenville High School in Cleveland, Ohio. At about age 16, while at Glenville, he befriended Joe Shuster. Siegel described his friendship with the similarly shy and bespectacled Shuster: "When Joe and I first met, it was like the right chemicals coming together." They shared a love of science fiction, adventure fiction, and movies.Siegel graduated from high school in June 1934.