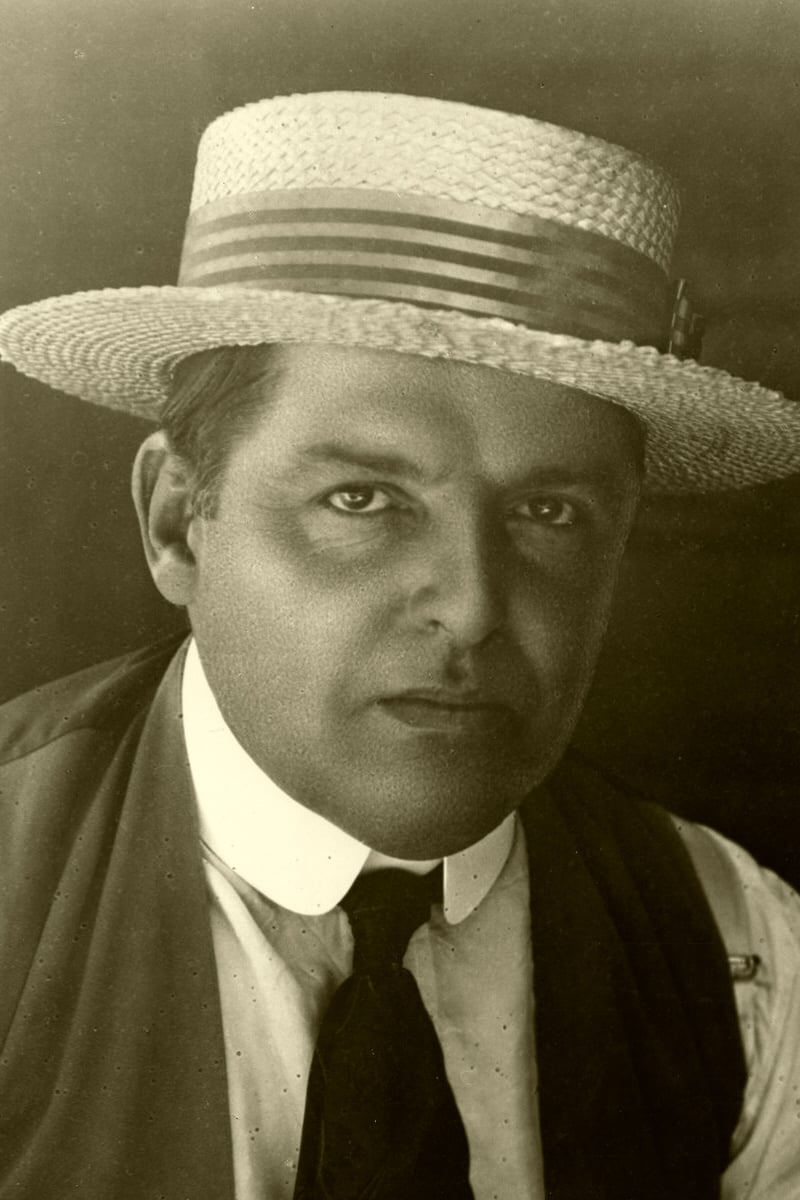 Biografia
Gottfried Wilhelm Bitzer (21 de abril de 1872 - 29 de abril de 1944) foi um cineasta norte-americano, notável por sua estreita associação e trabalho pioneiro com D. W. Griffith. Antes de sua carreira como cameraman, trabalhando como projecionista de cinema, Bitzer desenvolveu tecnologias cinematográficas iniciais para a American Mutoscope Company, eventualmente para se tornar a Biograph Company. Ele admirou e aprendeu a arte da fotografia cinematográfica do inventor Kinetosscope W. K. L. Dickson, que dirigiu os primeiros curtas Biograph em que Bitzer cortou seus dentes. Até 1903, Bitzer foi empregado pela Biograph principalmente como um fotógrafo documentário, e a partir de 1903 em diante principalmente como o fotógrafo de filmes narrativos, como estes ganhou popularidade. Em 1908 Bitzer entrou em sua primeira colaboração com Griffith. Os dois trabalharam juntos para o resto da carreira de Bitzer, deixando o Biograph em 1913 para a Mutual Film Corporation, onde Bitzer continuou a inovar, aperfeiçoando tecnologias existentes e inventando novas.Nessa época, ele foi pioneiro no campo da fotografia mate e fez uso de técnicas de iluminação inovadoras, close-ups, e imagens de iris.Bitzer forneceu assistência durante a estreia diretora de Griffith, The Adventures of Dollie de 1908, que foi filmado por Arthur Marvin.Ele finalmente sucedeu Marvin como o cineasta regular de Griffith, trabalhando com ele em alguns de seus filmes mais importantes e contribuindo significativamente para inovações cinematográficas atribuídas a Griffith.Em 1910, ele fotografou o curta-curta silenciosa de Griffith, Na Velha Califórnia, na aldeia de Los Angeles de "Hollywoodland", qualificando Bitzer como, sem dúvida, o primeiro diretor de fotografia de Hollywood. Rip Van Winkle (1903) apresenta o primeiro close-up conhecido. Os avanços em lentes e filtros desenvolvidos pela Bitzer tornaram possível o foco suave. Foi o primeiro a usar fotografia de tela dividida e retroiluminação, contribuindo para o desenvolvimento de iluminação de três pontos. Ele melhorou na câmera desvaneceu e dissolve os efeitos e inventou o que veio a ser conhecido como ferramentas de transição. Mesmo depois da câmera de produção Bell & Howell Modelo 2709 tornou-se o padrão da indústria ele continuou a usar uma Pathe.Para toda sua inovação, Bitzer não sobreviveu à transição da indústria para o som, e em 1944 ele sofreu um ataque cardíaco e morreu em Hollywood.Sua autobiografia, Billy Bitzer: Sua história, foi publicado pós-humo em 1973.Em 2003, uma pesquisa conduzida pelos Cinematografistas Internacionais Guild nomeou-o um dos dez cinematografos mais influentes na história. Bitzer, diz-se, "desenvolvido técnicas de câmera que estabelecem o padrão para todas as imagens de filmes futuros." Entre as inovações de Bitzer foram as seguintes:o fade out para fechar uma cena de filme;o iris filmado onde um círculo fecha para fechar uma cena;foco fotográfico com o auxílio de uma tela de difusão de luz; filmando inteiramente sob iluminação artificial em vez de fora; iluminação, closeups e tiros longos para criar humor;perfeição da fotografia mate.

Classificações
Média 4.04
Baseado em 132 mil de audiências de filme e serie de TV ao longo do tempo
Em formação
Conhecido(a) por
Camera
Gênero
Masculino
Nascimento
1872-04-21
Dia da morte
1944-04-29 (72 anos)
Nome de nascença
Gottfried Wilhelm Bitzer
Local de nascimento
Roxbury, United States of America
Cidadanias
United States of America
Também conhecido(a) como
Georg William Bitzer, G.W. Bitzer, Johann Gottlob Wilhelm Bitzer, Georg William 'Billy' Bitzer

This article uses material from Wikipedia.