Apenas Um Show
Gênero: 
Nombre original: Regular Show
Situação: Finalizada
Temporadas: 8
Episódios: 257
Tempo de execução: 11m
Classificação do Conteúdo: TV-PG
17 Avaliações de Usuários
TV

8.5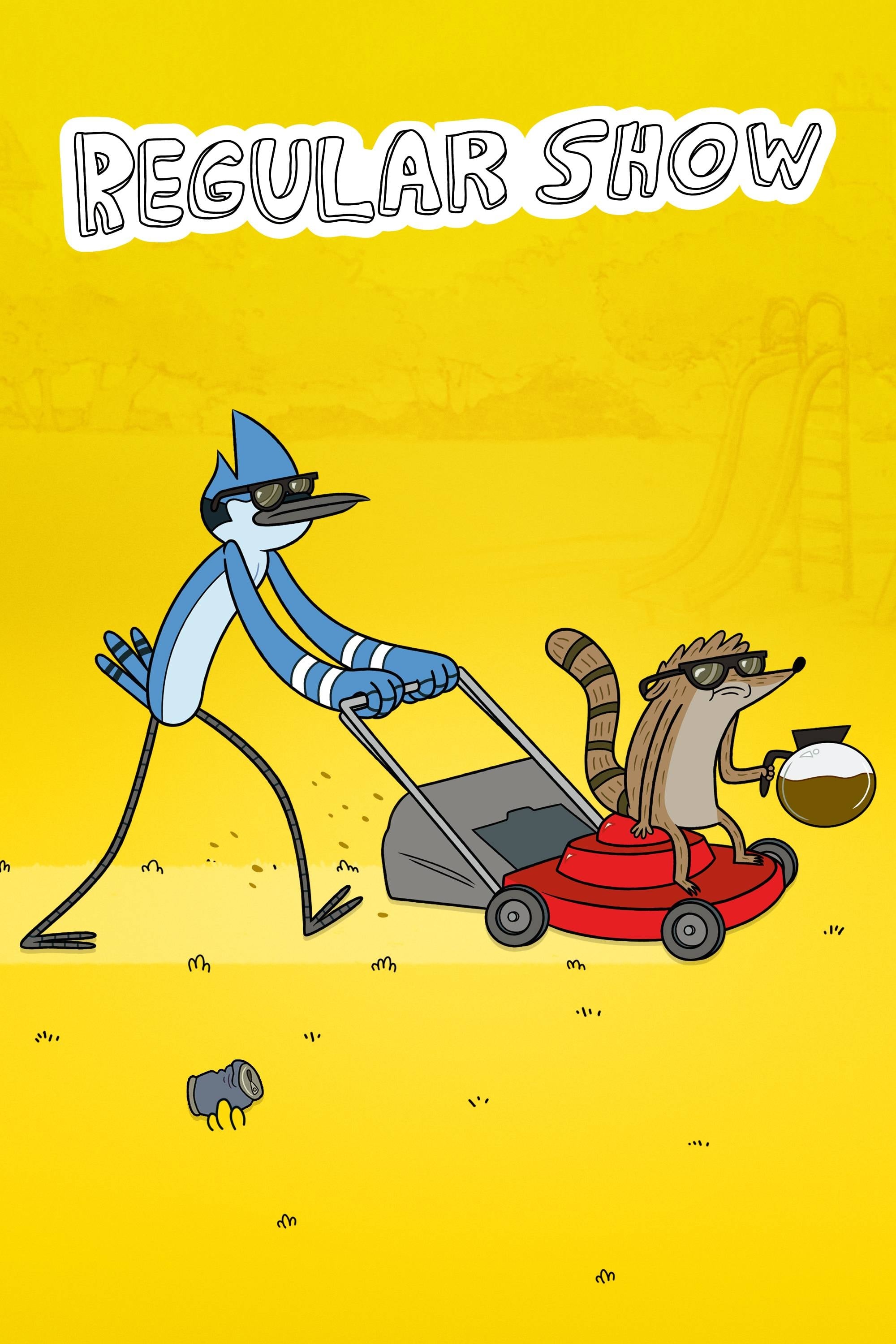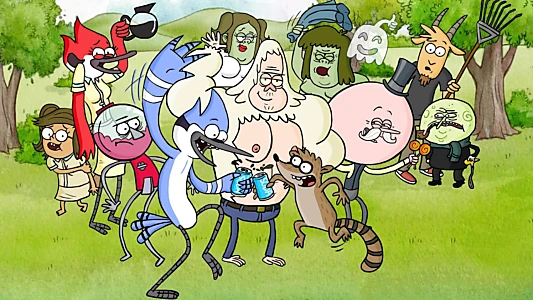 Sinopsis
.
Dois jardineiros entediados, Mardoqueu (um jay azul de seis pés) e Rigby (um guaxinim hiperativo) são melhores amigos que passam seus dias tentando entreter-se por qualquer meio necessário, muito para o desagrado de seu chefe. Suas atividades cotidianas muitas vezes levam a coisas espiral fora de controle e para o surreal.
Onde Assistir
.

Flat
Atualmente Apenas Um Show está disponível para transmissão online, alugar, comprar ou assistir gratuitamente em: HBO Max
Powered by
Galeria
.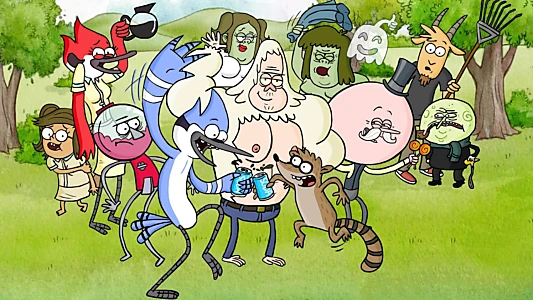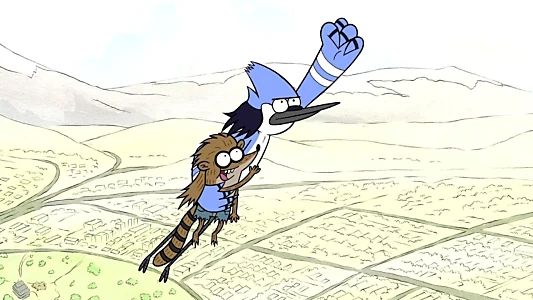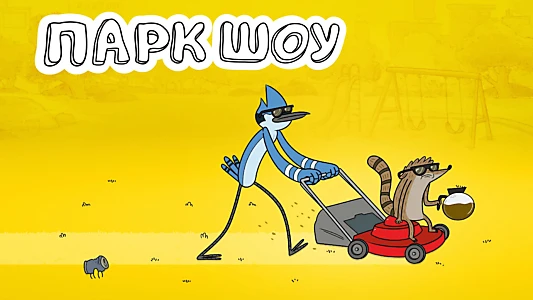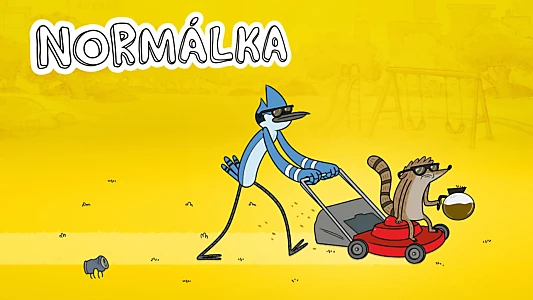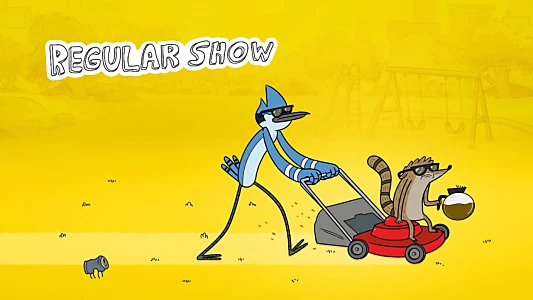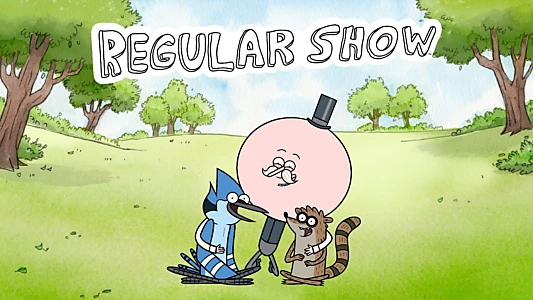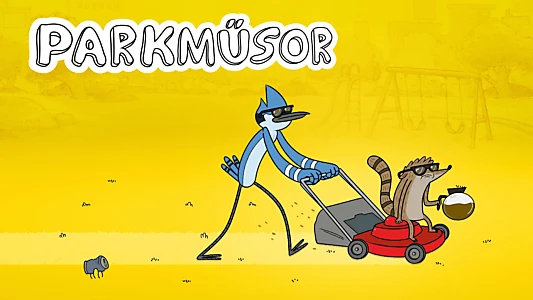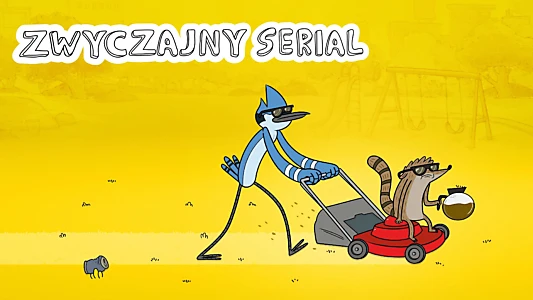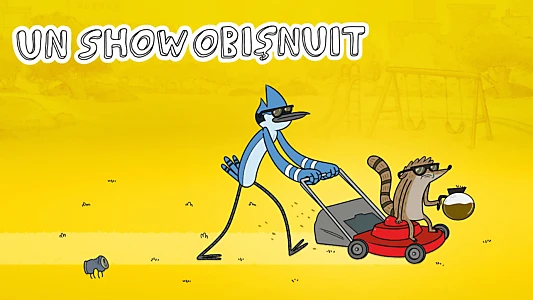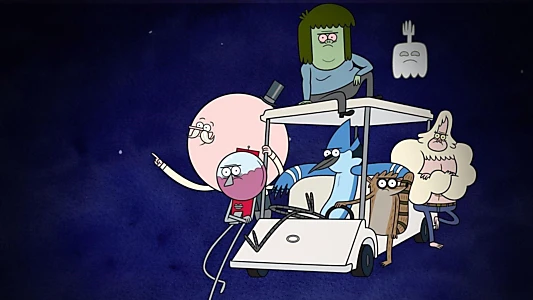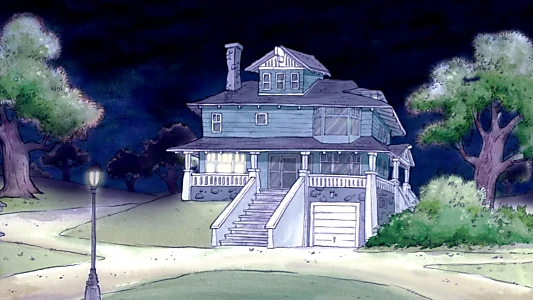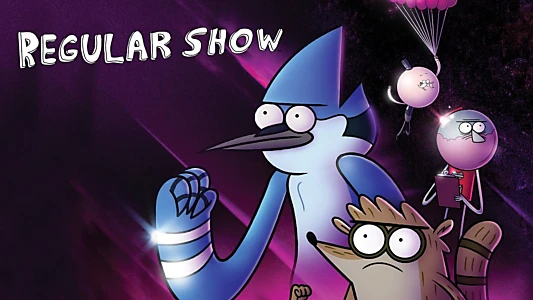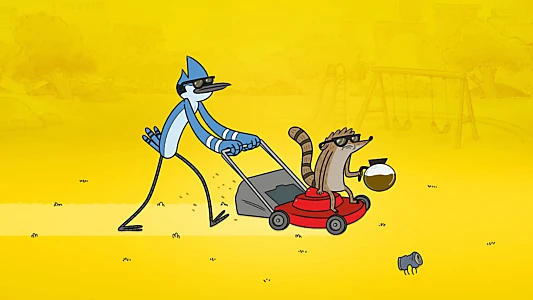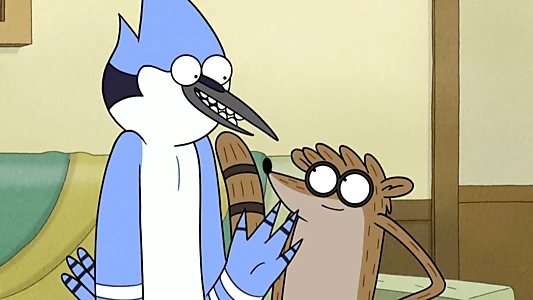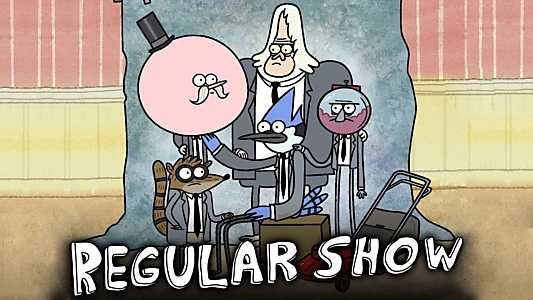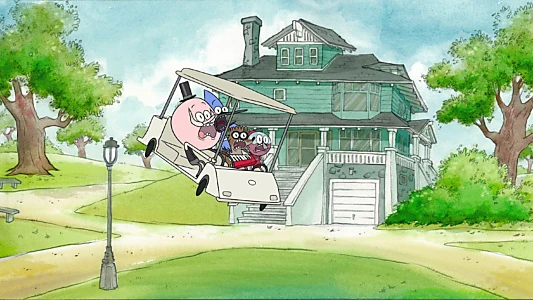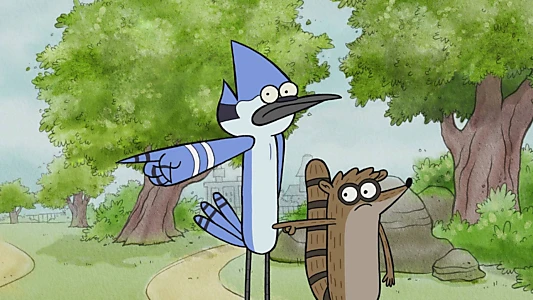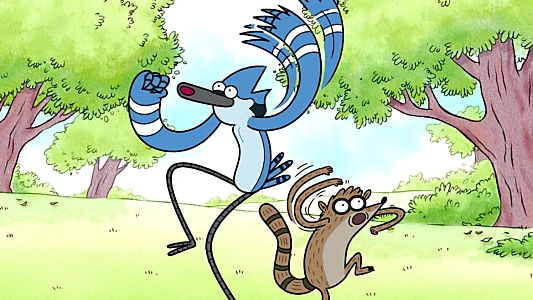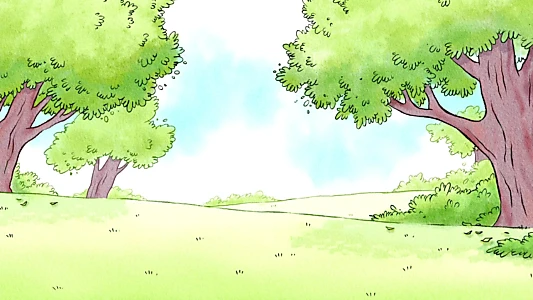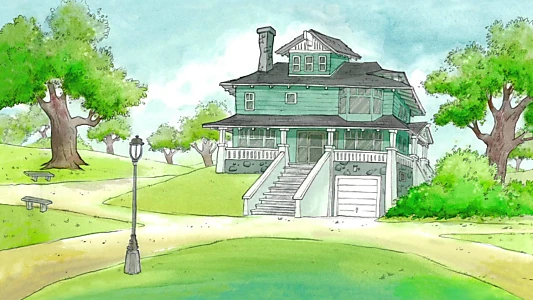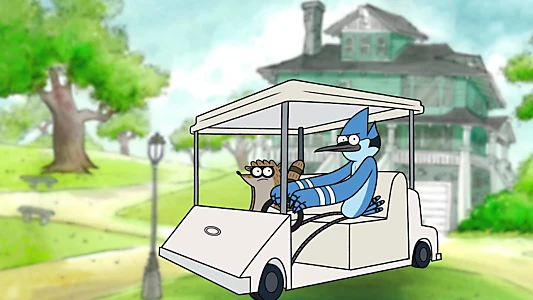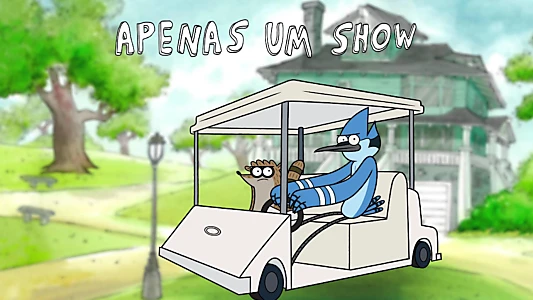 Wiki
.
Regular Show (também conhecido como Regular Show in Space durante sua oitava temporada) é um sitcom de televisão animado norte-americano criado por J. G. Quintel para Cartoon Network. A série gira em torno das vidas de dois amigos da classe trabalhadora, um jay azul chamado Mardoqueu e um guaxinim chamado Rigby — ambos empregados como jardineiros em um parque local. Eles geralmente tentam resolver um problema simples que leva a uma surrealista, extrema, e muitas vezes sobrenatural desventura. Durante estas desaventuras, eles interagem com os outros personagens principais do programa: Benson, Pops, Skips, Muscle Man e Hi-Five Ghost.Muitos dos personagens do Regular Show foram desenvolvidos com base nos filmes desenvolvidos para os estudantes do Quintel no California Institute of the Arts: The Naïve Man from Lolliland e 2 no AM PM. O primeiro foi um dos vencedores do Nicktoons Film Festival 2005 e recebeu atenção internacional após ser transmitido na Nicktoons Network. Quintel lançou Regular Show para o projeto Cartoonstitute da Cartoon Network, em que a rede permitiu que jovens artistas criassem pilotos sem notas, que possivelmente seriam opcionados como shows. O projeto estreou em 6 de setembro de 2010 na Cartoon Network. Desde sua estréia, Regular Show é considerado controverso por seu humor escuro, piadas de adultos e temas maduros.A partir de maio de 2013, o programa tinha sido assistido por aproximadamente 2 a 2,5 milhões de espectadores por semana. A série recebeu críticas positivas dos críticos e desenvolveu uma sequência de todas as idades. Regular Show foi indicado para vários prêmios, incluindo sete Annie Awards, seis Primetime Emmy Awards — um dos quais ganhou para o episódio "Eggscellent" (temporada 3, episódio 18) — e três British Academy Children's Awards. Um filme baseado na série, intitulado Regular Show: The Movie, estreou em 2015.Após oito temporadas e 261 episódios, a série terminou em 16 de janeiro de 2017, com o final de uma hora "A Regular Epic Final Battle".