Doraemon: Nobita and the Winged Braves
Genre: 
Original name: のび太と翼の勇者たち
Status: Released
Running time: 1h 31m
Plot
.
After watching a televised showing about supposedly humanoid birds spotted in Africa, Nobita dreams of being able to fly with wings. He builds wooden wings after Doraemon refuses to help him, though he repeatedly fails to fly using them. While helping Shizuka to reclaim her pet canary, they witness a portal opens in the sky and a humanoid bird riding an airplane coming out. He introduces himself as Gusuke, a humanoid bird who lives in "Birdopia". Doraemon, Nobita, and Shizuka help Gusuke fix his airplane, where Nobita becomes fast friends with him. As Gusuke departs to his home, Gian and Suneo catch him and grab his plane. The other three follow them through the porta
Where To Watch
.
No streaming offers found
Wiki
.
Nobita and the Winged Braves (ドラえもん のび太と翼の勇者たち, Doraemon Nobita to Tsubasa no Yūsha-tachi), also known as Doraemon and the Winged Warriors, is a 2001 Japanese animated science fiction adventure film which premiered in Taiwan on 8 March 2001, based on the 21st volume of the same name of the Doraemon Long Stories series. It's the 22nd Doraemon film. This is the first new millennium and new century-era Doraemon movie.


Gallery
.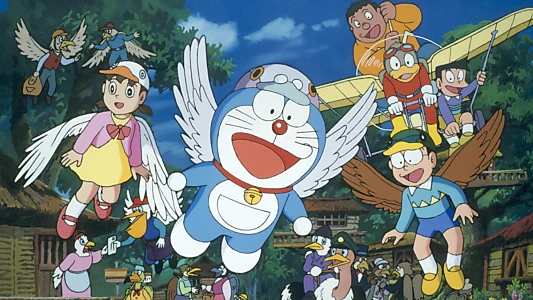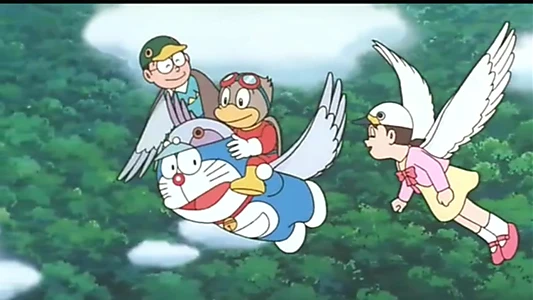 Copyright © MovieFit 2022