Biography
Pierce Brendan Brosnan (; born 16 May 1953) is an Irish actor and film producer. He is best known as the fifth actor to play secret agent James Bond in the Bond film series, starring in four films from 1995 to 2002 (GoldenEye, Tomorrow Never Dies, The World Is Not Enough, and Die Another Day) and in multiple video games. After leaving school at age 16, Brosnan began training in commercial illustration and went on to attend the Drama Centre in London for three years. Following a stage acting career, he rose to popularity in the television series Remington Steele (1982–1987). After the conclusion of the series, Brosnan appeared in films such as the Cold War spy film The Fourth Protocol (1987) and the comedy Mrs. Doubtfire (1993). After achieving worldwide fame for his role as James Bond, Brosnan took the lead in other major films including the epic disaster adventure film Dante's Peak (1997) and the remake of the heist film The Thomas Crown Affair (1999). Since leaving the role of Bond, he has starred in films such as the musical comedy Mamma Mia! (2008), the political thriller The Ghost Writer (2010), the action fantasy Percy Jackson & the Olympians: The Lightning Thief (2010), the action spy thriller The November Man (2014) and the Mamma Mia! sequel Mamma Mia! Here We Go Again (2018). In 2022, Brosnan played Kent Nelson / Doctor Fate in the DC Extended Universe film Black Adam. Brosnan has received two Golden Globe Award nominations, first for the miniseries Nancy Astor (1982) and next for the dark comedy film The Matador (2005). In 1996, along with American film producer Beau St. Clair, he formed a Los Angeles-based production company called Irish DreamTime. He is also known for his charitable work and environmental activism. In 1997, Brosnan received a star on the Hollywood Walk of Fame for his contributions to the film industry. In 2020, he was listed at No. 15 on The Irish Times' list of greatest Irish film actors.
Personal Life
Brosnan has married twice, having been widowed once, and has five children and three grandchildren. He met Australian actress Cassandra Harris through her stepson David Harris, the nephew of Richard Harris, shortly after leaving drama school. On meeting her, he said, "What a beautiful looking woman. I never for an instant thought she was someone I'd spend 17 years of my life with. I didn't think of wooing her, or attempting to woo her; I just wanted to enjoy her beauty and who she was." They began dating and bought a house in Wimbledon. They married in December 1980 and had one son together, Sean, who was born on 13 September 1983 and later became an actor. They also lived with Harris' children, Charlotte (1971–2013) and Chris, and Brosnan adopted them after their father Dermot Harris died in 1986; they subsequently took on his surname. Early in their relationship, Brosnan worked in West End plays and television films. After Harris appeared in the James Bond film For Your Eyes Only in 1981, they secured a bank loan and moved to Southern California, where Brosnan was cast in the title role of the TV series Remington Steele, easing their financial worries. An episode of Remington Steele that was filmed in Ireland generated significant publicity. This led to Brosnan meeting his father, who had left when Brosnan was an infant, at his hotel. He expected to see a "very tall man" but instead described his father as "a man of medium stature, pushed-back silver hair, flinty eyes, and a twizzled jaw" who "had a very strong Kerry accent". He was regretful that they met under such public circumstances and wished for a more private arrangement. While filming The Deceivers in Rajasthan in 1987, Harris became seriously ill. She was later diagnosed with ovarian cancer and died on 28 December 1991 at age 43. Brosnan struggled to cope with her death: "When your partner gets cancer, then life changes. Your timetable and reference for your normal routines and the way you view life, all this changes. Because you're dealing with death. You're dealing with the possibility of death and dying. And it was that way through the chemotherapy, through the first-look operation, the second look, the third look, the fourth look, the fifth look. Cassie was very positive about life. I mean, she had the most amazing energy and outlook on life. It was and is a terrible loss, and I see it reflected, from time to time, in my children." Harris had always wanted Brosnan to play James Bond; in 1995, four years after her death, Brosnan secured the role. His adopted daughter Charlotte also died of ovarian cancer, on 28 June 2013.In 1994, Brosnan met American journalist Keely Shaye Smith in Mexico. They were married in 2001 at Ballintubber Abbey in Ireland. They have two sons together named Dylan and Paris. They reside primarily in Malibu, California, with a second American home in Hawaii and Irish residences in Dublin and County Meath. On 11 February 2015, the $18 million Malibu home caught fire and sustained $1 million in damages. During the 30 minutes it took firefighters to extinguish the fire, flames destroyed the contents of the garage, including Brosnan's 2002 Aston Martin V12 Vanquish, and spread to a bedroom above it; no injuries were sustained.In July 2003, Queen Elizabeth II made Brosnan an honorary Officer of the Order of the British Empire for his "outstanding contribution to the British film industry". As an Irish citizen, he is ineligible to receive the full OBE honour, which is awarded only to a citizen of the Commonwealth realms, but he is still allowed the letters "OBE" after his name. In 2002, he was also awarded an honorary degree from the Dublin Institute of Technology and, a year later, the University College Cork. On 23 September 2004, he became an American citizen while retaining his Irish citizenship. He said, "My Irishness is in everything I do. It's the spirit of who I am, as a man, an actor, a father. It's where I come from." When asked by a fan if it annoyed him when people confused his nationality because of his fairly neutral accent, he said, "It amuses me in some respects that they should confuse me with an Englishman when I'm a dyed-in-the-wool, born and bred Irishman... I don't necessarily fly under any flag, but no, it doesn't bother me." Brosnan has expressed contempt for his Christian Brothers education, but commented in 2013, "It always helps to have a bit of prayer in your back pocket. At the end of the day, you have to have something and for me that is God, Jesus, my Catholic upbringing, my faith... God has been good to me. My faith has been good to me in the moments of deepest suffering, doubt and fear. It is a constant, the language of prayer. I might not have got my sums right from the Christian Brothers or might not have got the greatest learning of literature from them, but I certainly got a strapping amount of faith." He attends Mass but also adheres to other spiritual beliefs, stating in 2008 that he loves "the teachings of Buddhist philosophy", which he referred to as his "own private faith". He elaborated, "I don't preach it, but it's a faith that is a comfort to me when the night is long."
Early Life
Brosnan was born on 16 May 1953 in Drogheda, County Louth, the only child of May (née Smith) and carpenter Thomas Brosnan. He has the same name as his grandfather, Pierce Brosnan, who in turn was named after his parents' surnames: John Brosnan and Margaret Pierce. For 12 years, he lived in Navan, County Meath, and said in 1999 that he considers it to be his hometown. His father abandoned the family when Brosnan was an infant. When he was four years old, his mother moved to London to work as a nurse. From that point on, he was largely brought up by his maternal grandparents, Philip and Kathleen Smith. After their deaths, he lived with an aunt and then an uncle, but was subsequently sent to live in a boarding house run by a woman named Eileen. He later said, "Childhood was fairly solitary. I never knew my father. He left when I was an infant. [...] To be Irish Catholic in the 1950s, and have a marriage which was not there, a father who was not there [...] the mother, the wife suffered greatly. My mother was very courageous. She took the bold steps to go away and be a nurse in England. Basically wanting a better life for her and myself. My mother came home once a year, twice a year."Brosnan was brought up in a Catholic family, and educated in a local school run by the De La Salle Brothers while serving as an altar boy. He left Ireland on 12 August 1964 and went to Scotland to be reunited with his mother and her new husband, William Carmichael, at their home in Longniddry. Carmichael took Brosnan to see a James Bond film for the first time (Goldfinger) at the age of 11. They later moved back to London, where Brosnan was educated at Elliott School in Putney, now known as Ark Putney Academy. When discussing his transition from Ireland to England, he said, "When you go to a very large city, a metropolis like London, as an Irish boy of 10, life suddenly moves pretty fast. [...] And you're Irish. And they make you feel it; the British have a wonderful way of doing that, and I had a certain deep sense of being an outsider." His nickname at school was simply "Irish".After leaving school at 16, Brosnan decided to be a painter and began training in commercial illustration at Saint Martin's School of Art in London. While attending a rehearsal for a workshop at the Oval House, he saw a fire eater teaching people how to eat fire and decided to join in. He later trained for three years as an actor at the Drama Centre London. Describing the feeling of becoming an actor and the influence it had on his life, he said, "When I found acting, or when acting found me, it was a liberation. It was a stepping stone into another life, away from a life that I had, and acting was something I was good at, something which was appreciated. That was a great satisfaction in my life."
Ratings
Average 6.04
Based on 4.67 Million movie and tv ratings over time
Gallery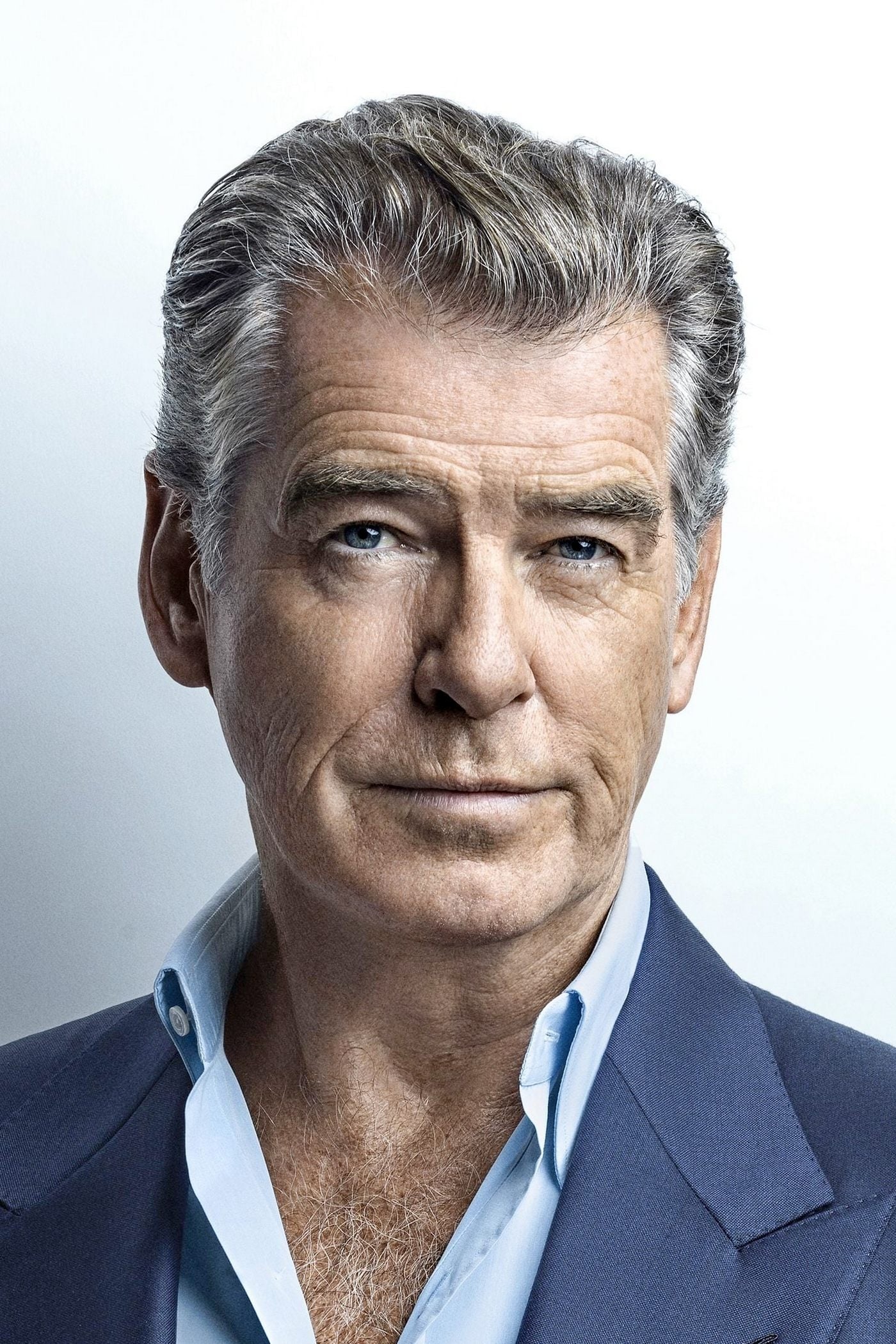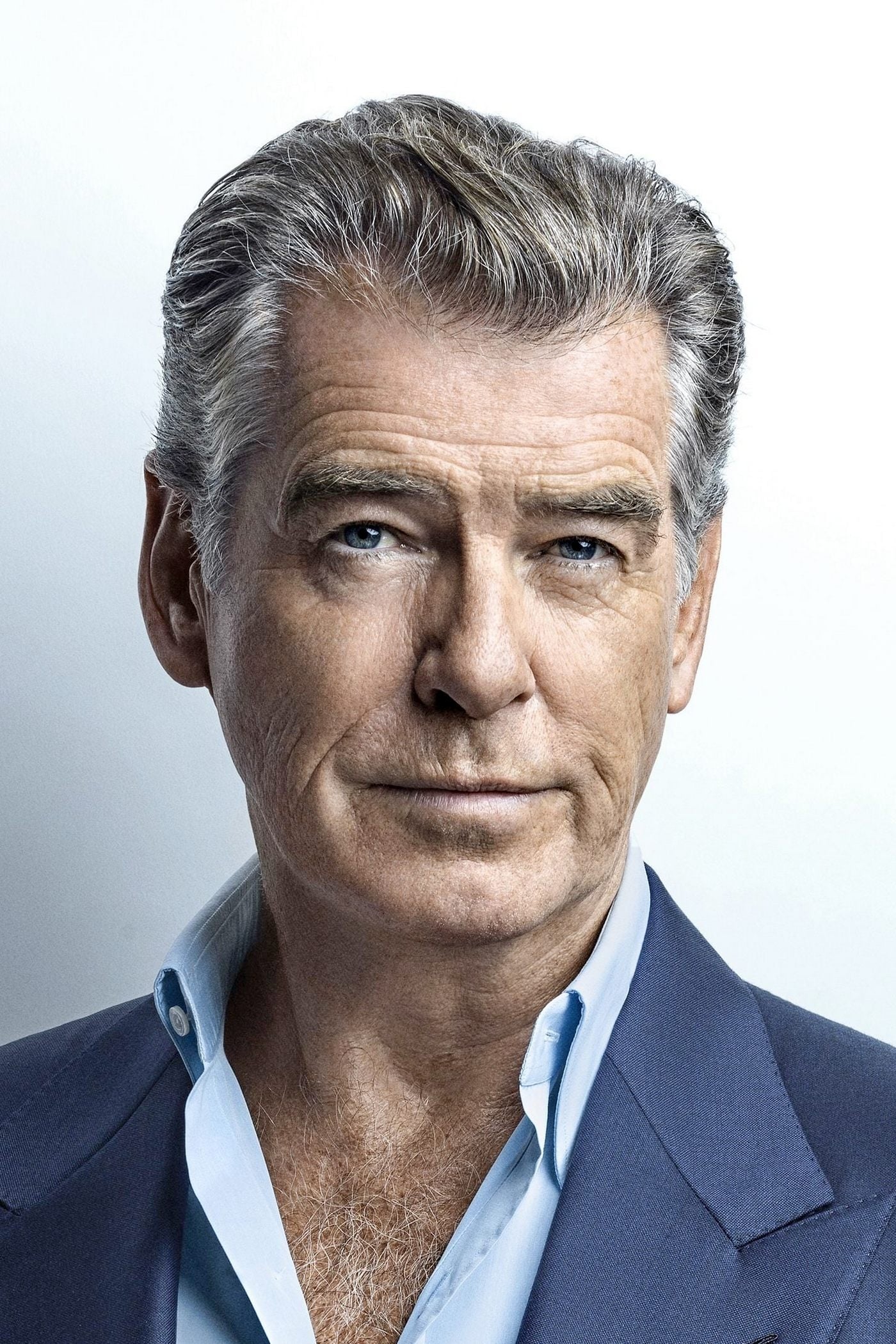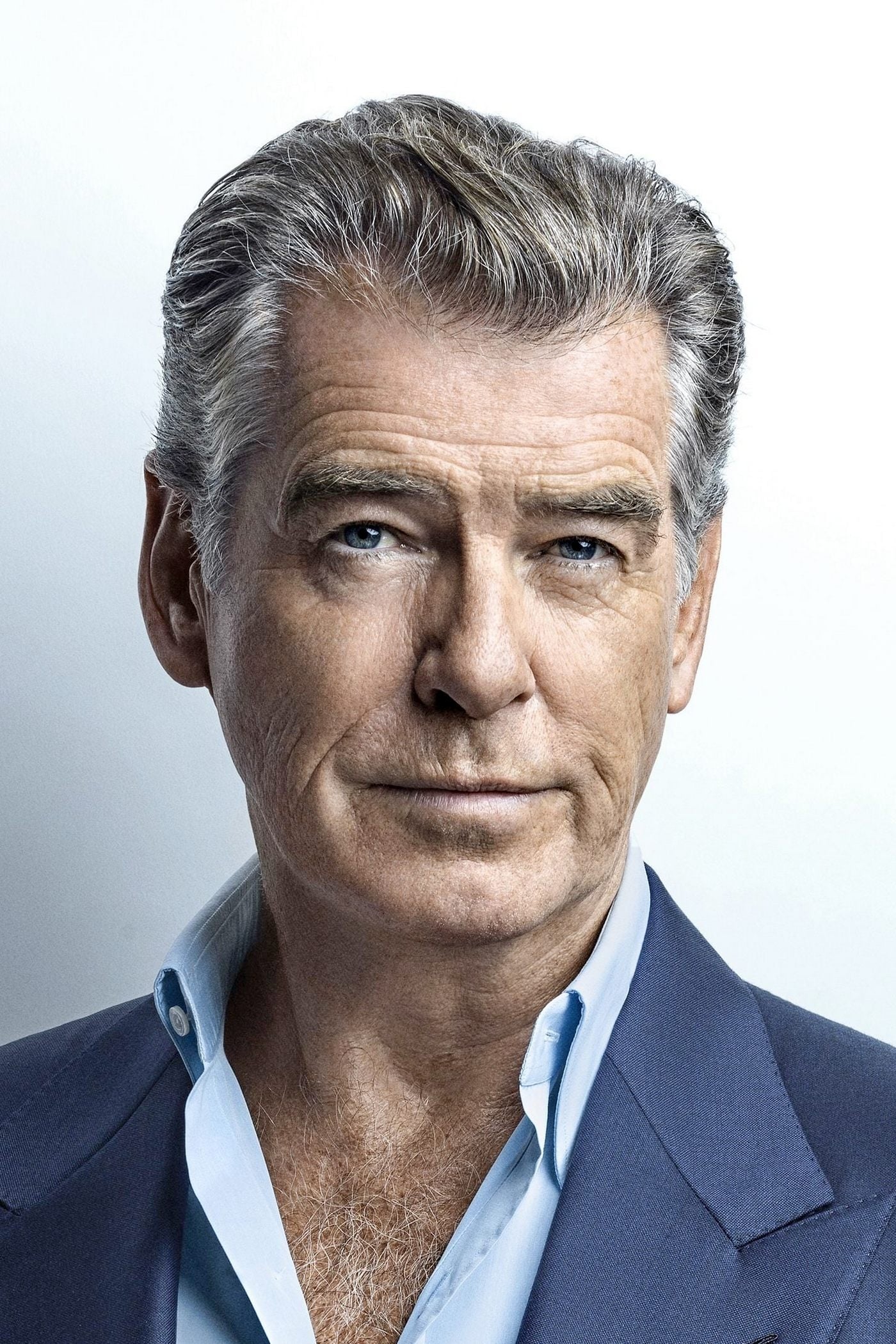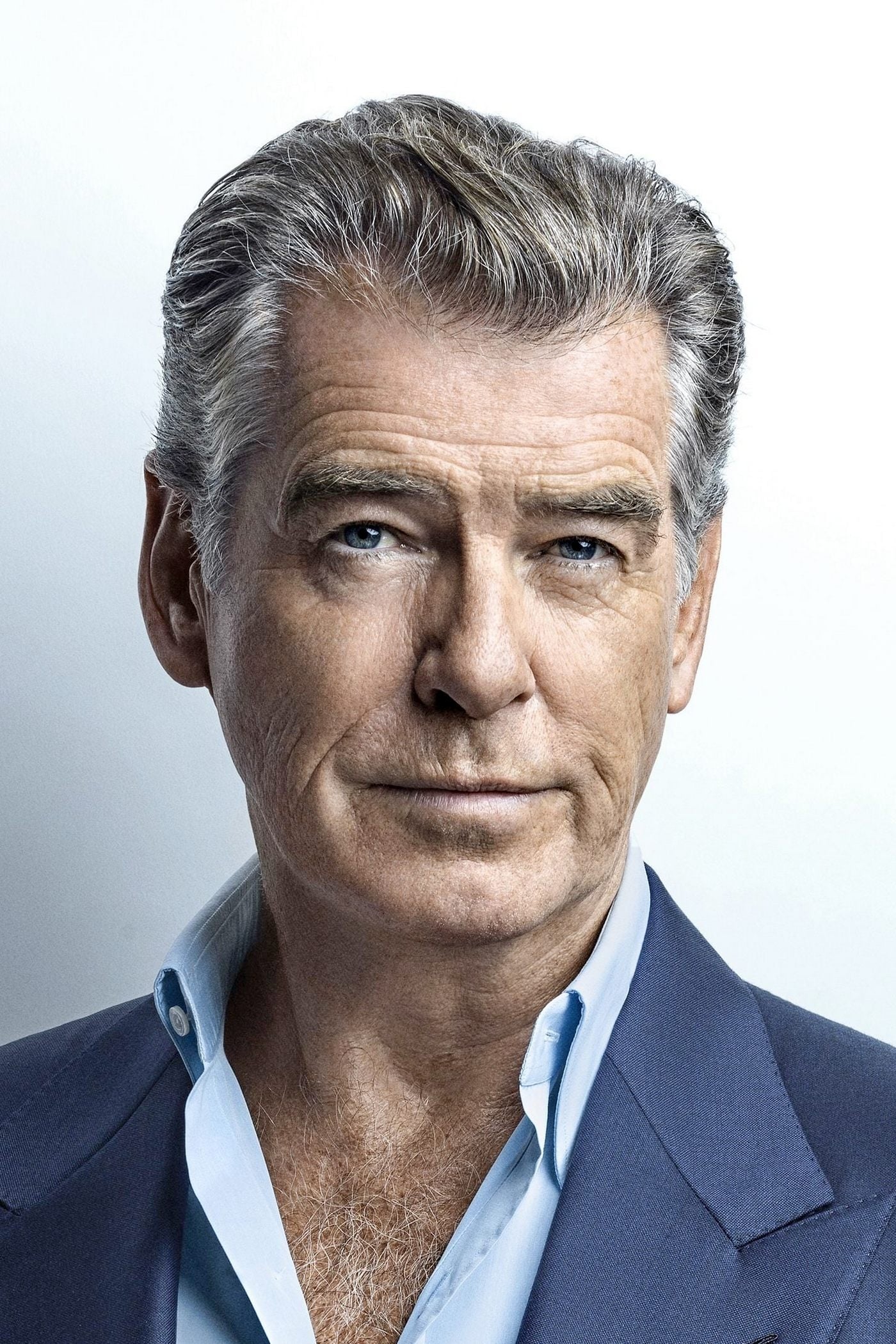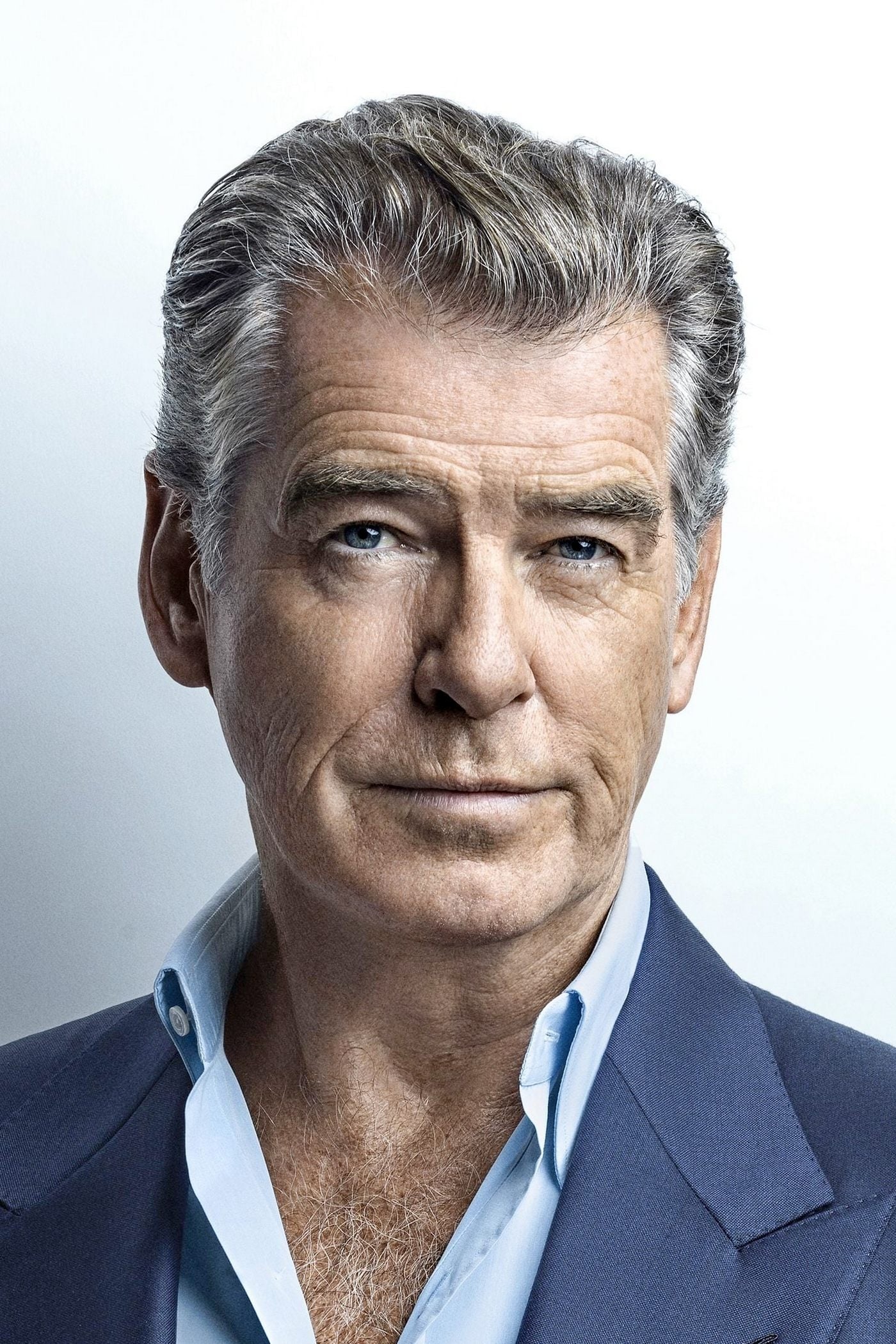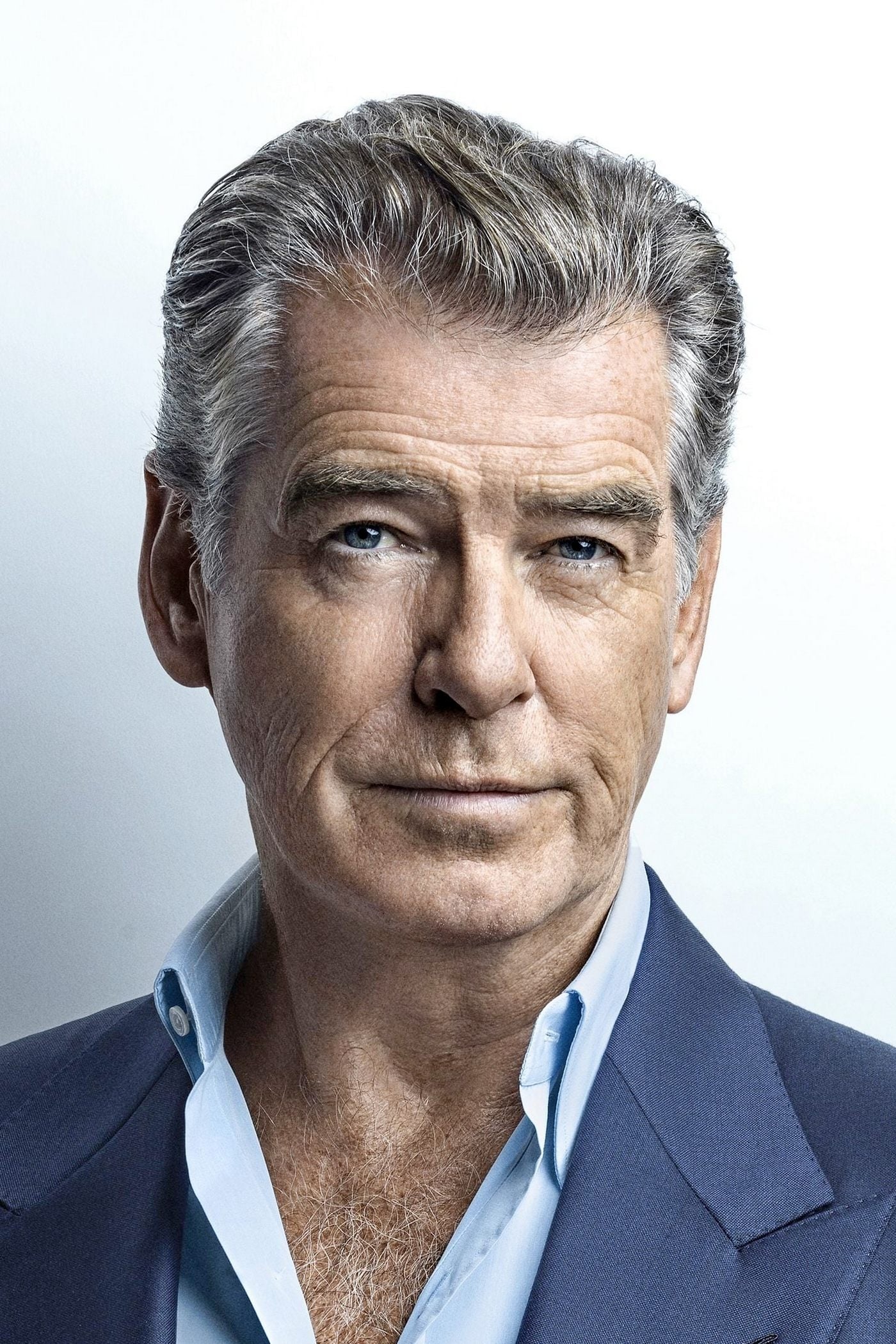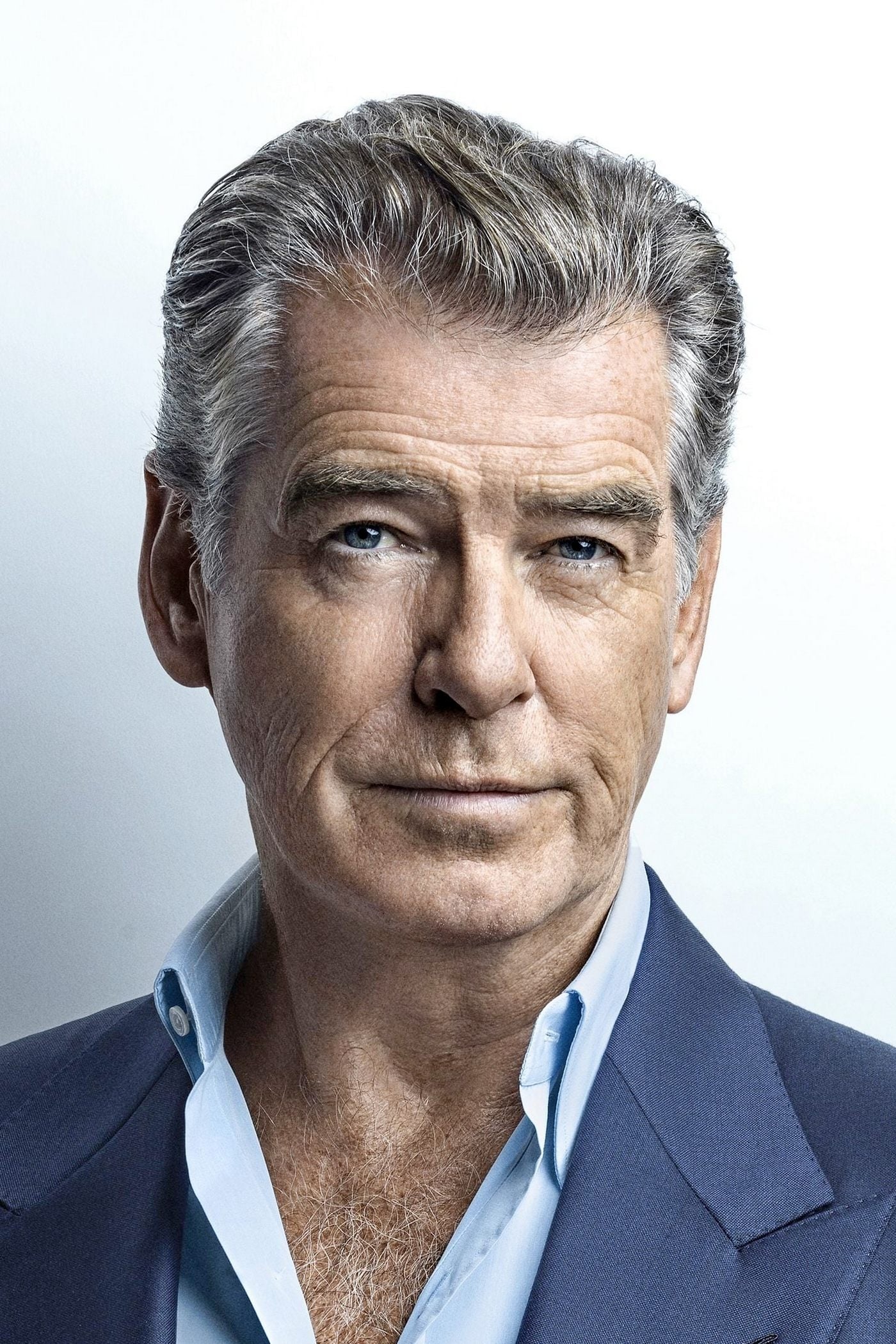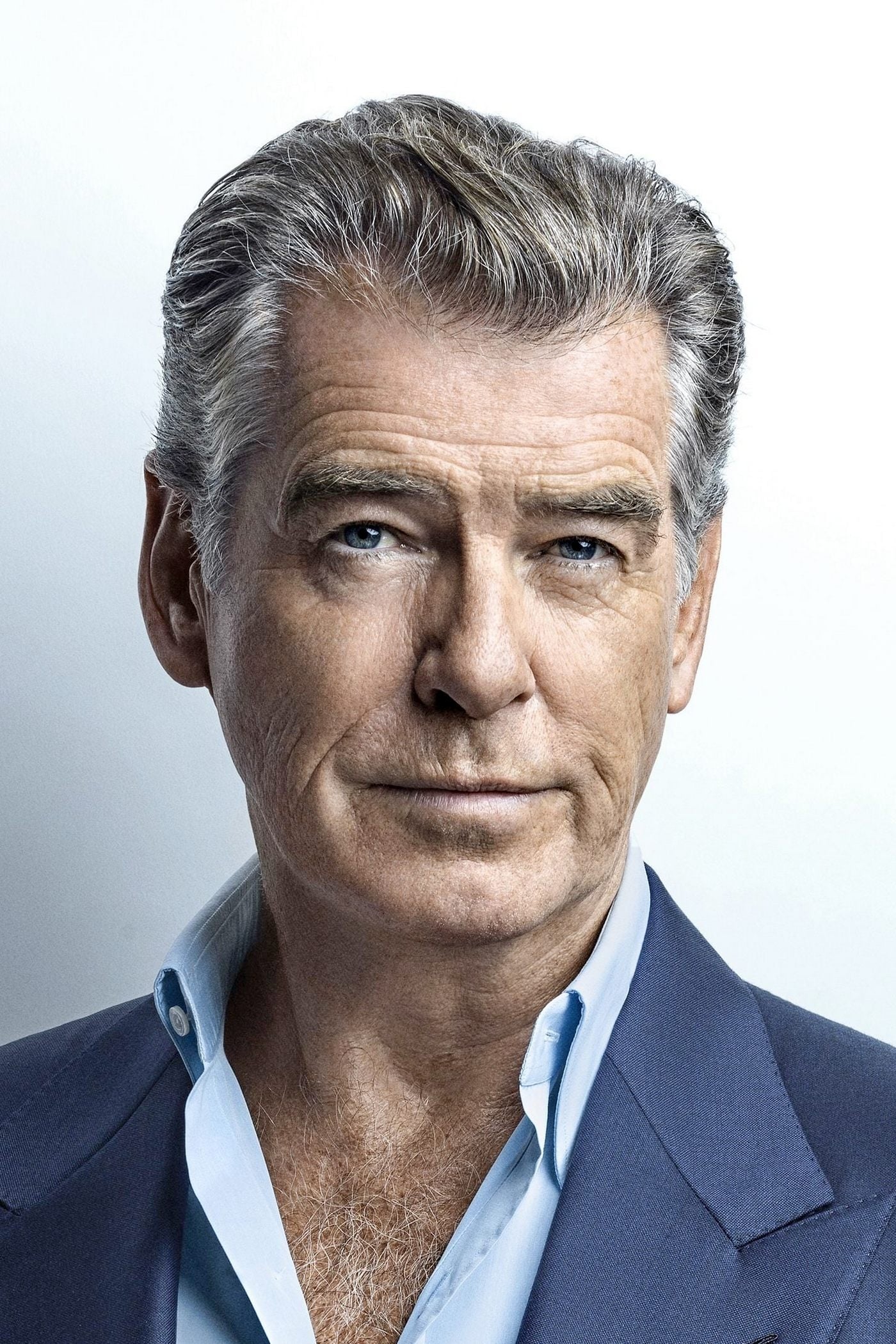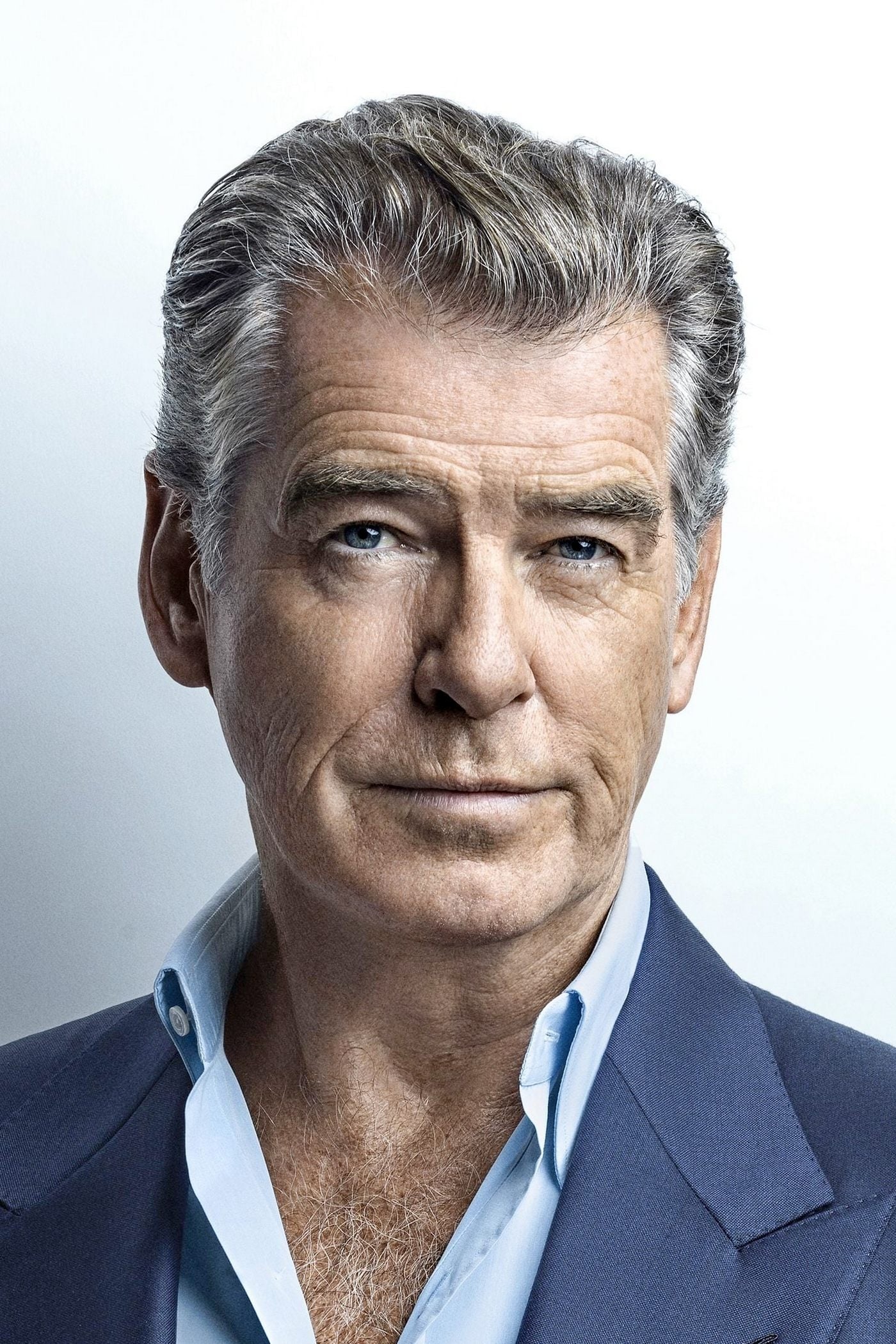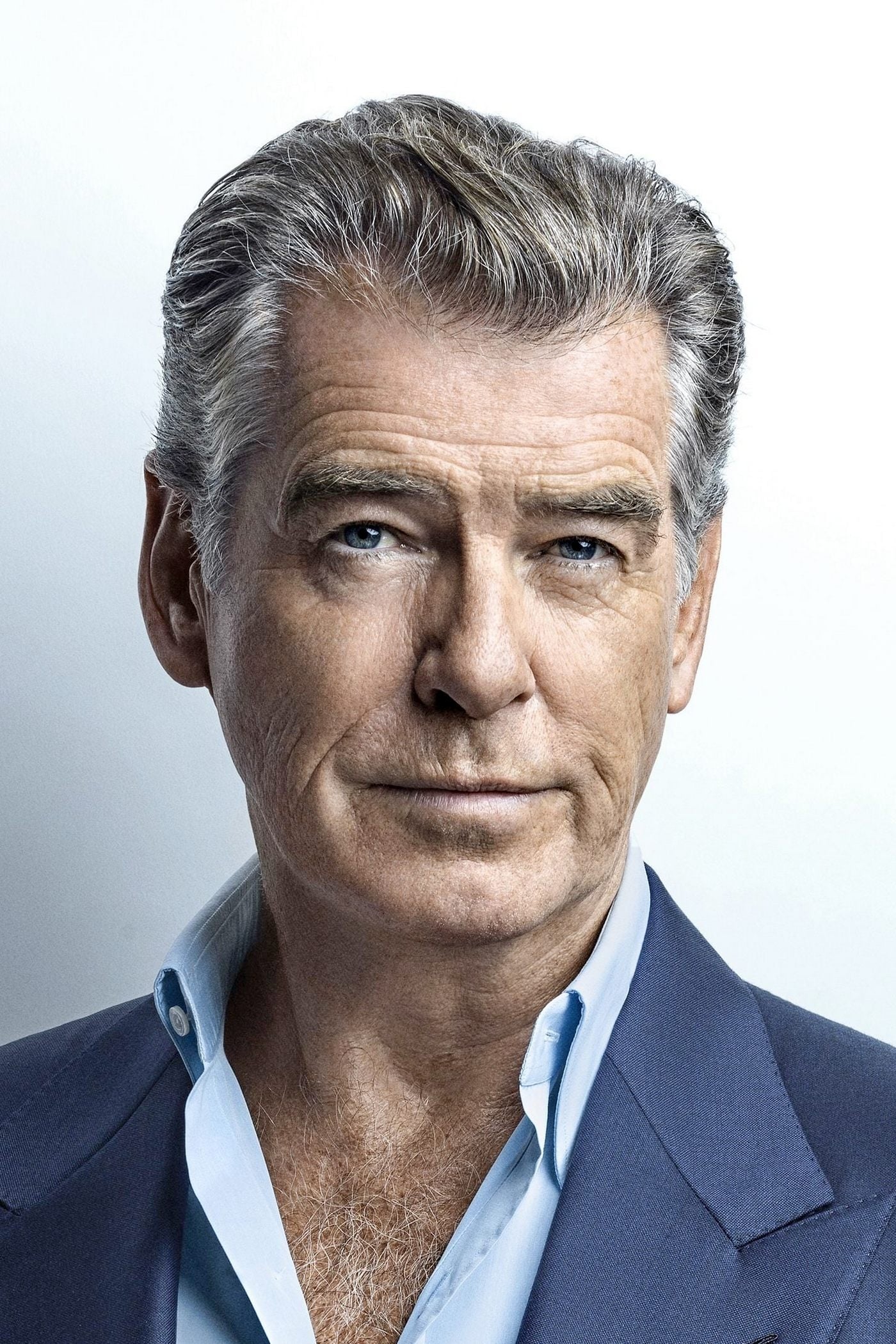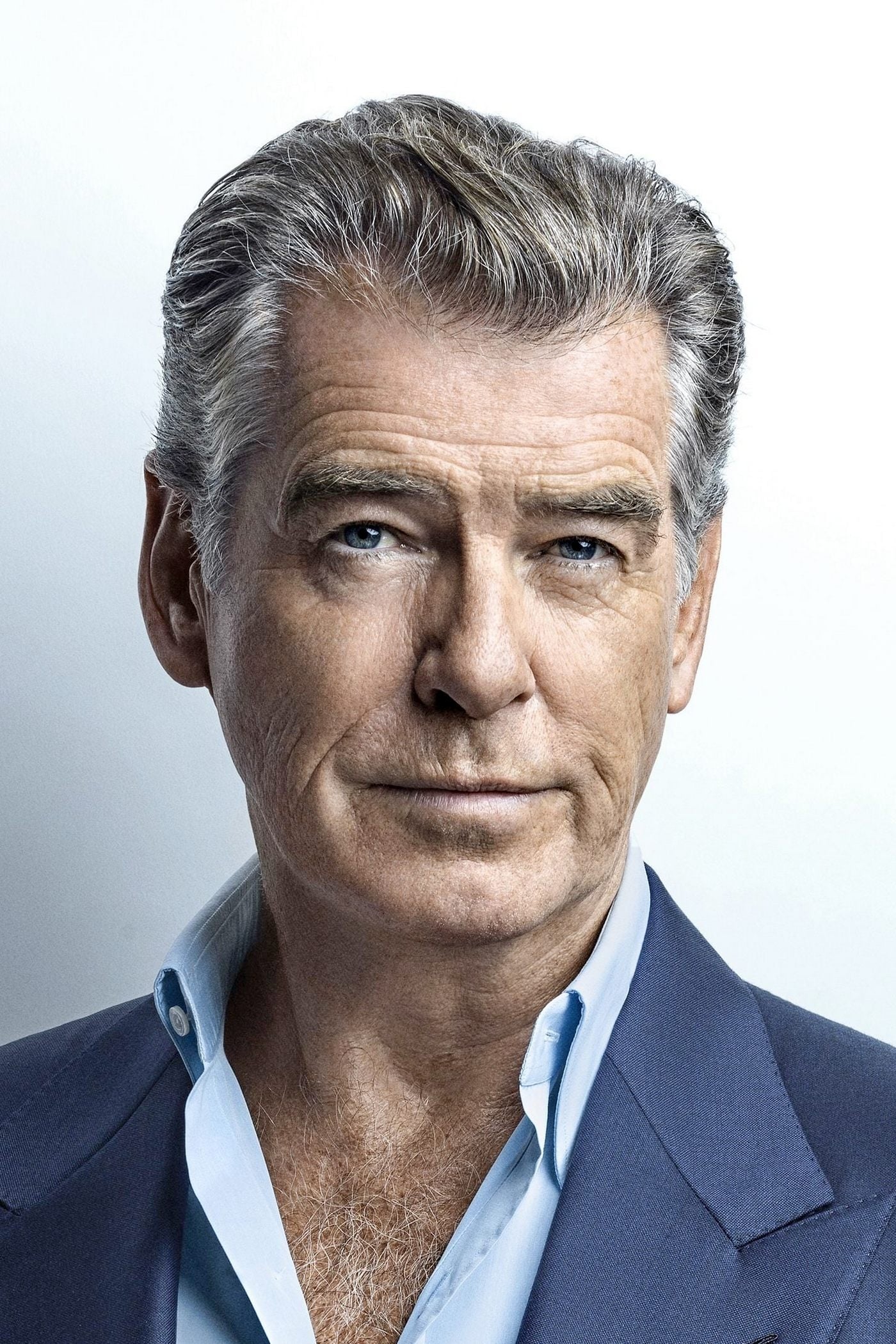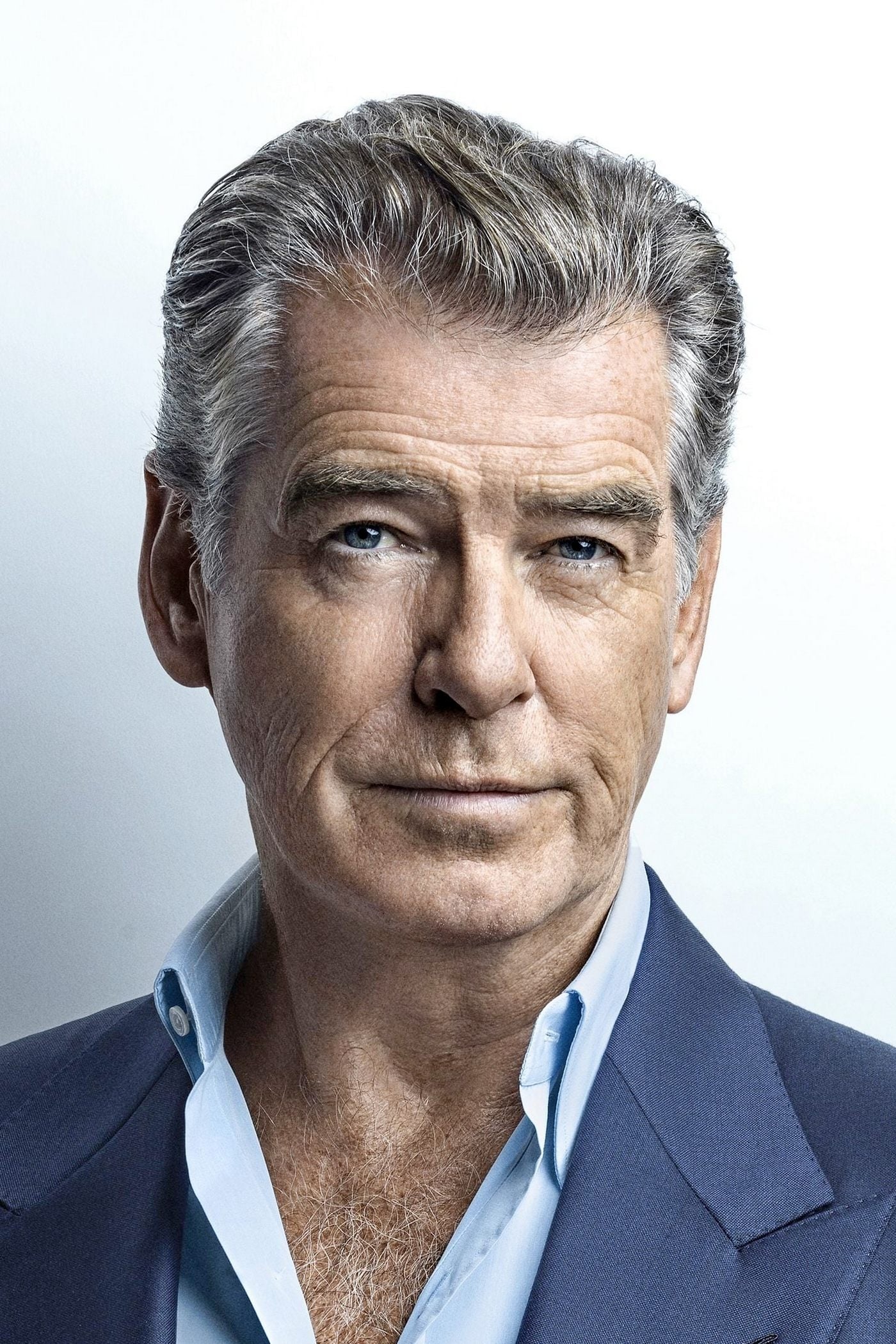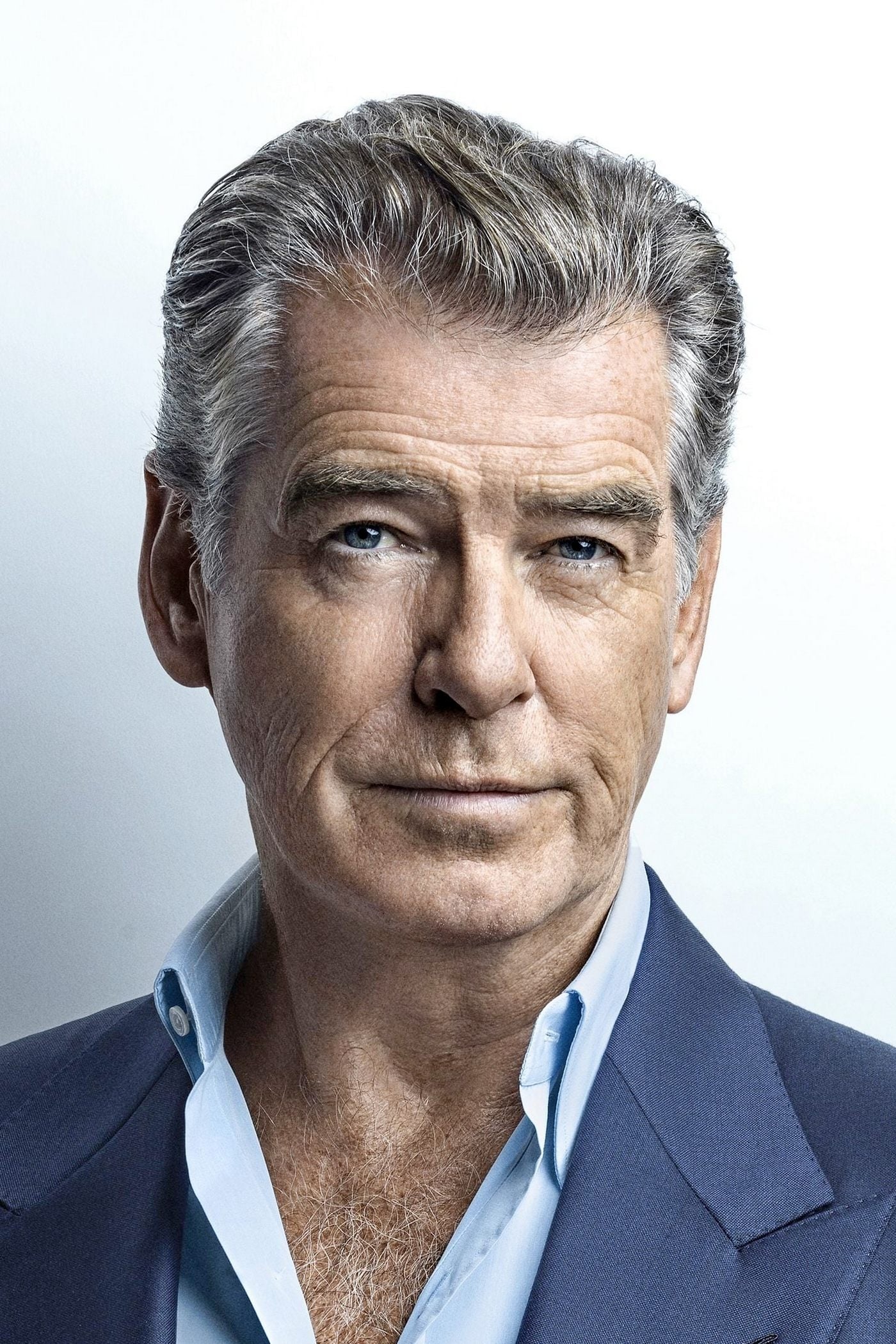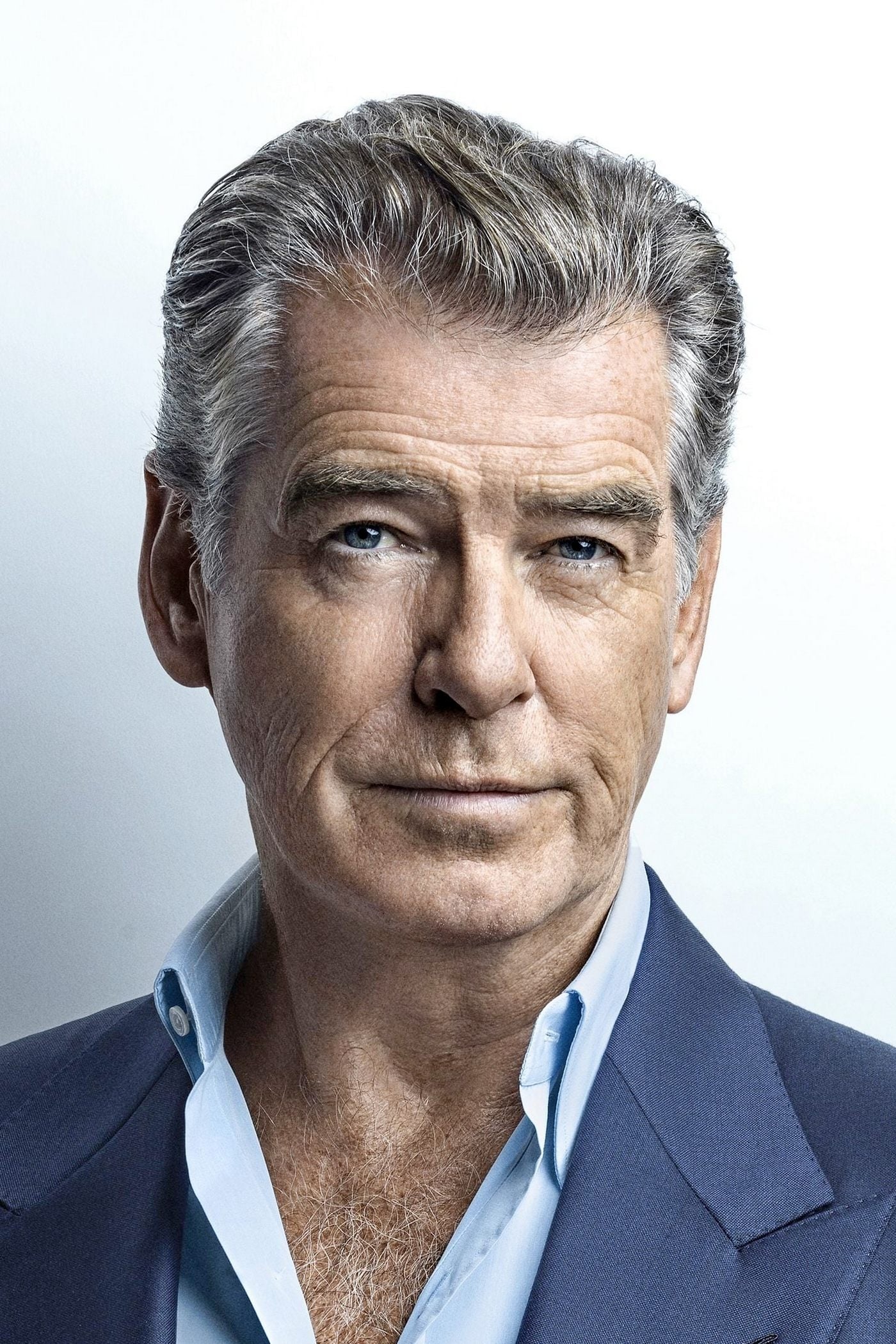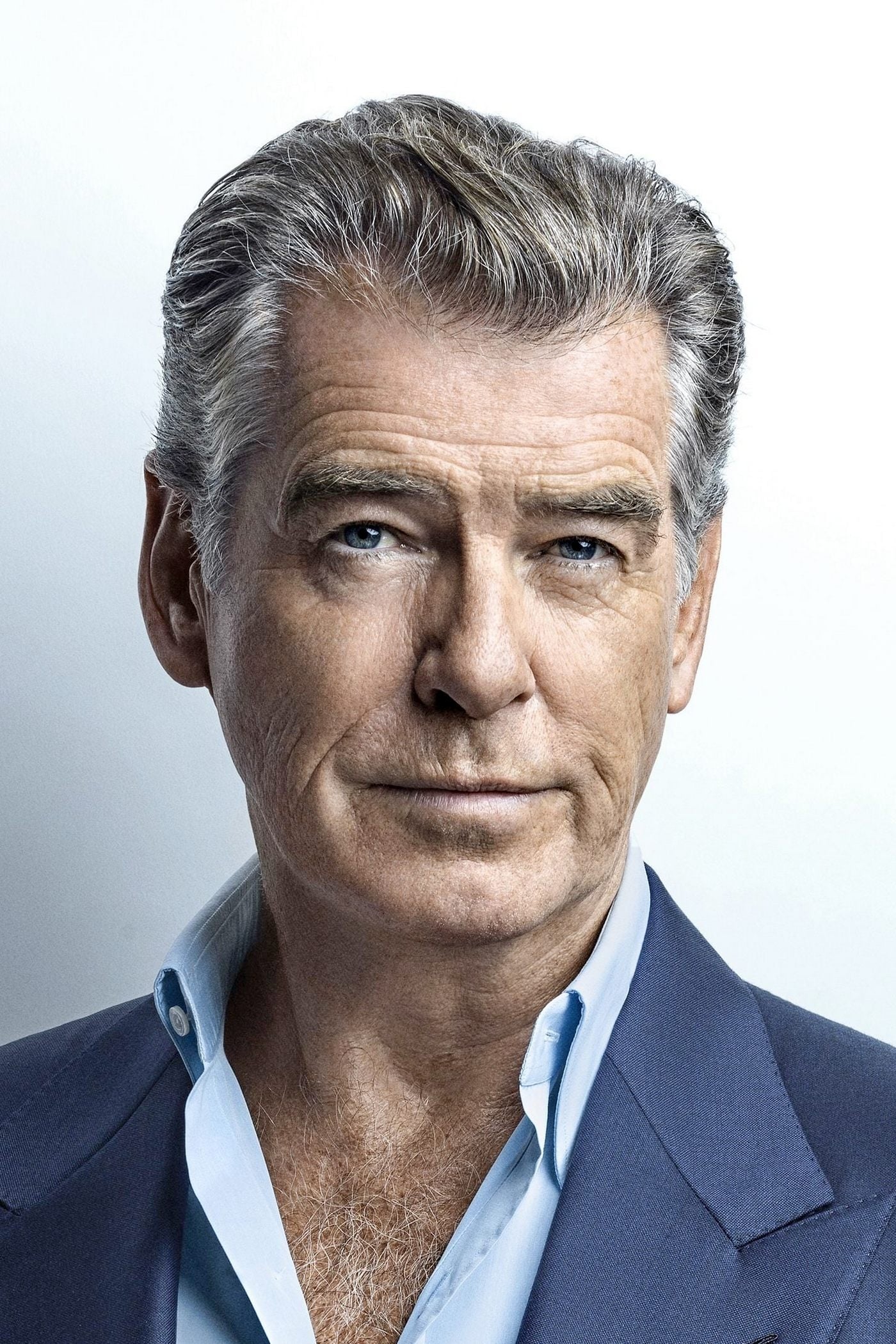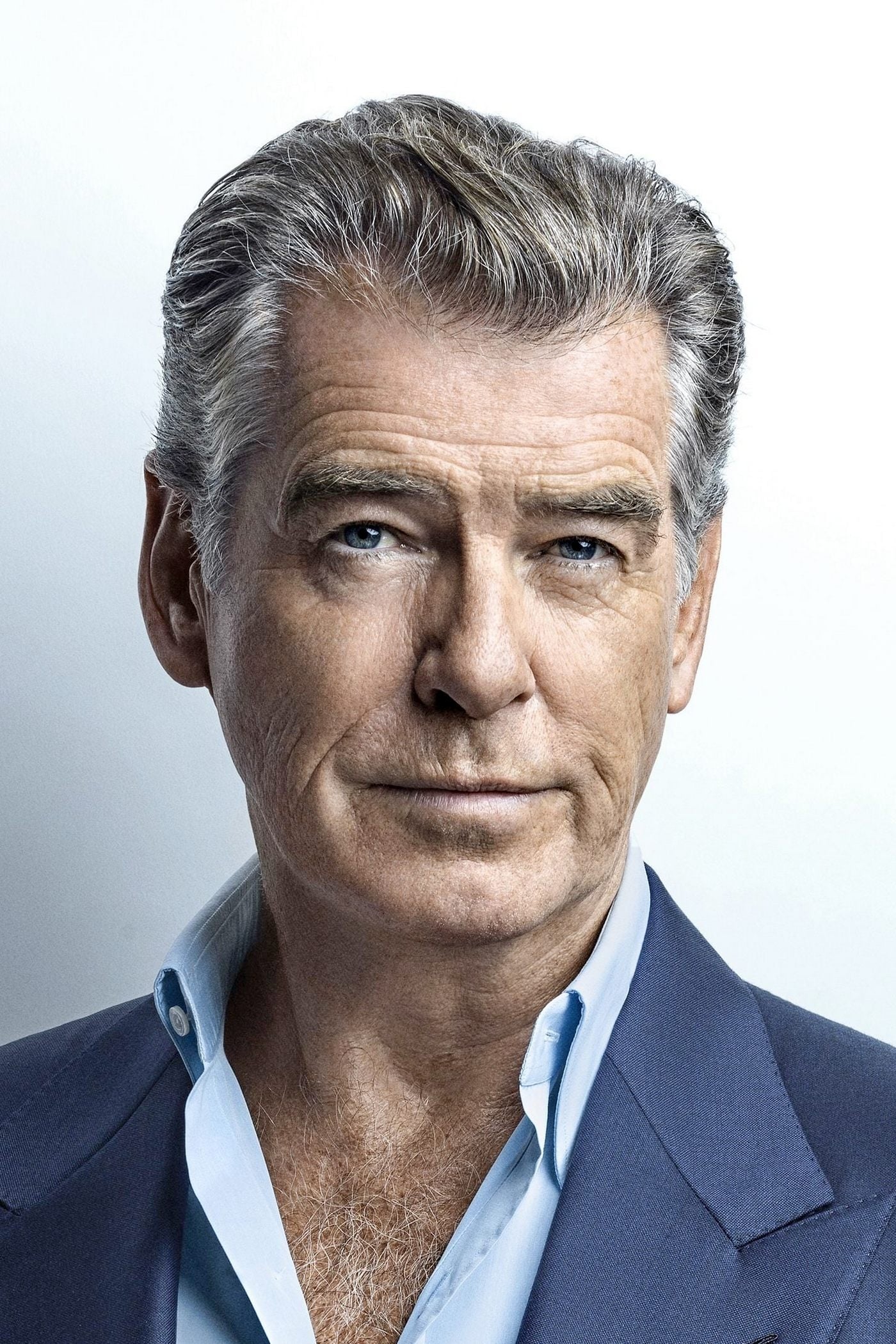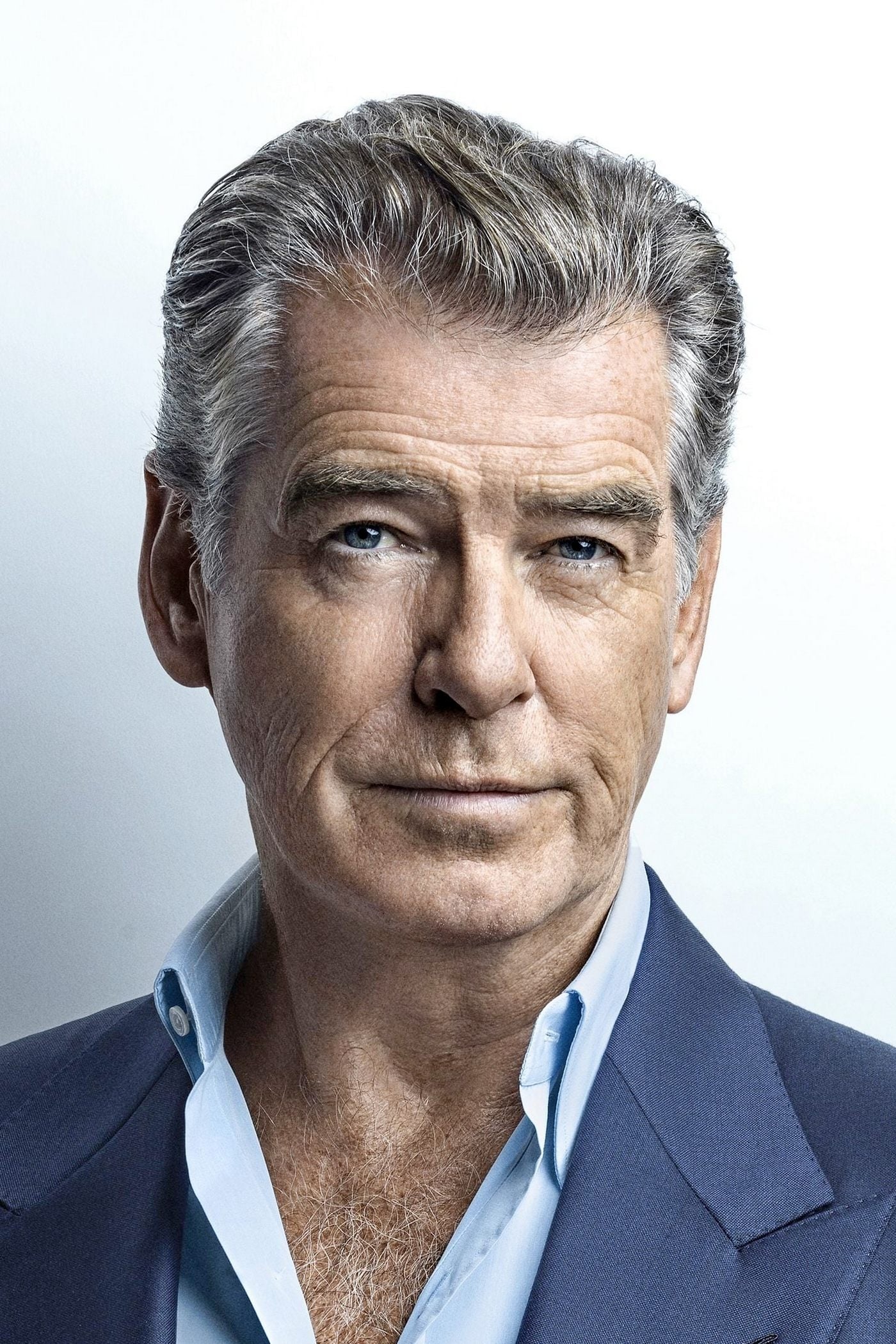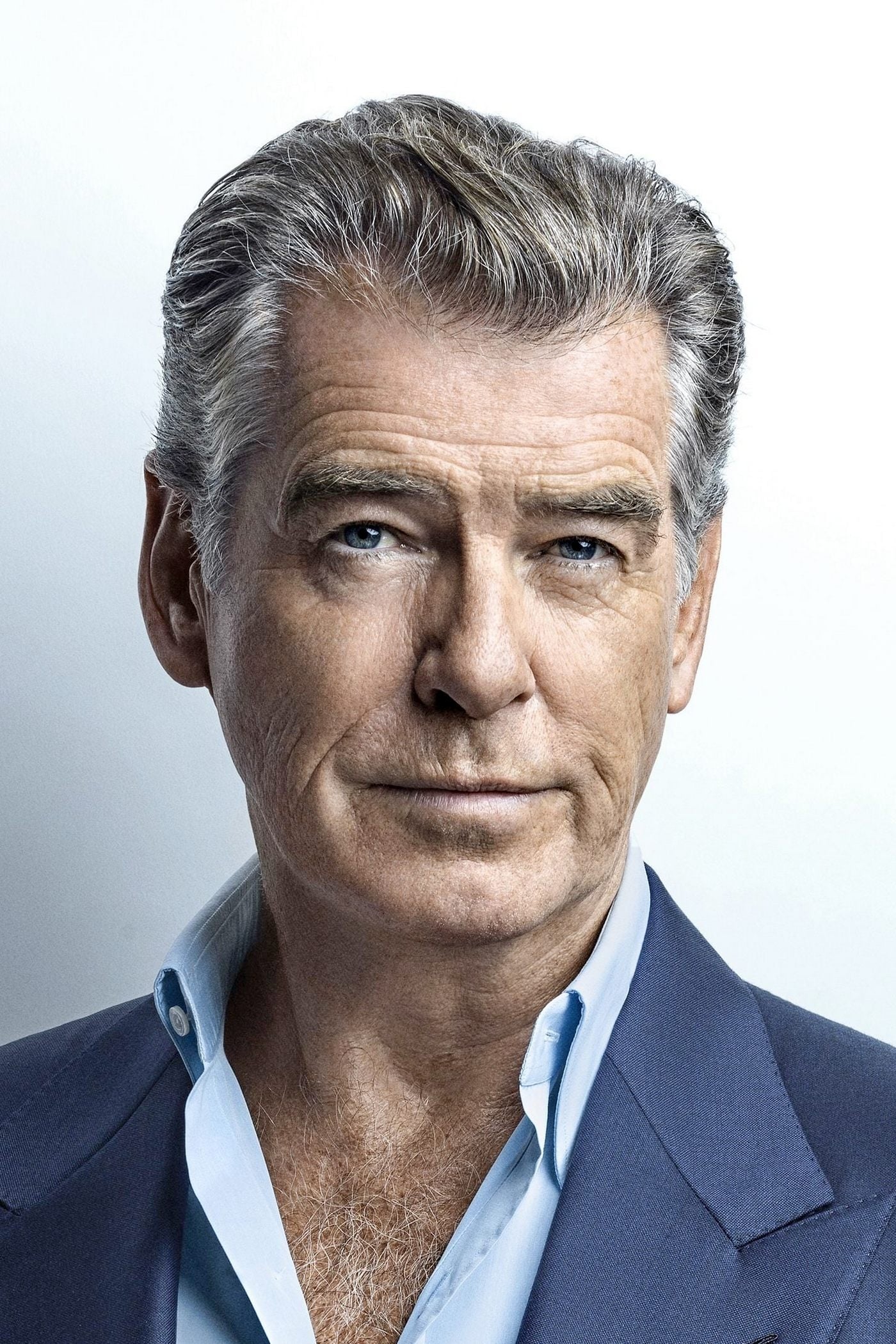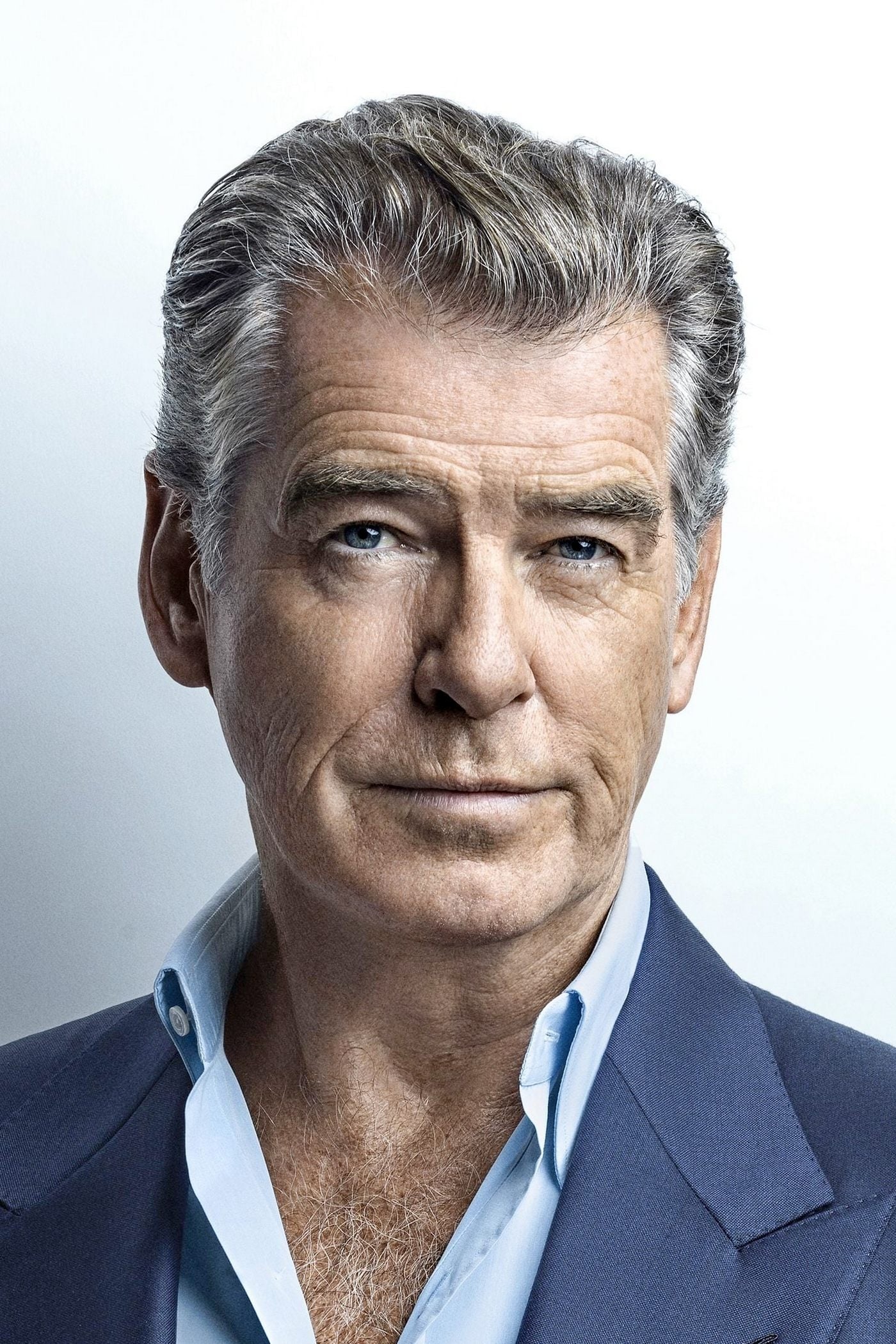 Information
Known for
Acting
Gender
Male
Birthday
1953-05-16 (69 years old)
Birth name
Pierce Brendan Brosnan
Place of birth
Drogheda, Republic of Ireland
Relationships
Cassandra Harris (1980-01-01 - 1991-01-01)
Spouse
Keely Shaye Smith
Children
Paris Brosnan, Charlotte Brosnan, Sean Brosnan, Chris Brosnan
Citizenships
Republic of Ireland, United States of America
Residences
Malibu, United States of America
Also known as
Пірс Броснан, Пирс Броснан, Pierce Brendan Brosnan, Πιρς Μπρένταν Μπρόσναν, Πιρς Μπρόσναν, 皮尔斯·布鲁斯南, 皮尔斯布鲁斯南, 布鲁斯南
Awards
Officer of the Order of the British Empire, star on Hollywood Walk of Fame, Empire Award for Best Actor, European Film Academy Achievement in World Cinema Award, Saturn Award for the Best Actor, Golden Raspberry Award for Worst Supporting Actor

This article uses material from Wikipedia.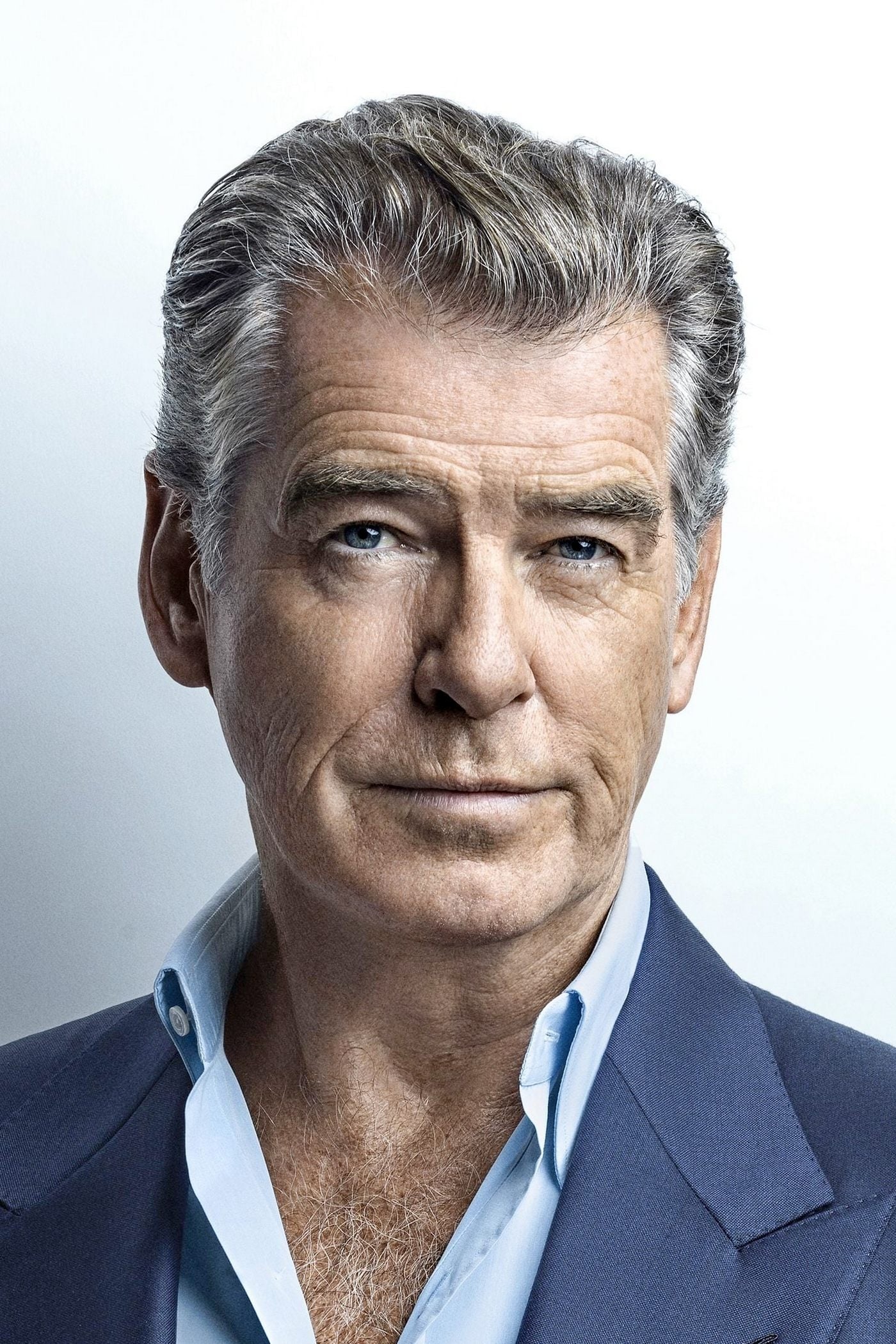 Pierce Brosnan
Check gifts on Amazon
Copyright © MovieFit 2022