Biography
Helena Bonham Carter (born 26 May 1966) is an English actress. Known for her roles in independent films and large-scale blockbusters, she is the recipient of such accolades as a British Academy Film Award, two Screen Actors Guild Awards, and nominations for two Academy Awards, nine Golden Globes, four Primetime Emmy Awards and three British Academy Television Awards.Bonham Carter began her film career playing Lucy Honeychurch in A Room with a View (1985) and the title character in Lady Jane (1986). Her early period roles saw her typecast as a virginal "English rose", a label she was uncomfortable with. She is best known for her eccentric fashion, dark aesthetic, and for often playing quirky women. For her role as Kate Croy in The Wings of the Dove (1997), Bonham Carter received a nomination for the Academy Award for Best Actress, and for her portrayal of Queen Elizabeth The Queen Mother in The King's Speech (2010), she won the BAFTA Award for Best Actress in a Supporting Role, and was nominated for the Academy Award for Best Supporting Actress. Her other films include Hamlet (1990), Howards End (1992), Mary Shelley's Frankenstein (1994), Mighty Aphrodite (1995), Fight Club (1999), Wallace & Gromit: The Curse of the Were-Rabbit (2005), Harry Potter series (2007–11) as Bellatrix Lestrange, Great Expectations (2012) as Miss Havisham, Les Misérables (2012), Cinderella (2015), Ocean's 8 (2018) and Enola Holmes (2020). Her collaborations with director Tim Burton include Big Fish (2003), Corpse Bride (2005), Charlie and the Chocolate Factory (2005), Sweeney Todd: The Demon Barber of Fleet Street (2007) as Mrs. Lovett, Alice in Wonderland (2010) as the Red Queen, and Dark Shadows (2012). For her role as children's author Enid Blyton in the BBC Four biographical film Enid (2009), she won the 2010 International Emmy Award for Best Actress and was nominated for the British Academy Television Award for Best Actress. Her other television films include Fatal Deception: Mrs. Lee Harvey Oswald (1993), Live from Baghdad (2002), Toast (2010), and Burton & Taylor (2013). Beginning in 2019, she portrayed Princess Margaret on seasons three and four of The Crown.Bonham Carter was made a CBE in the 2012 New Year Honours list for services to drama, and Prime Minister David Cameron announced that she had been appointed to Britain's new national Holocaust Commission in January 2014.
Personal Life
In August 2008, four of Bonham Carter's relatives were killed in a safari bus crash in South Africa, and she was given indefinite leave from filming Terminator Salvation, returning later to complete filming.In early October 2008, it was reported that Bonham Carter had become a patron of the charity Action Duchenne, the national charity established to support parents and sufferers of Duchenne muscular dystrophy.In August 2014, Bonham Carter was one of 200 public figures who were signatories to a letter to The Guardian opposing Scottish independence in the run-up to September's referendum on that issue. In 2016, Bonham Carter said she was keen on the UK remaining in the European Union in regard to the referendum on that issue.
Early Life
Bonham Carter was born in Islington, London. Her father, Raymond Bonham Carter, who came from a prominent British political family, was a merchant banker and served as the alternative British director representing the Bank of England at the International Monetary Fund in Washington, D.C., during the 1960s. Her mother, Elena (née Propper de Callejón), is a psychotherapist who is of Spanish and mostly Jewish background, and whose own parents were diplomat Eduardo Propper de Callejón from Spain and painter Baroness Hélène Fould-Springer. Bonham Carter's paternal grandmother was politician and feminist Violet Bonham Carter, daughter of H. H. Asquith, the Prime Minister of the United Kingdom during the first half of the First World War.Bonham Carter is the youngest of three children, with two brothers, Edward and Thomas. They were brought up in Golders Green and she was educated at South Hampstead High School, and completed her A-levels at Westminster School. Bonham Carter was denied admission to King's College, Cambridge, because the college officials were afraid that she would leave during the course to pursue her acting career.When Bonham Carter was five, her mother had a serious nervous breakdown, which took her three years to recover from. Soon afterwards, her mother's experience in therapy led her to become a psychotherapist herself—Bonham Carter has since paid her to read her scripts and deliver opinions on the characters' psychological motivations. Five years after her mother's recovery, her father was diagnosed with acoustic neuroma. He suffered complications during an operation to remove the tumour which led to a stroke leaving him half-paralysed and using a wheelchair. With her brothers at college, Bonham Carter was left to help her mother cope. She later studied her father's movements and mannerisms for her role in The Theory of Flight. He died in January 2004.
Filmography
Gallery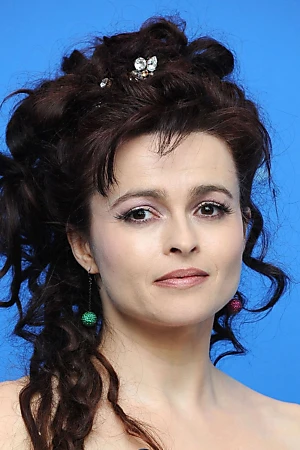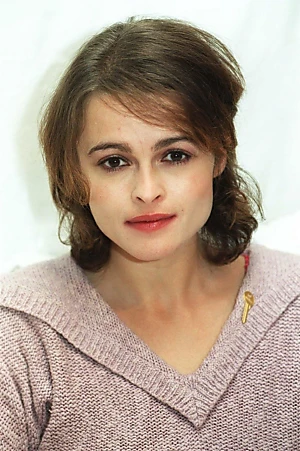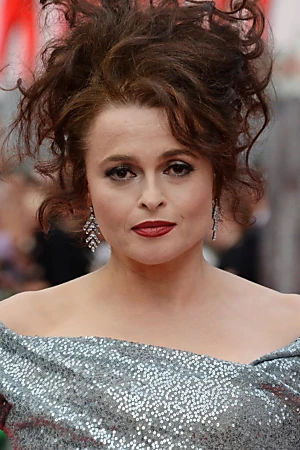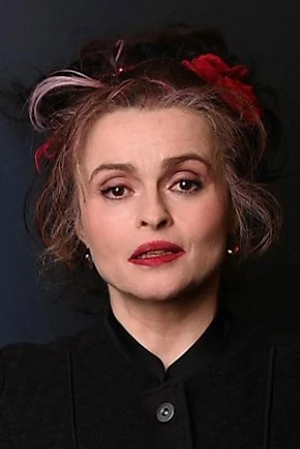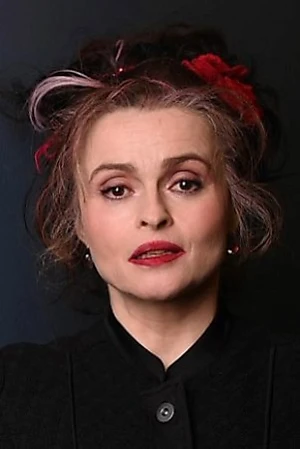 Information
Birthday
1966-05-26 (55 years old)
Known for
Acting
Also known as
Helena Bonham-Carter, 헬레나 본햄 카터, Хелена Бонем Картер
Father
Raymond Bonham Carter
Mother
Elena Propper de Callejon
Children
Nell Burton, Billy Burton
Siblings
Edward Bonham Carter
Relationships
Tim Burton (2001-01-01 - 2014-01-01)
Gender
Female
Place of birth
Islington, United Kingdom
Religion
Judaism
Residences
Hampstead, United Kingdom
Citizenships
United Kingdom
Awards
Commander of the Most Excellent Order of the British Empire, Commander of the Order of the British Empire, Genie Awards, Britannia Awards, Screen Actors Guild Award, Satellite Award
Height