Biography
Henry Albert Azaria ( ə-ZAIR-ee-ə; born April 25, 1964) is an American actor, comedian and producer. He is known for voicing many characters in the animated sitcom The Simpsons (1989–present), most notably Moe Szyslak, Chief Wiggum, Comic Book Guy, Snake Jailbird, and formerly Apu Nahasapeemapetilon, Lou, Carl Carlson, and Bumblebee Man, among others. He joined the show with little voice acting experience, but became a regular in its second season, with many of his performances on the show being based on famous actors and characters. For his work, he has won six Emmy Awards and a Screen Actors Guild Award.Azaria is also known for his live-action roles in feature films such as The Birdcage (1996), Godzilla (1998), Mystery Men (1999), America's Sweethearts (2001), Shattered Glass (2003), Along Came Polly (2004), Run Fatboy Run (2007), Night at the Museum: Battle of the Smithsonian (2009), Night at the Museum: Kahmunrah Rises Again (2021), The Smurfs (2011), and The Smurfs 2 (2013). He starred as the title character in Brockmire (2017–2020) and had recurring roles on the television series Mad About You and Friends, as the title character in the drama series Huff (2004–2006), and appeared in the popular stage musical Spamalot, for which he received a nomination for the Tony Award for Best Actor in a Musical. Originally known as a comedic actor, he has also taken on more dramatic roles, including in Tuesdays With Morrie (1999) and Uprising (2001).
Personal Life
In the early 1990s, Azaria was in a relationship with actress Julie Warner. His relationship with actress Helen Hunt began in 1994; they married in a traditional Jewish ceremony at the couple's home in Southern California on July 17, 1999. The two had appeared together in Mad About You and the Simpsons episode "Dumbbell Indemnity". After a year of marriage, Azaria moved out of the couple's home, and Hunt filed for divorce after a six-month separation, citing irreconcilable differences. The divorce was finalized on December 18, 2000.Azaria began dating former actress Katie Wright in 2007, and the two married later that year. They have a son named Hal (born 2009). The family has one dog, Truman, and two rescue cats, Mookie and Wilson. In 2013, the family began renting a home on 80th Street in Manhattan, with plans to make a final decision on where to live in two years. They previously lived in a four-bedroom house in Pacific Palisades, which Azaria bought from his Simpsons co-star Dan Castellaneta in 2011. Several weeks earlier, Azaria had sold his home in Bel Air. Azaria previously owned the fifth-floor co-op loft on Mercer Street in Manhattan's Soho neighborhood, which he bought from photographer Cindy Sherman in 2005, before selling it in 2013.Azaria is the godfather of Oliver Platt's son, George. He is also a regular poker player, appearing twice on Celebrity Poker Showdown and competing at other events, finishing a few places short of the bubble in the main event of the 2010 World Series of Poker. Azaria is a supporter of the Democratic Party. He enjoys the music of Elvis Costello, and has stated that he would have been a therapist if he were not an actor. He considers The Godfather Trilogy to be what inspired him to become an actor, and counts Peter Sellers and Walt Frazier as his heroes. Azaria co-founded the educational support charity, "Determined to Succeed".On May 22, 2016, he was awarded the Honorary degree of Doctor of Humane Letters (DHL) from Tufts University.
Early Life
Henry Albert Azaria was born in the Queens borough of New York City on April 25, 1964, the son of Ruth Altcheck and Albert Azaria. His grandparents on both sides were Sephardic Jews from Thessaloniki. His family spoke Ladino, also known as Judaeo-Spanish, which he described as "a strange, antiquated Spanish dialect written in Hebrew characters". Azaria's father ran several dress-manufacturing businesses while his mother raised him and his two older sisters, Stephanie and Elise. Before marrying his father, Azaria's mother had been a publicist for Columbia Pictures, promoting films in Latin American countries as she was fluent in both English and Spanish. During his childhood, Azaria would often "memorize and mimic" the scripts of films, shows, and stand-up comedy routines he enjoyed. He attended Camp Towanda in Honesdale, Pennsylvania, and now visits annually as a judge for the camp's Olympics.Azaria attended The Kew-Forest School in Queens' Forest Hills neighborhood. He decided to become an actor after performing in a school play at the age of 16, becoming "obsessed with acting" at the expense of his academic studies. Both of his parents loved all forms of show business, which further spurred him to become an actor. He studied drama at Tufts University from 1981 to 1985, where he met and befriended actor Oliver Platt and noted that Platt was a "better actor" than he was and inspired him. Together they starred in various college stage productions, including The Merchant of Venice, before Azaria went to train at the American Academy of Dramatic Arts. Although he did not expect the endeavor to be successful, he decided to become a professional actor so that he would not regret not having tried later in life. His first acting job was an advertisement for Italian television when he was 17 years old. He also worked as a busboy. He originally intended to work predominantly as a theatrical actor, and he and Platt set up a company called Big Theatre, although Harold Pinter's The Dumb Waiter was the only show they ever performed. Azaria decided that television was a better arena and offered more opportunity, and moved to Los Angeles after being offered work with talent agent Harry Gold.
Filmography
Gallery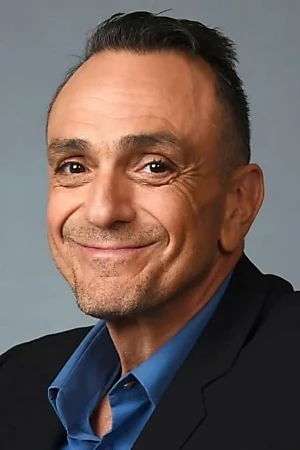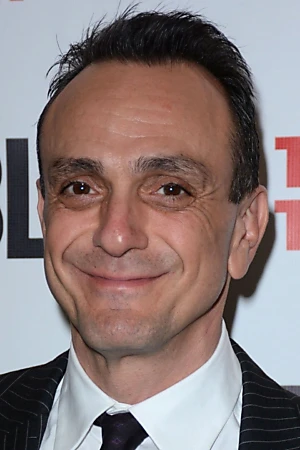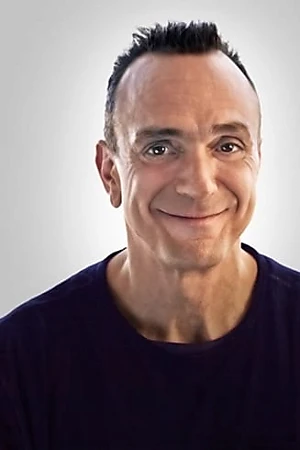 Information
Known for
Acting
Gender
Male
Birthday
1964-04-25 (58 years old)
Birth name
Henry Albert Azaria
Place of birth
Queens, United States of America
Relationships
Helen Hunt (1999-01-01 - 2000-01-01)
Citizenships
United States of America
Residences
New York City, United States of America
Also known as
Hank Tarantula, Hank Nefarious, Scary Connelly, Ernie Boo-Nick, Shanked Azaria, Scare Ya' Hank Azaria, Hockey Mom Azaria, Hellacious Hank Azaria, Hack Azaria, Blood Bank Azaria, Angst Azaria, Henry Albert Azaria
Awards
Primetime Emmy Award, Primetime Emmy Award for Outstanding Supporting Actor in a Miniseries or a Movie, Annie Award, Theatre World Award, Primetime Emmy Award for Outstanding Character Voice-Over Performance, Primetime Emmy Award for Outstanding Guest Actor in a Drama Series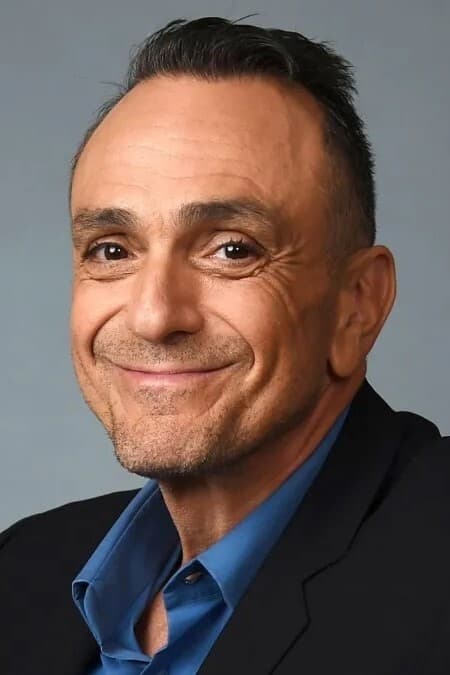 Hank Azaria
Check gifts on Amazon