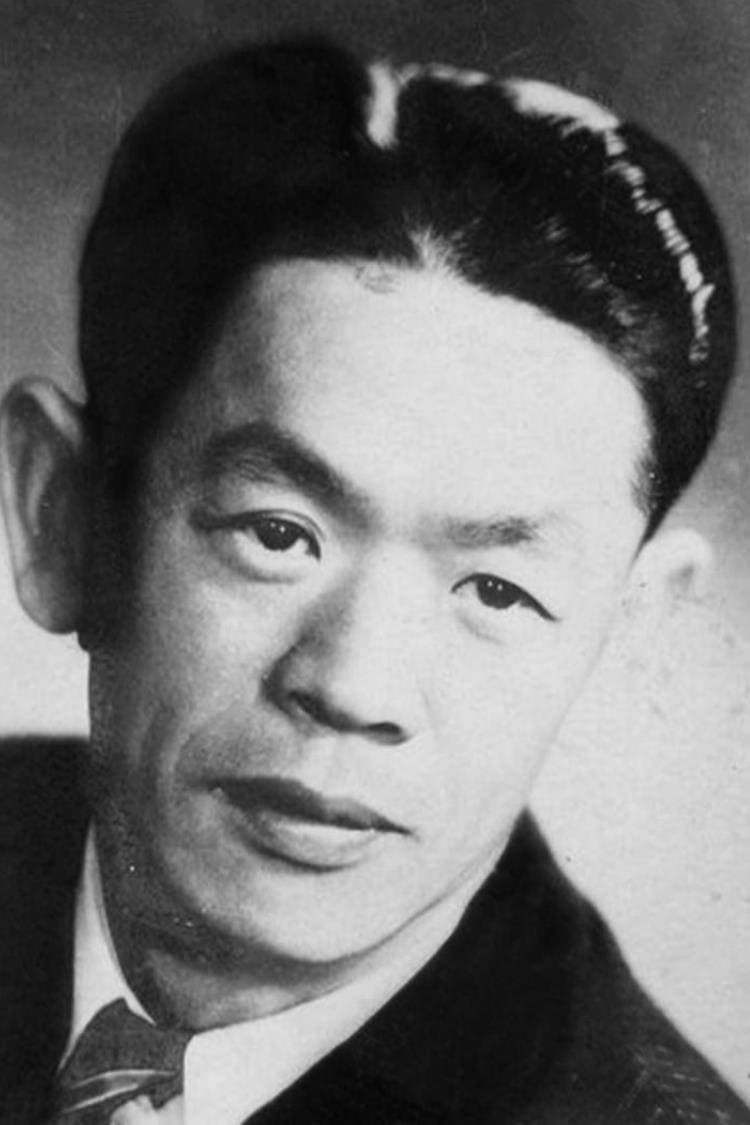 Biography
Han Langen (Chinese, Pinyin Hán Lán-gēn; born 29 March 1909 in Shanghai; died 27 January 1982) was a Chinese actor and film director. During his 30-year film career he became particularly famous for his comical roles and got the nickname Skinny Monkey. He is one of the most striking faces of early Chinese film and played in at least 100 films. Han comes from a poor family from Shanghai. He broke out of school at the age of 15. In 1926 he began his film career in the Martial Arts films that were popular at that time. In 1932 Han went to the film company Lianhua. In the early 1930s he appeared in several social-realistic films with Ruan Lingyu, Jin Yan, Wang Renmai and Li Lili and loosened the serious topic as a side character together with Zhang Zhizhi with a comic note Among the most important films of this time are Tao hua qi xue ji (The Peach Girl, 1931) by Bu Wancang, as well as Ye meigui (Wild Rose, 1932), Xiao Wanyi (Little Toys, 1933), Ti yu huang hou (Queen of Sports, 1934) and Dalu (The Big Road, 1935) by Sun Yu. Han Langen played a leading role in Cai Chusheng's Yu guang qu (Song of the Fishermen, 1934). With Wang Renmai, he represents the pair of twins Xiao Mao and Xiao Hu, who perished in modern times and who must earn his money as a street singer after the small-scale fishing was pushed back by industrial companies. After 1935, Han was usually seen as a comedian couple with the corpulent Yin Xiucen. Because of their appearance they were considered "Laurel & Hardy of the East" Like Stan Laurel, Han was the duo's creative head and sometimes also took over the direction. In her film (The Bachelors, 1937) under the direction of Cai Chusheng, Lan Ping played the female leading role, which later became known as Jiang Qing as Mao Zedong's fourth wife.Even after the occupation of Shanghai by the Japanese, Han remained in the city and appeared in comic roles in Japanese-Chinese films during the Second World War, such as in Noroshi wa Shanghai ni agaru (Signal Fires of Shanghai) in 1944. Until 1952, when private film studios were nationalized in China, he regularly had film appearances. Afterwards, he joined a theater group. He shot one last film with Yin in 1957, but he found no cinema rental because of the anti-right movement in 1957/58.

Ratings
Average 4.02
Based on 1.71 Thousand movie and tv ratings over time
Information
Known for
Acting
Gender
Male
Birthday
1909-03-29
Deathday
1982-01-27 (72 years old)
Place of birth
Shanghai, People's Republic of China
Citizenships
China
Also known as
Lan-gen Han, Laan-Gan Hon, Han Lan-ken, Ланьгэнь Хань, 韓蘭根, 韩兰根, Han Lan-Gen, Han Lan'Gen, Hon Laan-Gan, L. K. Han, Хан Лань-гэнь, Langen Han, Хань Лань-гэнь, Хань Ланьгэнь

This article uses material from Wikipedia.