American Dad!
Situação: Renovada
Temporadas: 20
Episódios: 354
Tempo de execução: 22m
Classificação do Conteúdo: TV-14
63 Avaliações de Usuários
TV

7.4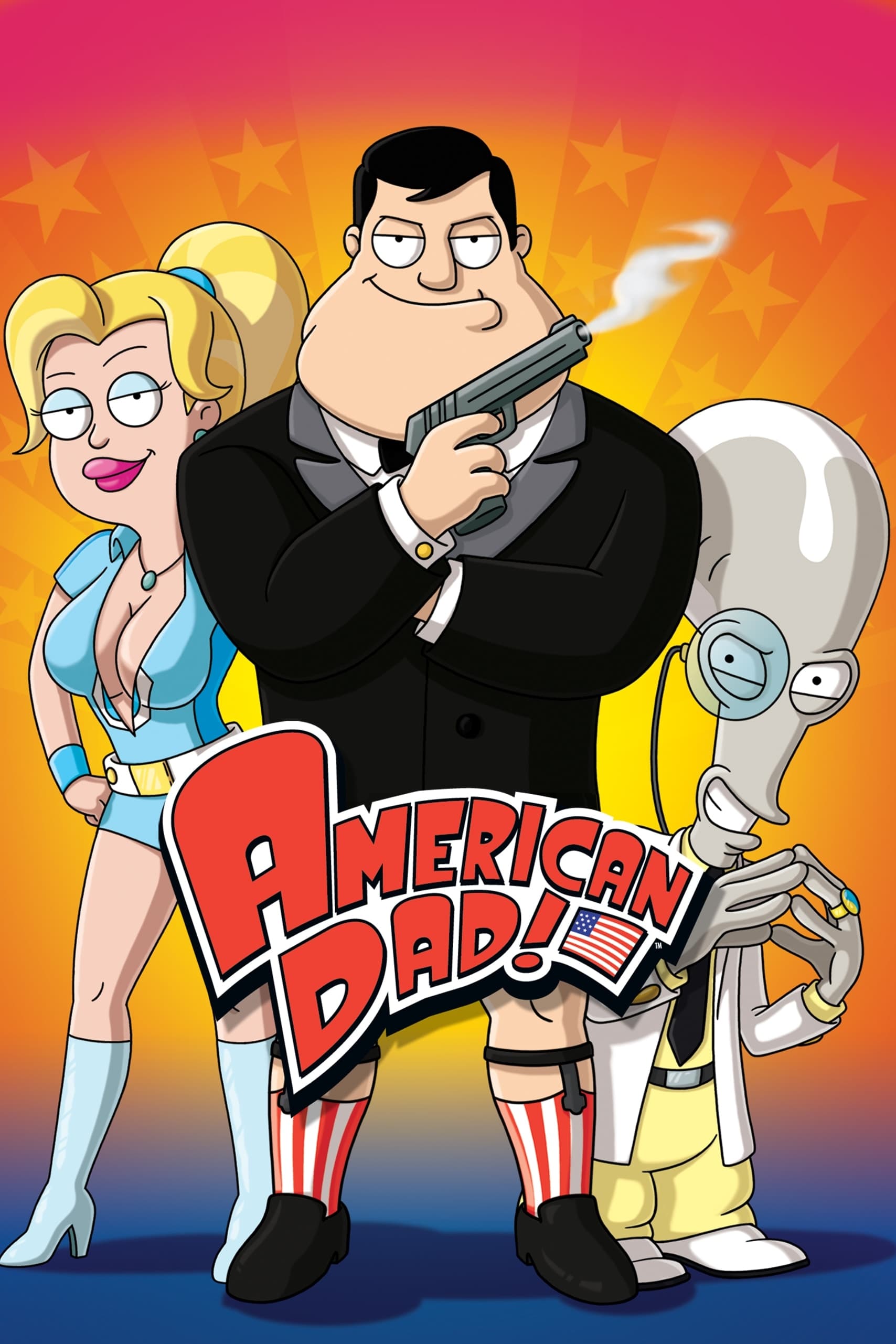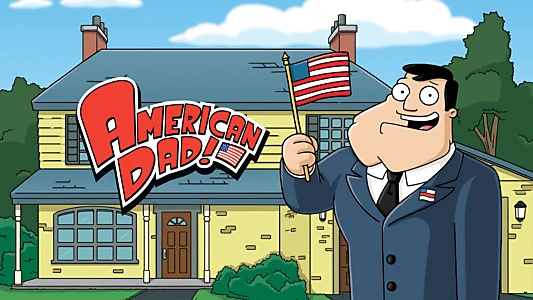 Sinopsis
.
A série se concentra em uma tripulação excêntrica que é a família Smith e seus três companheiros de casa: o pai, marido e sustento Stan Smith; sua melhor meia dona de casa, Francine Smith; sua filha de idade universitária, Hayley Smith; e seu filho de idade secundária, Steve Smith. Fora da família Smith, há três personagens principais adicionais, incluindo o namorado de Hayley tornou-se marido, Jeff Fischer; o homem-em-um-dor-peixe da família animal de estimação, Klaus; e mais notavelmente o alienígena zany da família, Roger, que é "cheio de mascaradas, descaramento, e bizarros.".
Onde Assistir
.

Flat
Atualmente American Dad! está disponível para transmissão online, alugar, comprar ou assistir gratuitamente em: Star Plus
Powered by
Galeria
.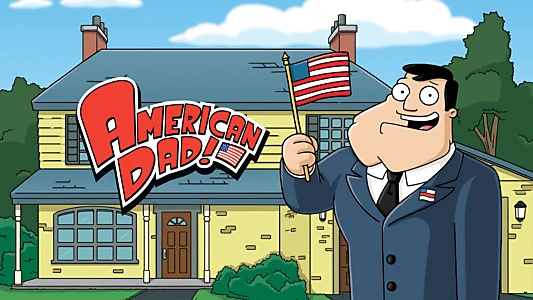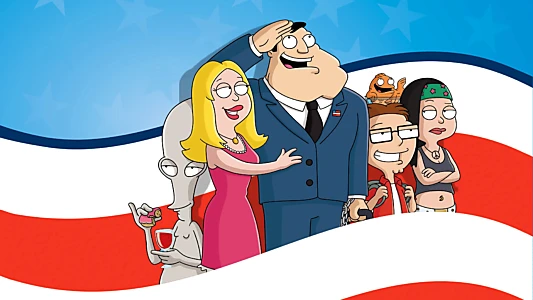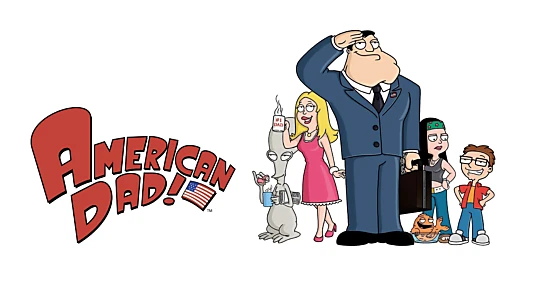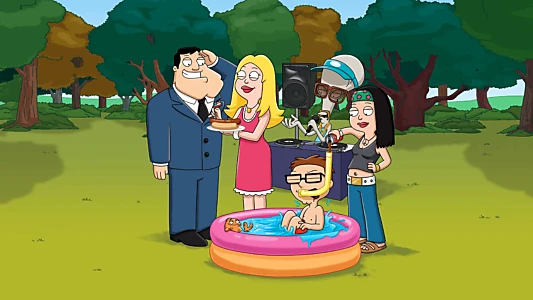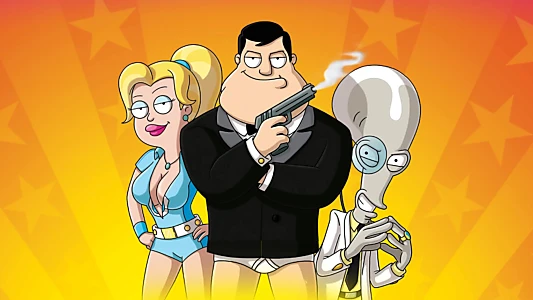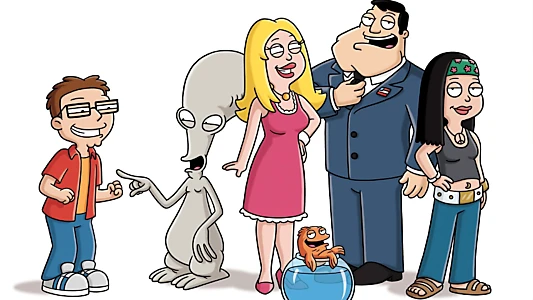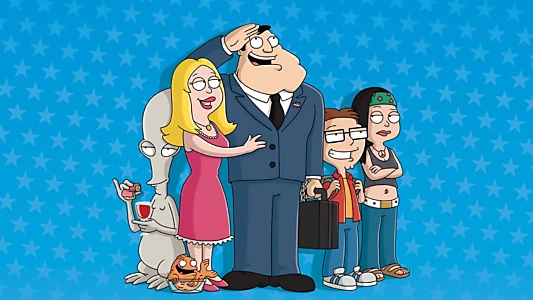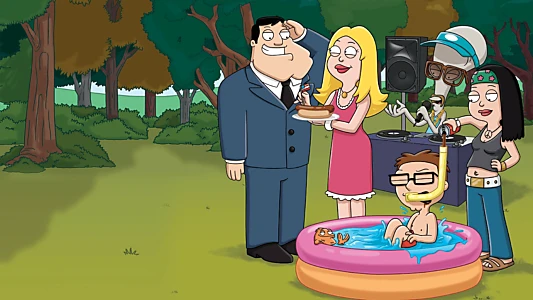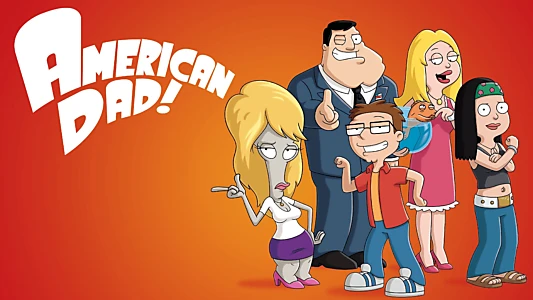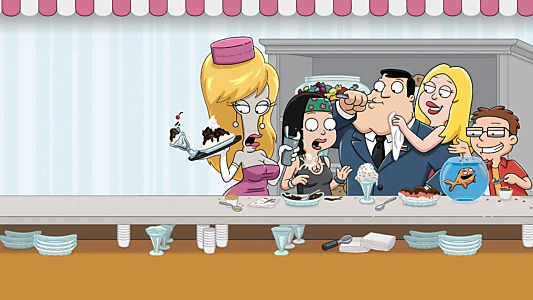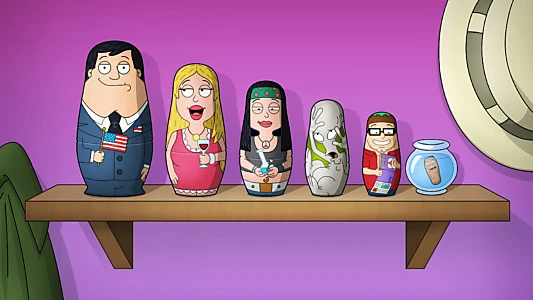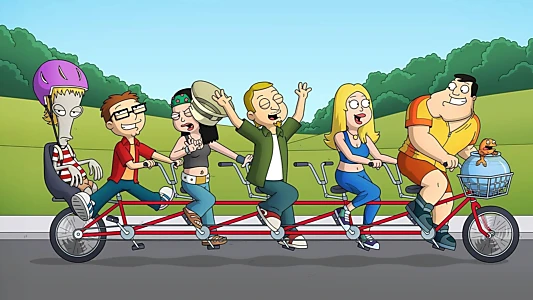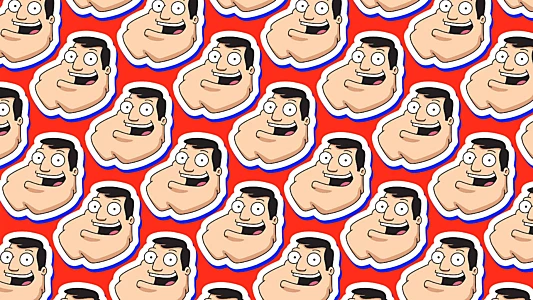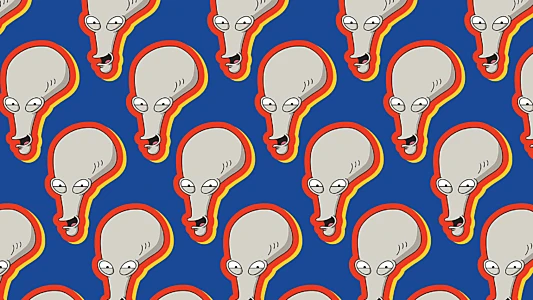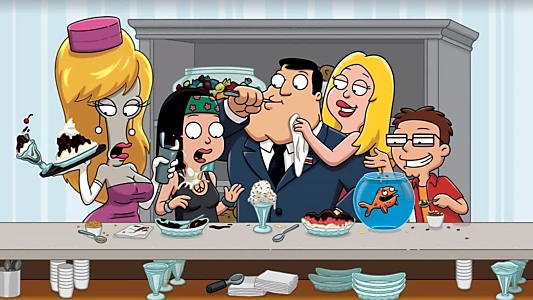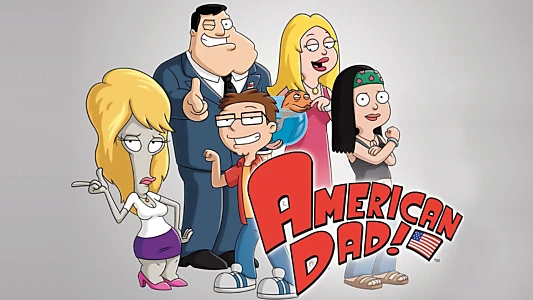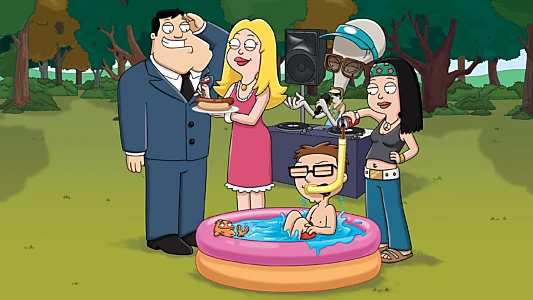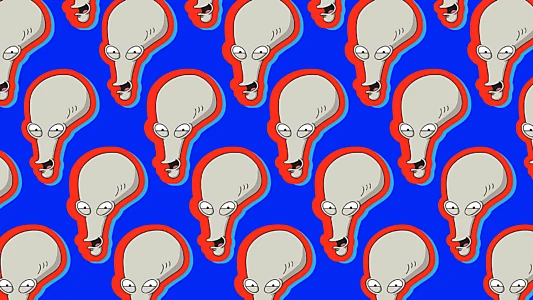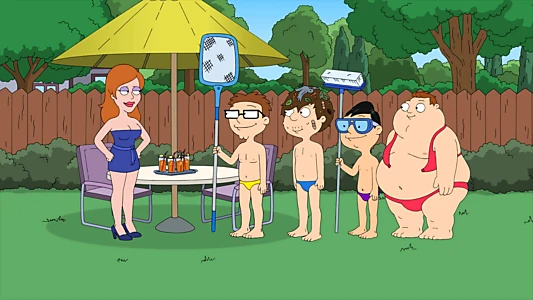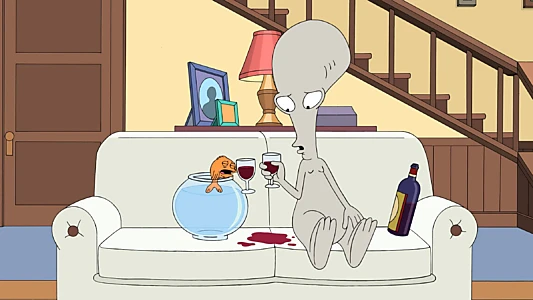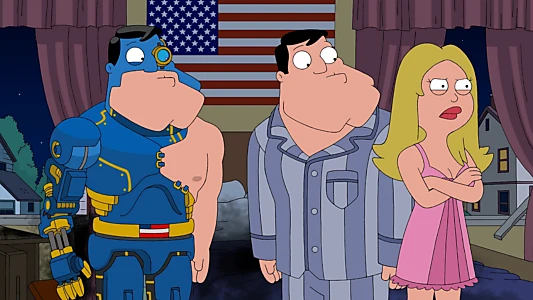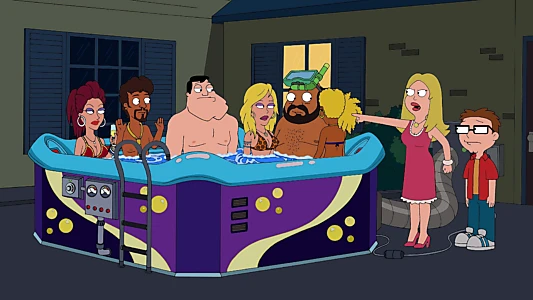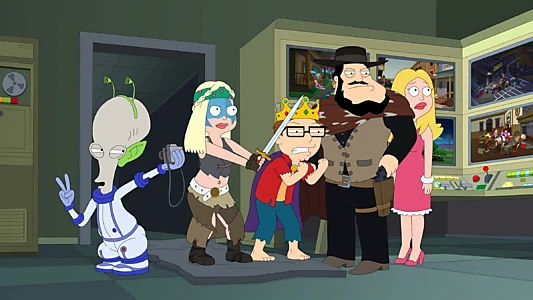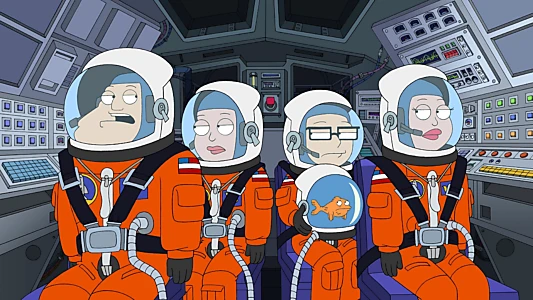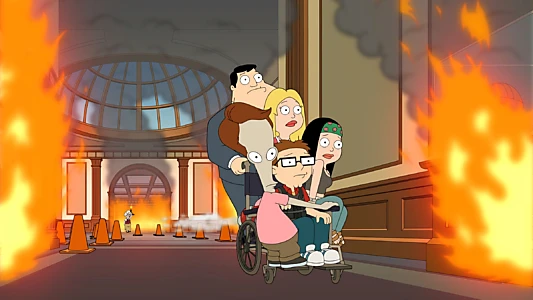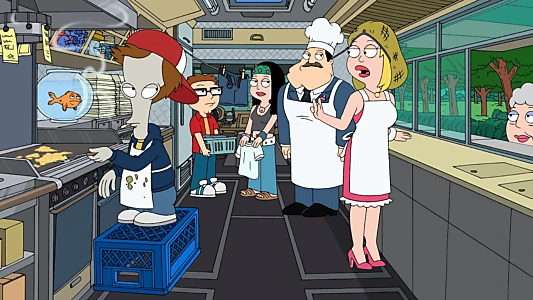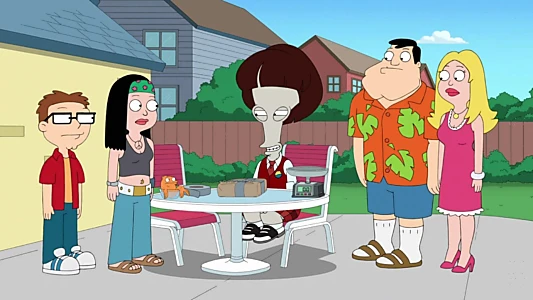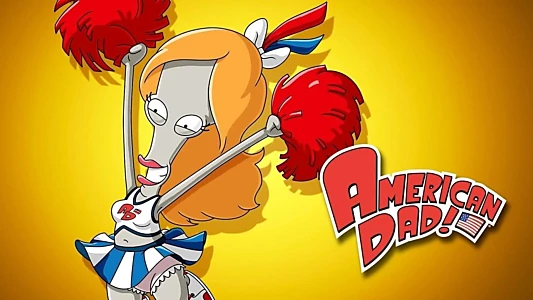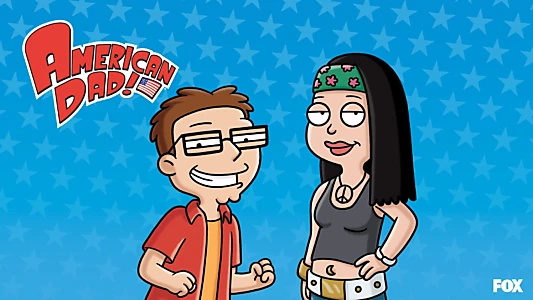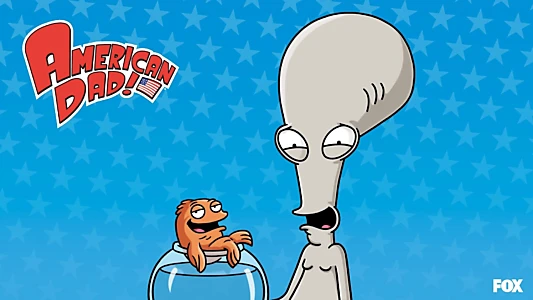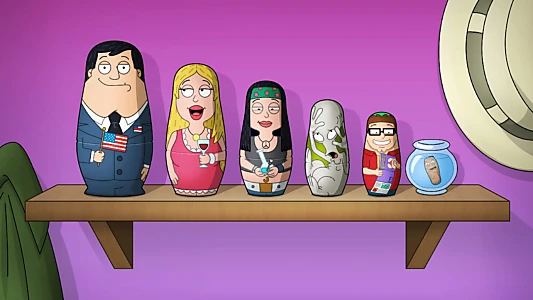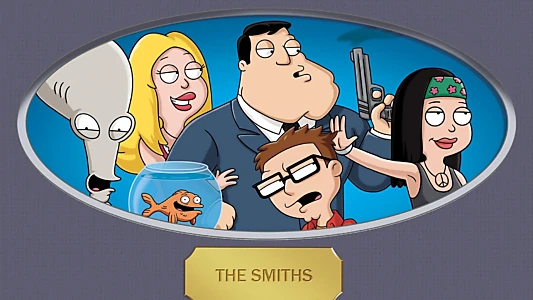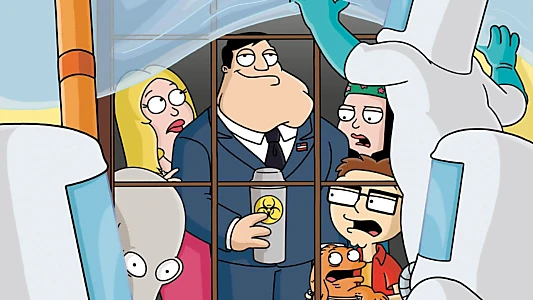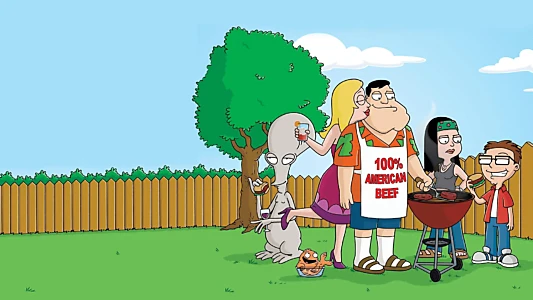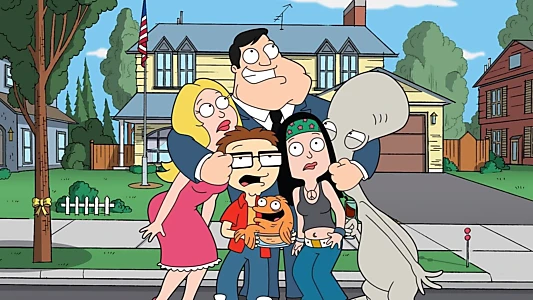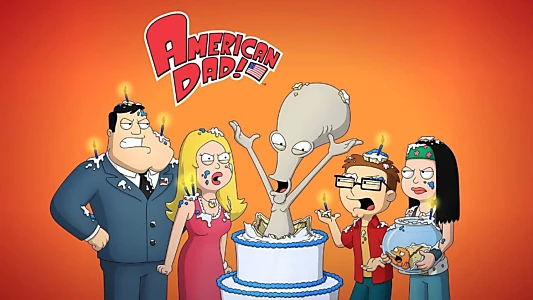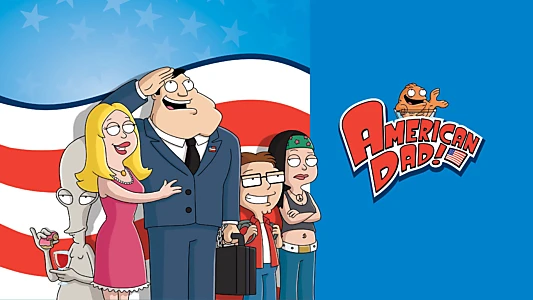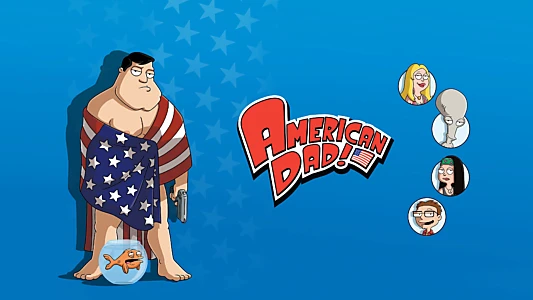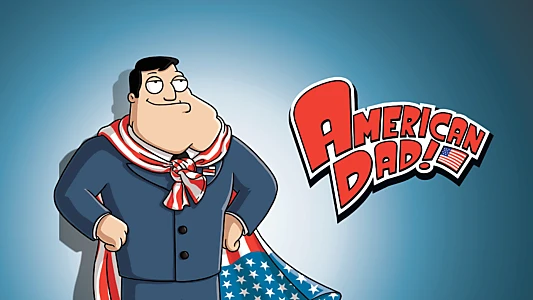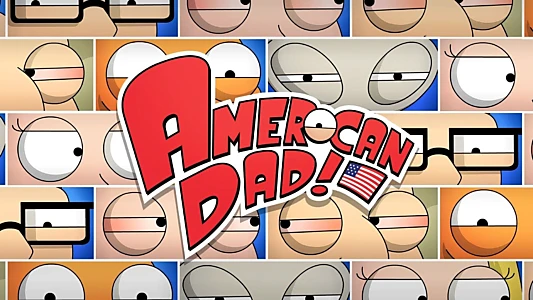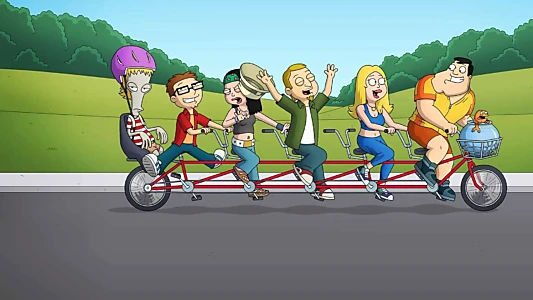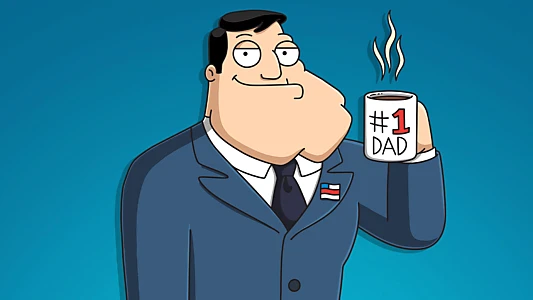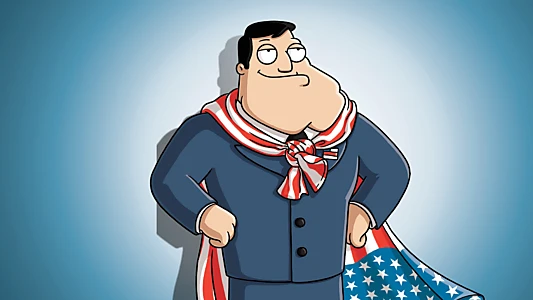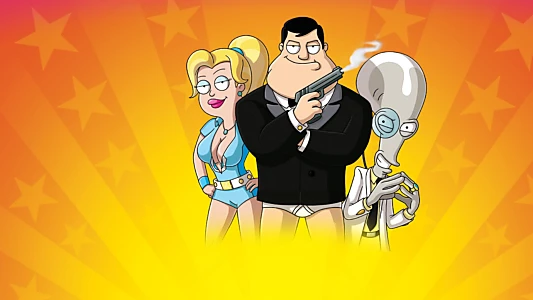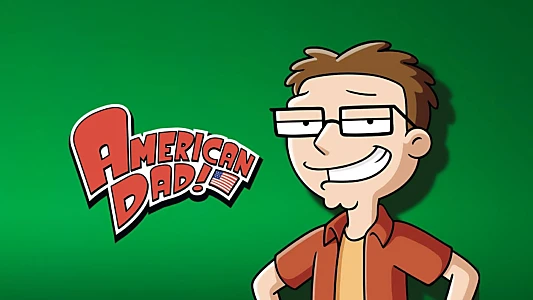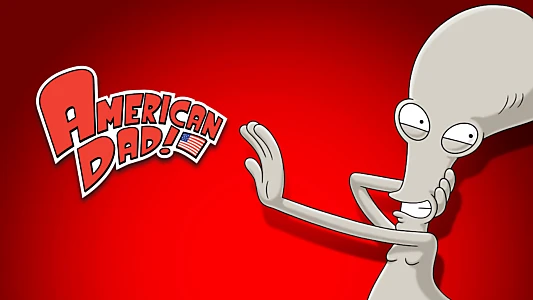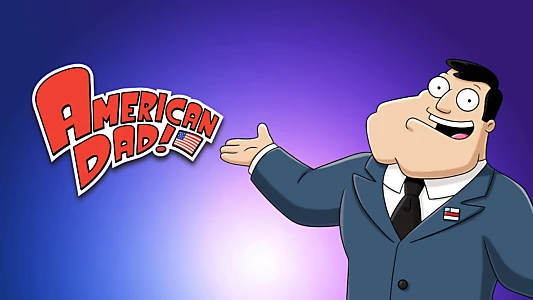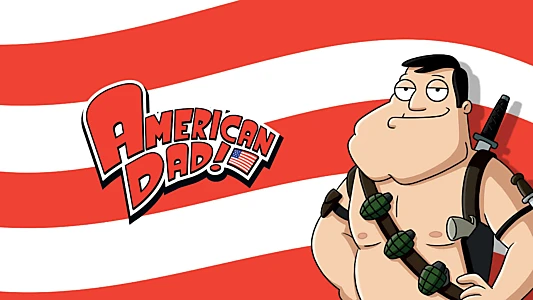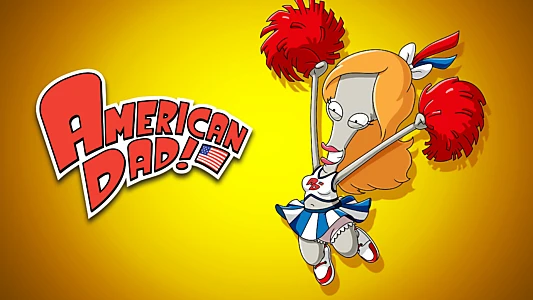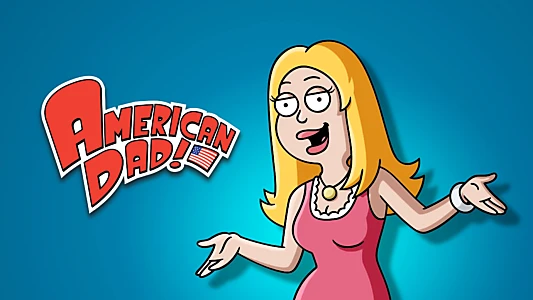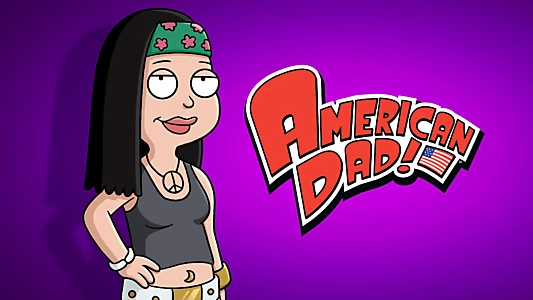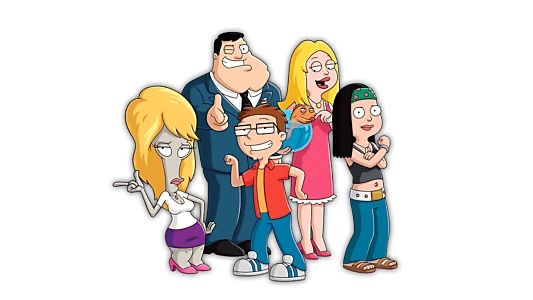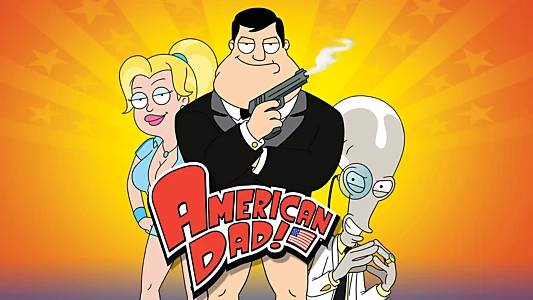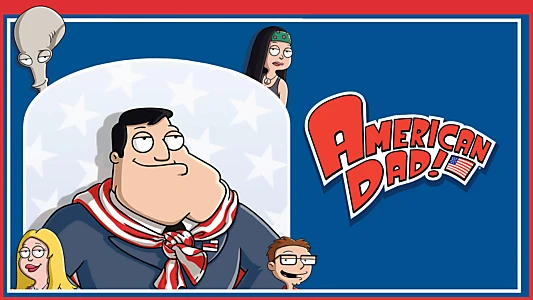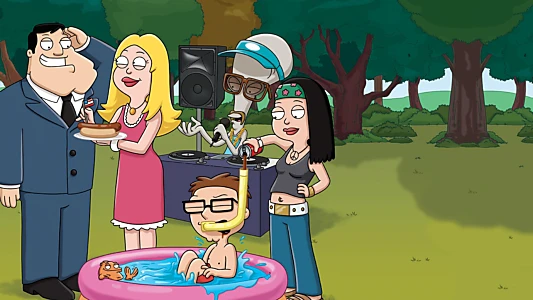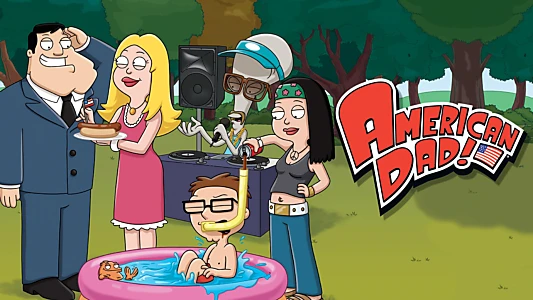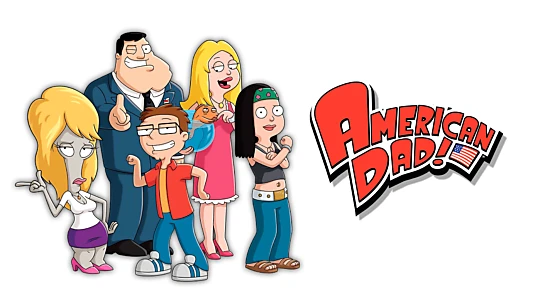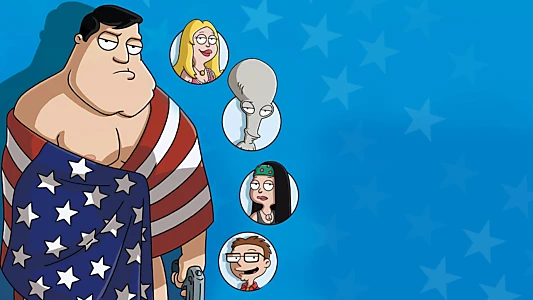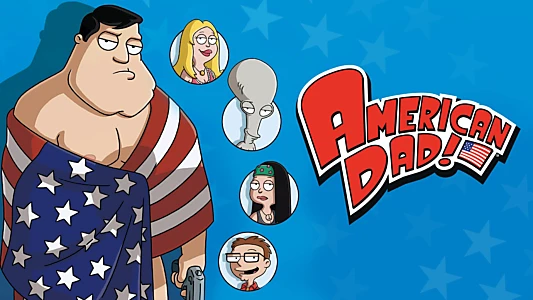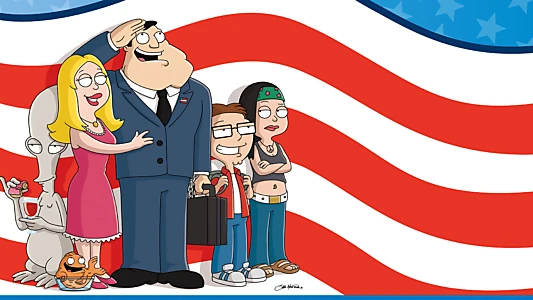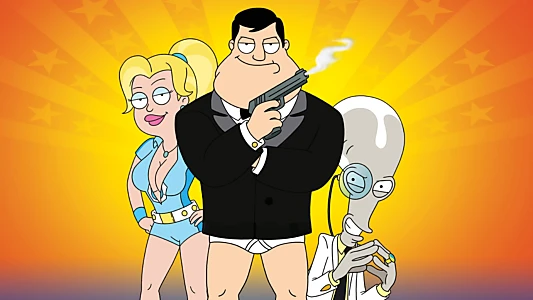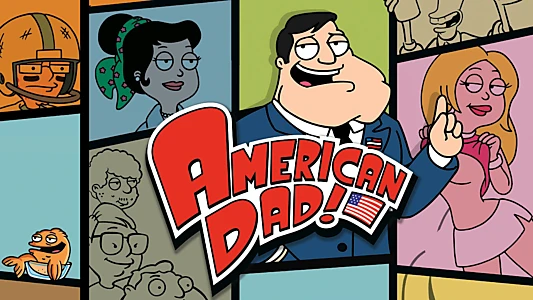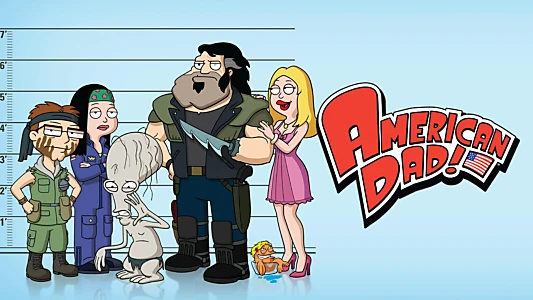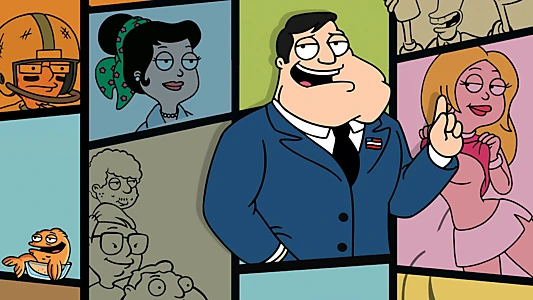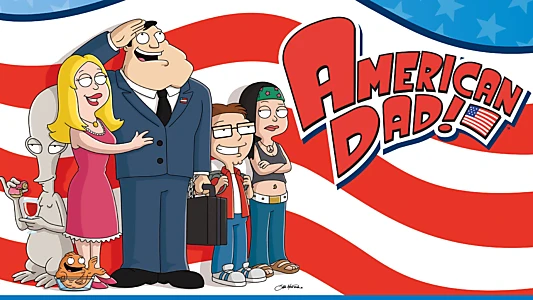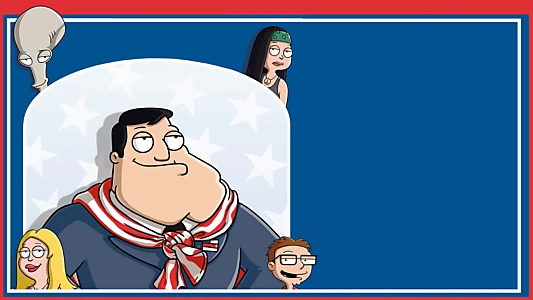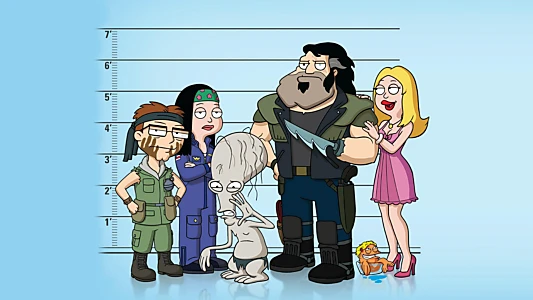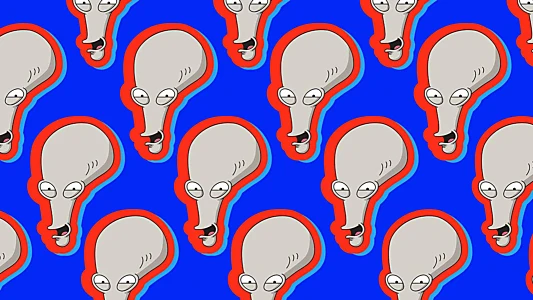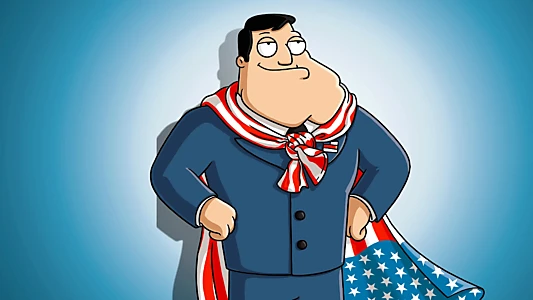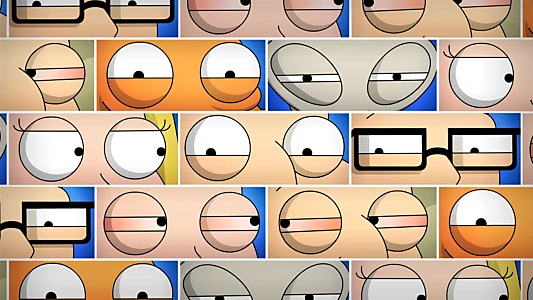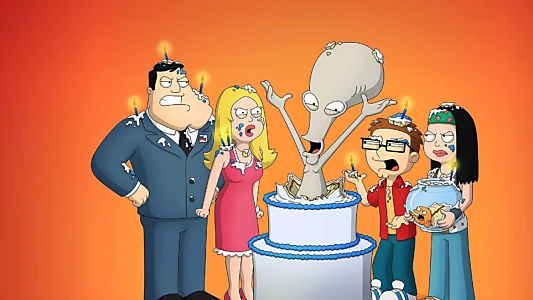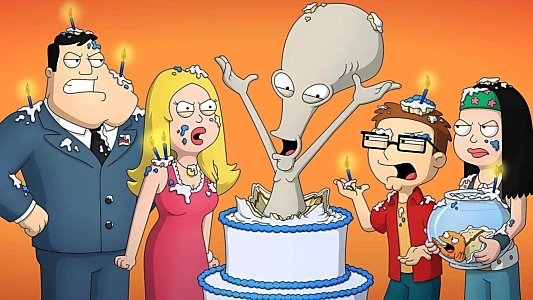 Wiki
.
American Dad! é uma série de animação americana criada por Seth MacFarlane, Mike Barker, e Matt Weitzman para a Fox Broadcasting Company e mais tarde TBS. American Dad! é a primeira série de televisão a ter seu início no bloco de Dominação Animação da rede. A série estreou em 6 de fevereiro de 2005, após Super Bowl XXXIX, com o resto da primeira temporada ao ar três meses mais tarde, a partir de 1 de maio de 2005. American Dad! é uma produção conjunta entre Fuzzy Door Productions e 20a Televisão e sindicado pela Disney-ABC Televisão Doméstica.Direção criativa de American Dad! tem sido em grande parte guiada por Barker (antes de sua saída do programa na temporada 10) e Weitzman em oposição a MacFarlane, resultando em uma série que é diferente de seus homólogos. Ao contrário dos outros shows de MacFarlane, Family Guy e, em menor medida, The Cleveland Show, American Dad! não se inclina muito sobre o uso de gags, e está menos preocupado com os membros da família, em suas brincas. Enquanto as questões e resoluções principais são relacionáveis na maioria dos episódios, o programa, no entanto, tece em elementos fantásticos, lançando o tom do programa em algum lugar entre comédia observacional e farsa. As tramas são muitas vezes absurdas, mas fundamentadas por histórias familiares e questões do mundo real.American Dad! tem sido indicado para inúmeros prêmios, mais proeminentemente quatro Primetime Emmy Awards e dois Annie Awards. Em junho de 2013, foi premiado como série de televisão top pela American Society of Composers, Authors and Publishers. Desde sua estréia, American Dad! tem transmitido 300 episódios (a partir de 21 de dezembro de 2020).O número total de temporadas e organização de episódios dentro dessas temporadas estão em disputa por causa de uma discrepância em como fontes oficiais relatam esta informação. Um modelo sugere que a primeira temporada de American Dad! inclui os primeiros 7 episódios, enquanto outro modelo sugere que a primeira temporada inclui 23 episódios.Com início em 20 de outubro de 2014, TBS pegou a série para a 12a temporada após os últimos 3 episódios exibindo na Fox como a 11a temporada. TBS e Cartoon Network (via seu bloco de noite, Adult Swim), ambos propriedade da subsidiária WarnerMedia da AT&T, repetições de ar da série.Em 15 de janeiro de 2020, TBS renovou a série para as duas 18a e 19a temporadas.A 18a temporada está programada para estreia em 19 de abril de 2021.