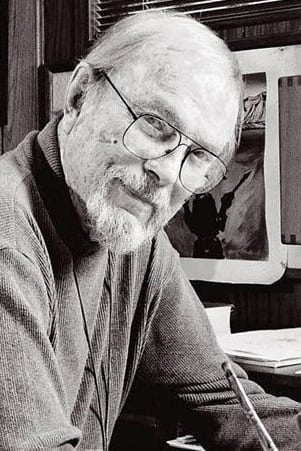 Biografía
Charles Martin Jones (21 de septiembre de 1912 - 22 de febrero de 2002) fue un animador, actor de voz y pintor estadounidense, más conocido por su trabajo con Warner Bros. Caricaturas en la serie de cortos cortos Looney Tunes y Merrie Melodies. Escribió, produjo y/o dirigió muchos cortos cortos clásicos animados con Bugs Bunny, Daffy Duck, Wile E. Coyote y el Road Runner, Pepé Le Pew, y Porky Pig, entre otros.Jones comenzó su carrera en 1933 junto a Tex Avery, Friz Freleng, Bob Clampett y Robert McKimson en el estudio Termite Terrace de Leon Schlesinger Production, donde crearon y desarrollaron los personajes de Looney Tunes. Durante la Segunda Guerra Mundial, Jones dirigió muchos cortos cortos privados Snafu (1943-1946) que fueron mostrados a miembros del ejército estadounidense. Después de su carrera en Warner Bros. terminó en 1962, Jones comenzó Sib Tower 12 Productions y comenzó a producir dibujos animados para Metro-Goldwyn-Mayer, incluyendo una nueva serie de cortometrajes Tom y Jerry (1963-1967), así como las adaptaciones televisivas del Dr. Seuss' How the Grinch Stole Christmas! (1966) y Horton Hears a Who! (1970). Más tarde comenzó su propio estudio, Chuck Jones Enterprises, donde dirigió y produjo la adaptación cinematográfica de Norton Juster's The Phantom Tollbooth (1970).La obra de Jones junto con los otros animadores fue exhibida en el documental, Bugs Bunny: Superstar (1975). Jones dirigió la primera película animada de largometraje Looney Tunes, The Bugs Bunny/Road Runner Movie (1979). En 1990 escribió sus memorias, Chuck Amuck: The Life and Times of an Animated Cartoonist, que se convirtió en una película documental, Chuck Amuck (1991). También fue perfilado en el documental de Masters estadounidense Chuck Jones: Extremes & Intrameters – A Life in Animation (2000), que se difundió en PBS.Jones ganó tres premios Oscar. Las caricaturas que dirigió, Por razones percent-imental, tanto por tan poco, y The Dot and the Line ganó el Mejor Corto Animado. Robin Williams presentó a Jones con un Premio Honorario Oscar en 1996 por su trabajo en la industria de la animación. El historiador de cine Leonard Maltin ha elogiado el trabajo de Jones en Warner Bros., MGM y Chuck Jones Enterprises. En Jerry Beck's The 50 Greatest Cartoons, un grupo de profesionales animados clasificó What's Opera, Doc? (1957) como la más grande caricatura de todos los tiempos, con diez de las entradas siendo dirigida por Jones incluyendo Duck Amuck (1953), Duck Dodgers en el siglo 241⁄2 (1953), One Froggy Evening (1955), Conejo de Sevilla (1950), y Condimento de Conejo (1952).

Calificaciones
Promedio 6.48
Basado en 1,17 millón de audiencias de película y Serie de TV con el tiempo
Información
Conocido por
Directing
Género
Hombre
Cumpleaños
1912-09-21
Dia muerto
2002-02-22 (89 años)
Nombre de nacimiento
Charles Martin Jones
Lugar de nacimiento
Spokane, United States of America
Ciudadanías
United States of America
También conocido como
Charles M. Jones, Charles Jones
Premios
Winsor McCay Award, Edward MacDowell Medal, Inkpot Award, Academy Award for Best Animated Short Film, 38th Academy Awards, Academy Honorary Award, star on Hollywood Walk of Fame

This article uses material from Wikipedia.