BanG Dream! Girls Band Party!☆PICO
Original name: BanG Dream!ガルパ☆ピコ
Status: Returning Series
Seasons: 3
Episodes: 52
Running time: 3m
Content Rating: TV-14
Plot
.
Girls Band Party!PICO, or simply GARUPAPICO, is a mini-anime series featuring the characters from the game Girls Band Party!
Where To Watch & Streaming
.
Wiki
.
BanG Dream!, also known as Bandori! (バンドリ!), is a Japanese music media franchise owned by Bushiroad. Created by Bushiroad president Takaaki Kidani in January 2015 with original story by Kō Nakamura, the project began as a manga before expanding to other media. In addition to other manga, BanG Dream! includes an anime television series, live concerts, singles and albums, and the mobile rhythm game BanG Dream! Girls Band Party! by Craft Egg.The franchise's premise is based around all-female bands whose members are also voice actresses in the anime and mobile game; as of 2020, the project has seven groups, four of which are capable of playing their respective characters' instruments. The first band, Poppin'Party, was formed in February 2015, and further groups were introduced in 2017 with the launch of the mobile game: Afterglow, Pastel*Palettes, Roselia, and Hello, Happy World!. In 2018, a backup band called The Third was renamed Raise A Suilen and joined the series, followed by a seventh unit named Morfonica in 2020. For live performances, Poppin'Party, Roselia, Raise A Suilen, and Morfonica's voice actresses play their own music, while the others are limited to vocals.The anime, which follows fictional representations of the bands, has three seasons of 13 episodes each. The first season, produced by Issen (OLM with Bushiroad) and Xebec, aired from January to April 2017. Sanzigen took over production duties for the second and third seasons, which were respectively broadcast in winter 2019 and 2020. A movie BanG Dream! Film Live was released in 2019, with a sequel planned for 2021; three films focusing on Roselia and Poppin'Party are scheduled for theatrical releases in 2021 and 2022. Spin-off anime series include BanG Dream! Girls Band Party! ☆ Pico and its sequels Pico ~Ohmori~ and Pico Fever! by Sanzigen with DMM.futureworks and Pastel Life by Studio A-Cat.The series has enjoyed international popularity for its live performances and mobile game, while the anime has seen mixed but improving reviews with later seasons. In 2018, the franchise expanded to include a male-based counterpart Argonavis from BanG Dream!
Look at the other titles that might be interesting for you
TV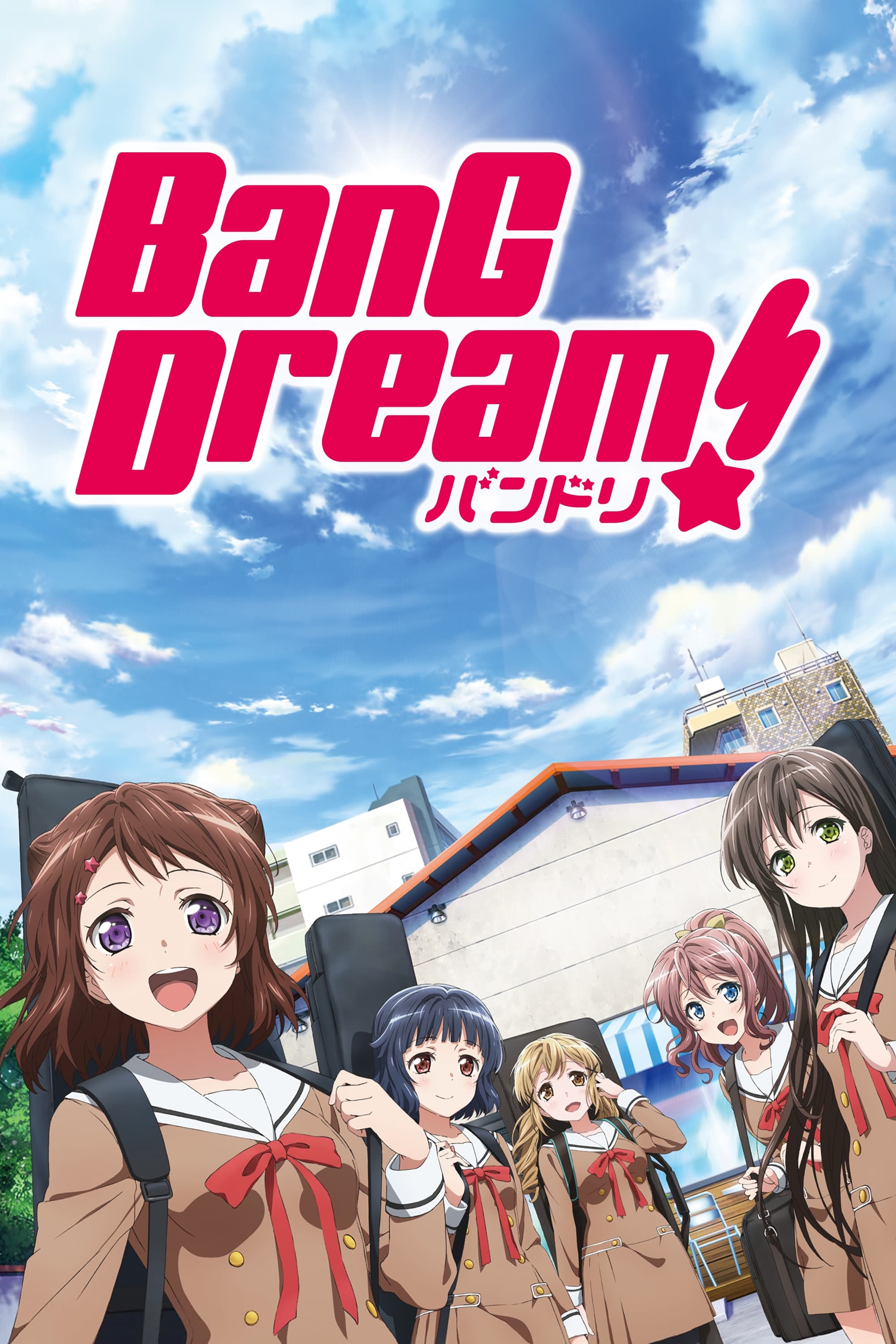 BanG Dream!
Kasumi Toyama has always been looking for the "Star Beat", a sound she heard while looking up at the sky. After getting into high school, Kasumi found a "star-shaped guitar" in the storage area of an ...
Last updated: