Game of Thrones
Genre: 
Status: Terminée
Saisons: 8
Episodes: 73
Durée: 1h
Évaluation du contenu: TV-MA
Lieu de tournage: Croatia · Malta · Iceland · Northern Ireland · Scotland, United Kingdom · United States of America · Spain · Canada
470 Note des utilisateurs
TV

9.2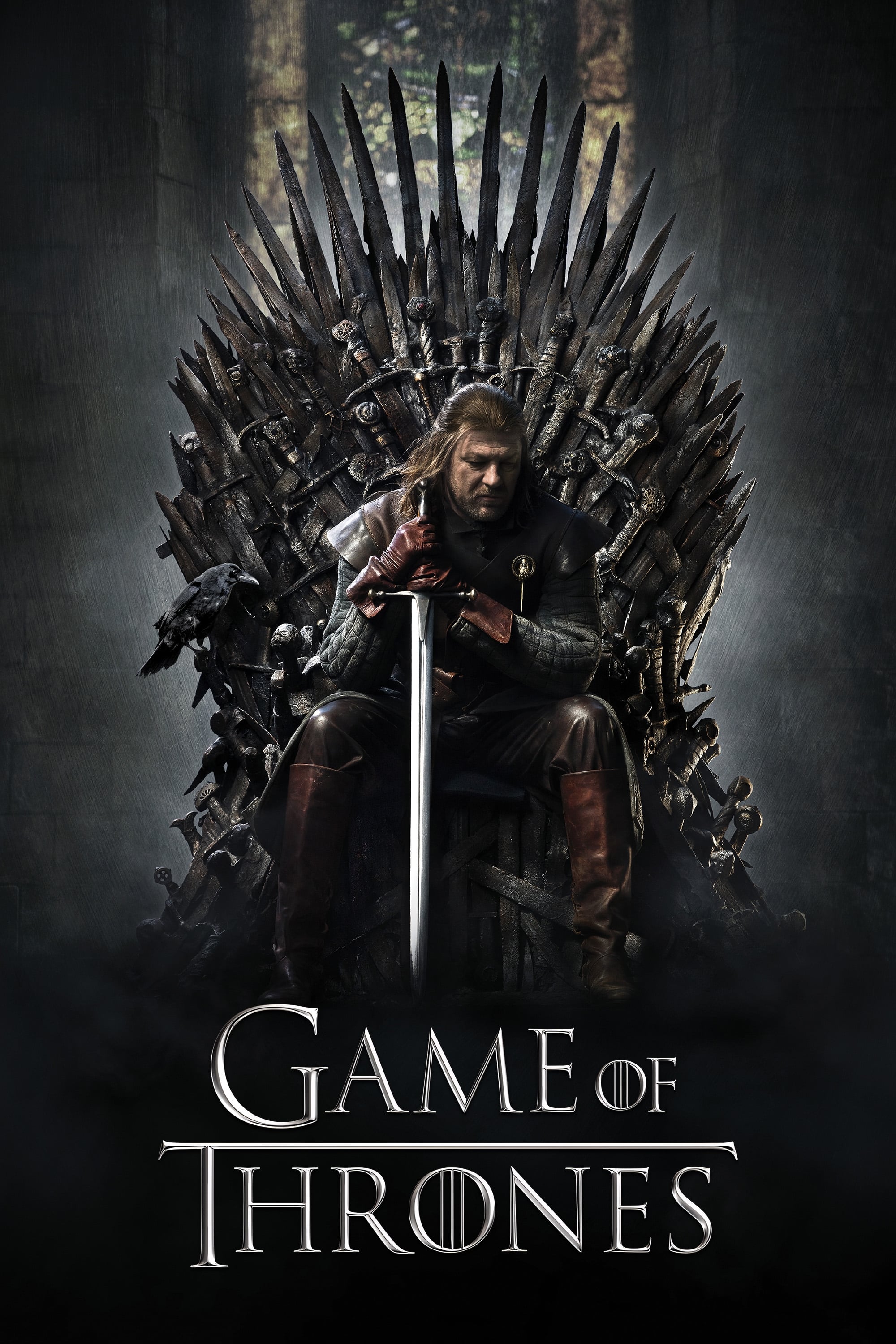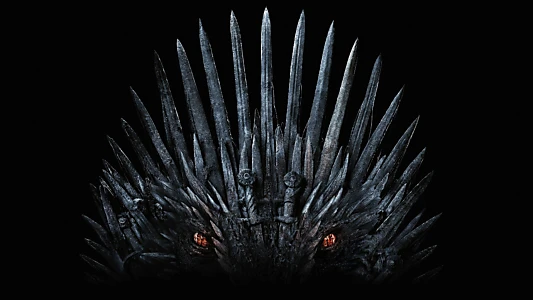 Synopsis
.
Sept familles nobles luttent pour le contrôle de la terre mythique de Westeros. Friction entre les maisons mène à la guerre à grande échelle. Tout pendant qu'un mal très ancien s'éveille dans le nord le plus loin. Au milieu de la guerre, un ordre militaire négligé de mal adaptés, la Garde de la nuit, est tout ce qui se trouve entre les royaumes des hommes et les horreurs glacées au-delà.
Où Regarder
.

Acheter

Acheter

Acheter

Acheter

Acheter
Actuellement Game of Thrones est disponible pour le streaming en ligne, louer, acheter ou regarder gratuitement sur: Apple iTunes, Google Play Movies, Rakuten TV, Orange VOD, Microsoft Store
Powered by
Ce Séries est à propos de
.
Meilleures critiques
.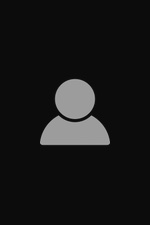 HannahMullins
•  août 02, 2021
7/10
had so much promise.... loved it dearly until that sad day of season 8
Galerie
.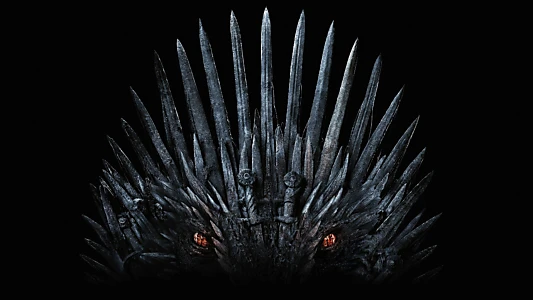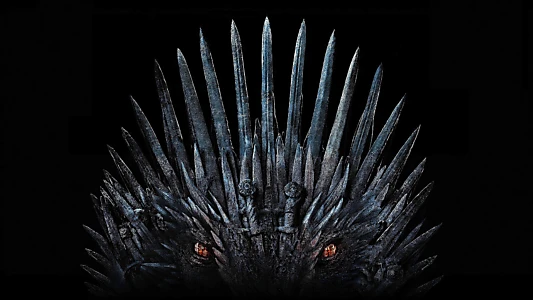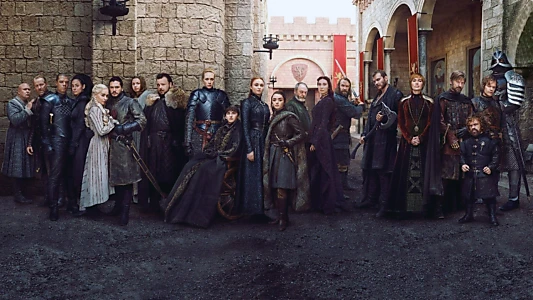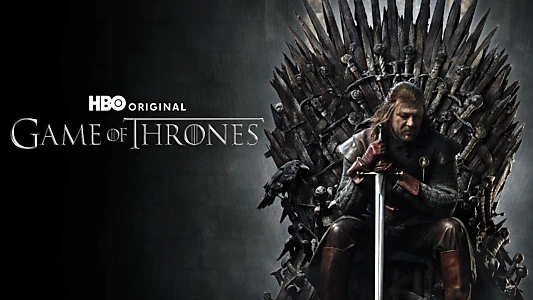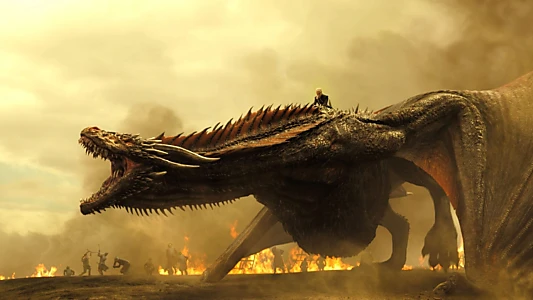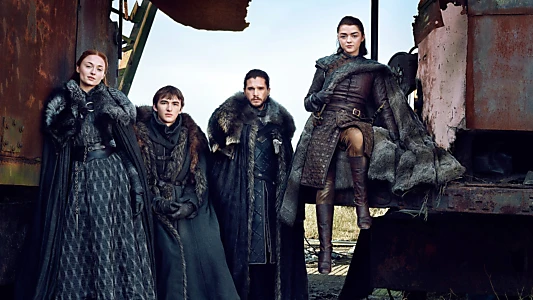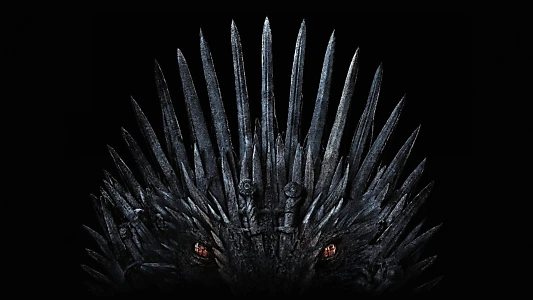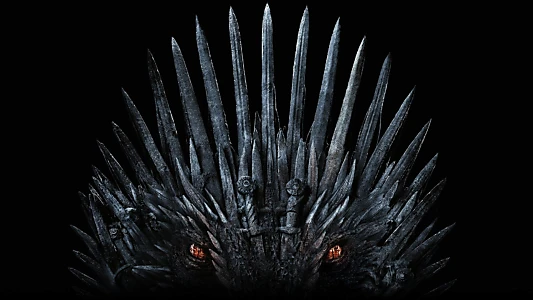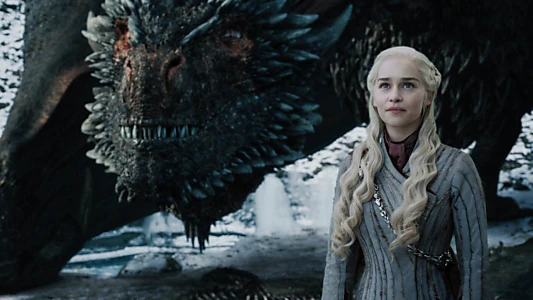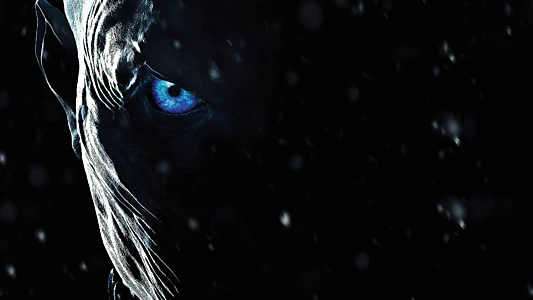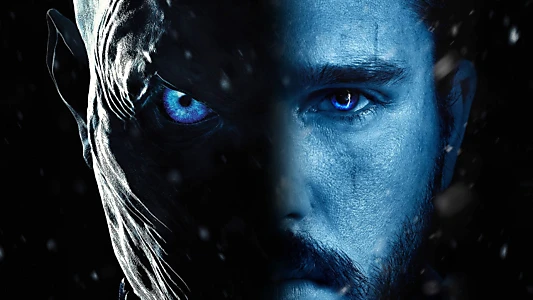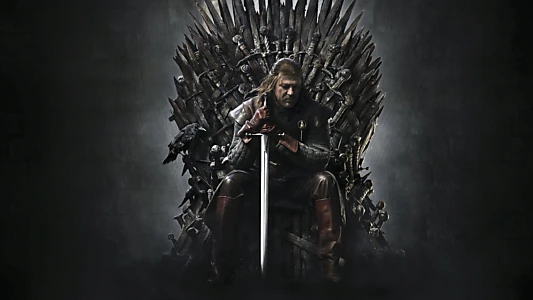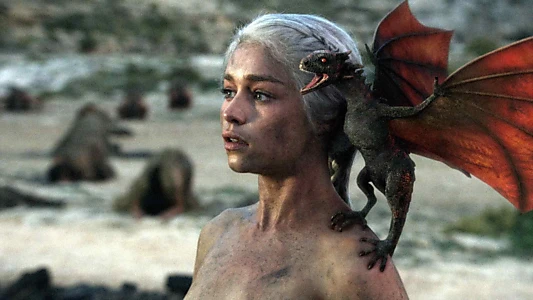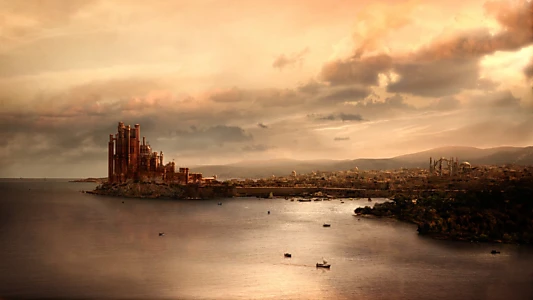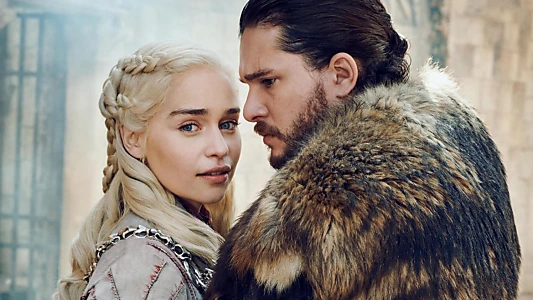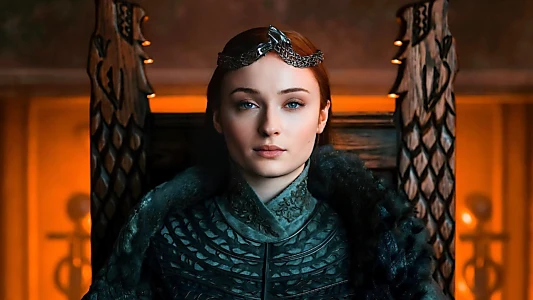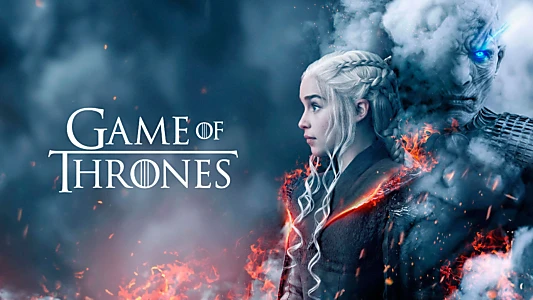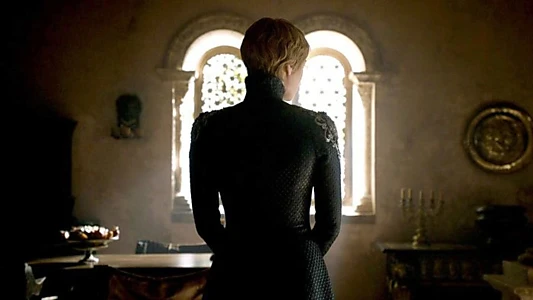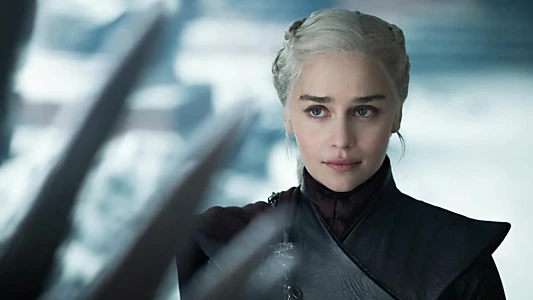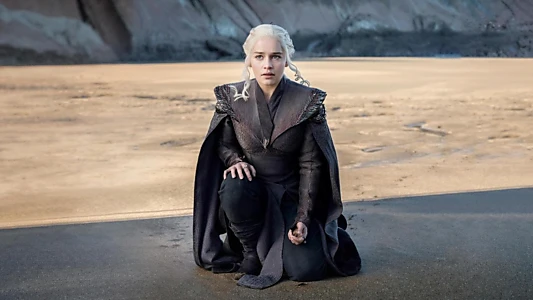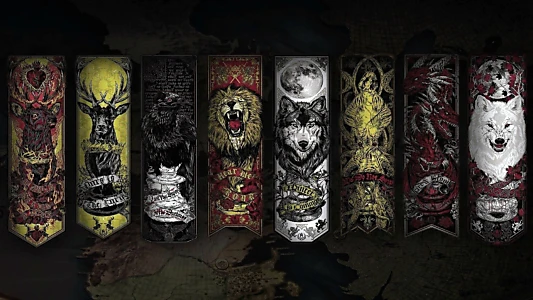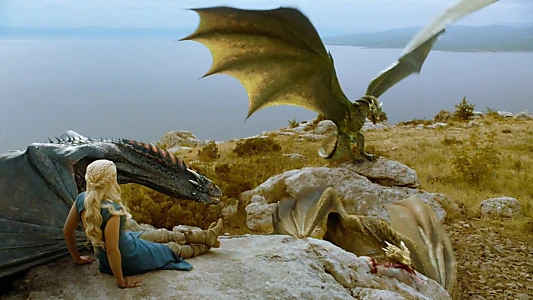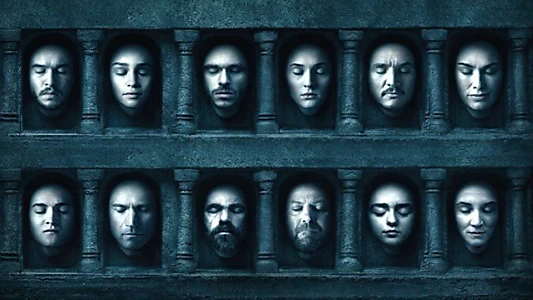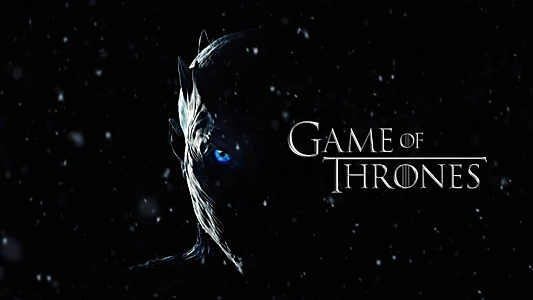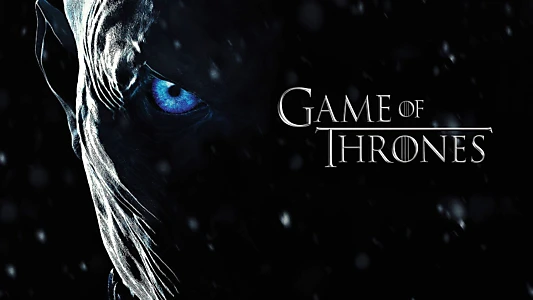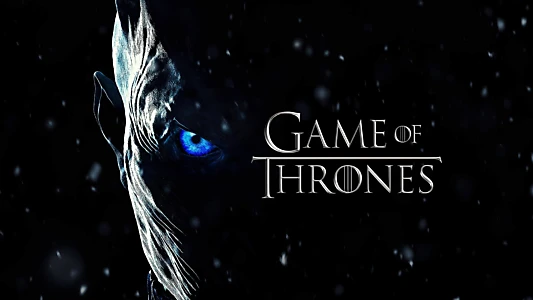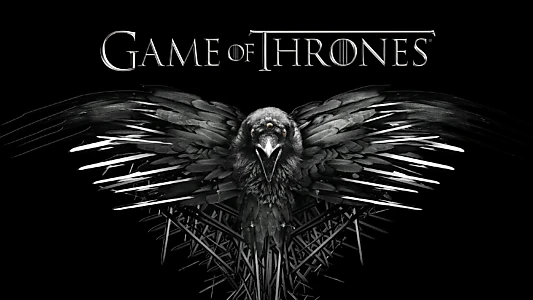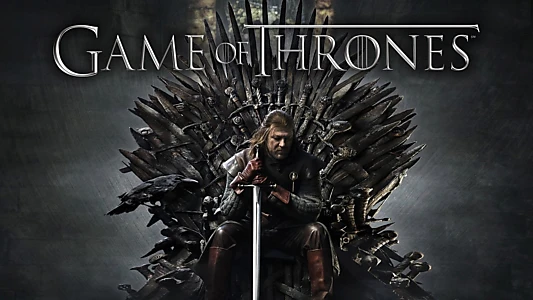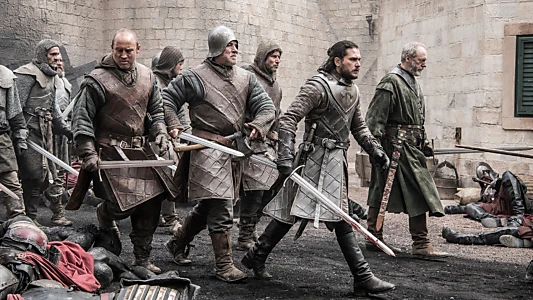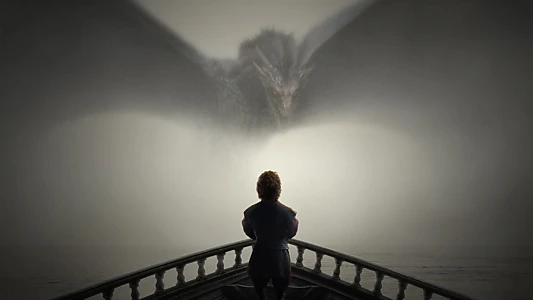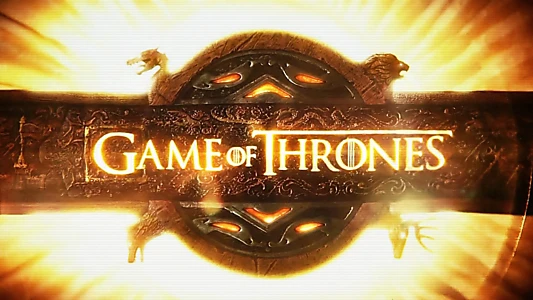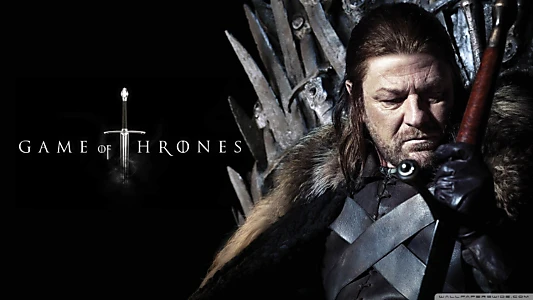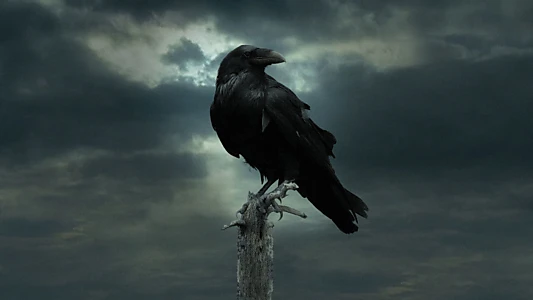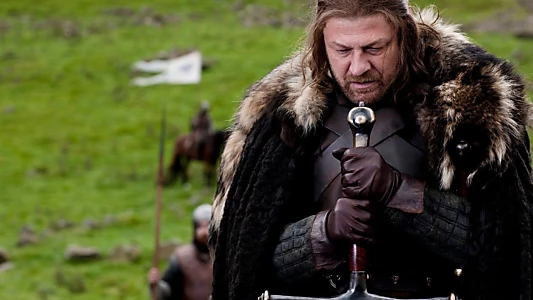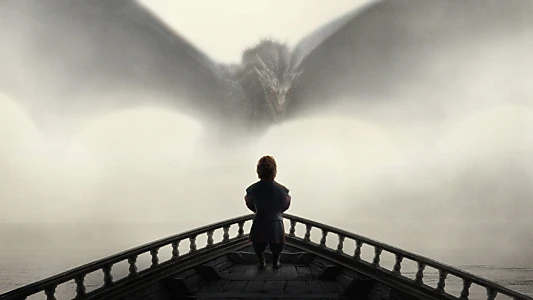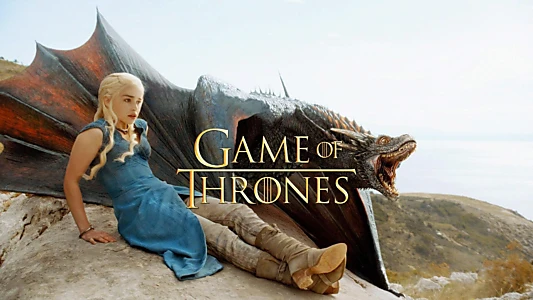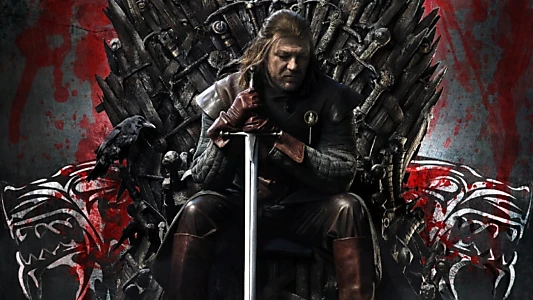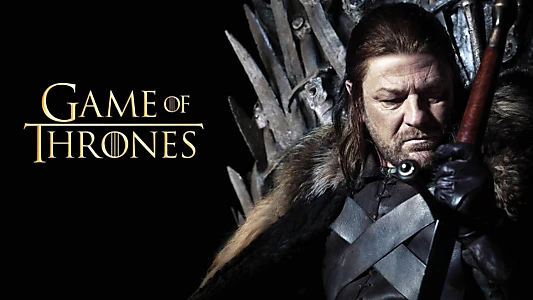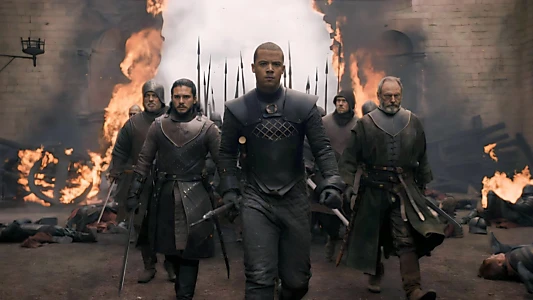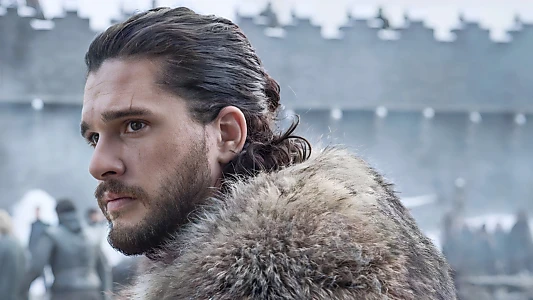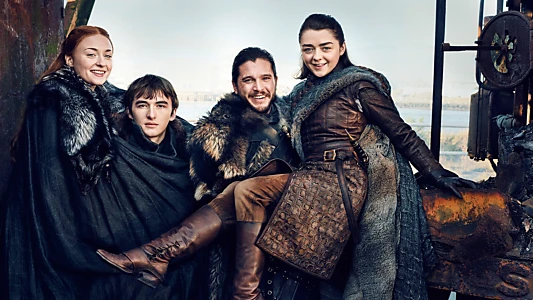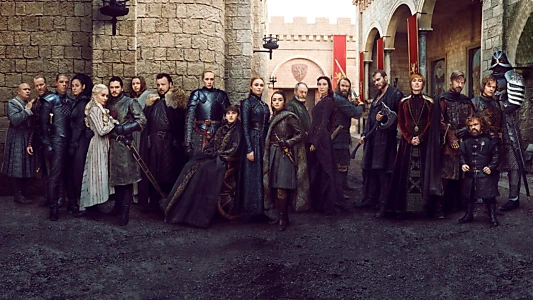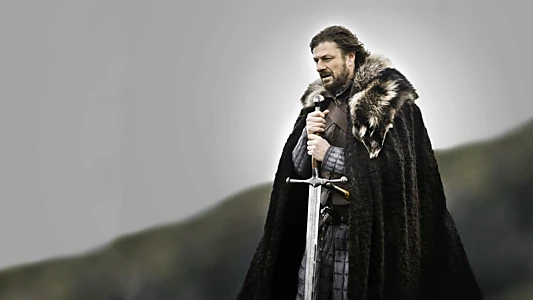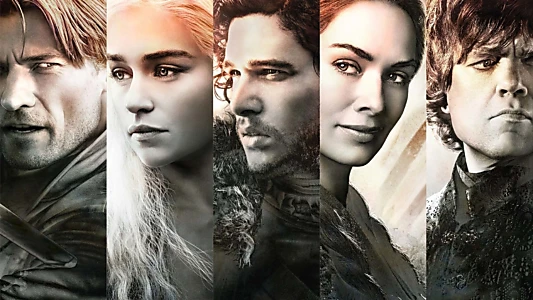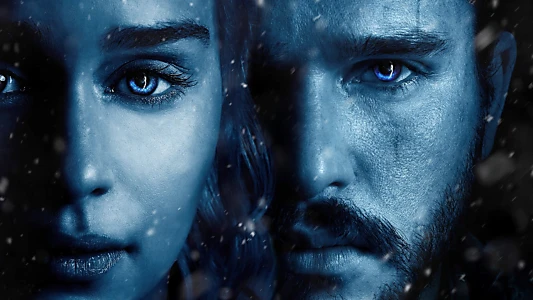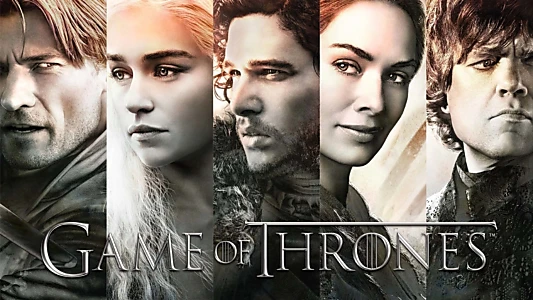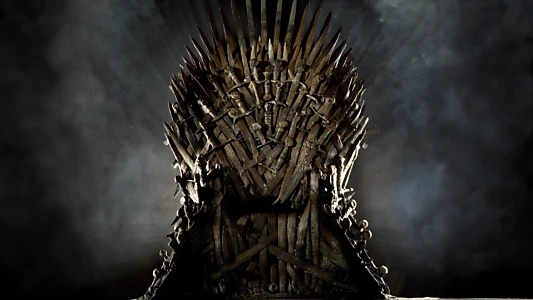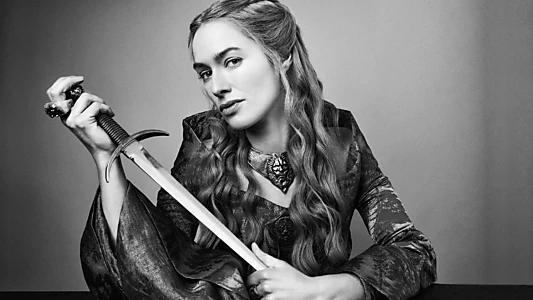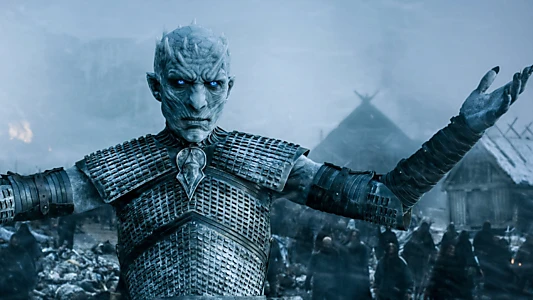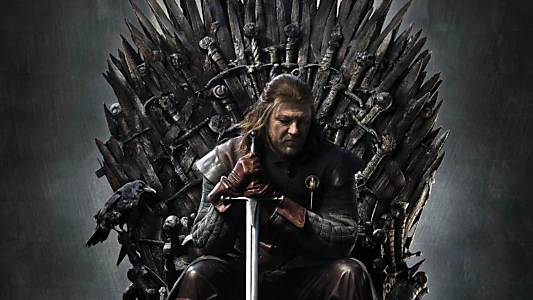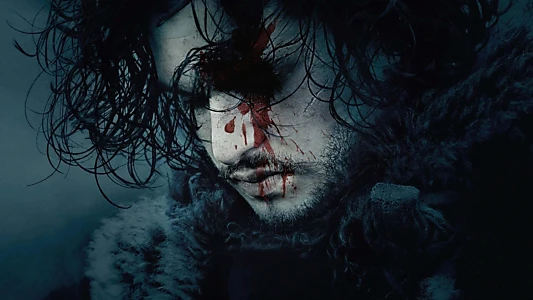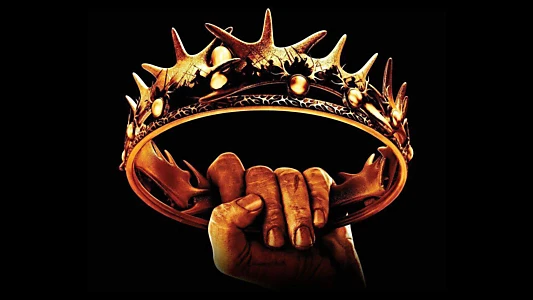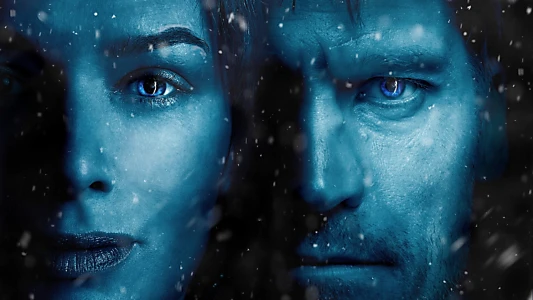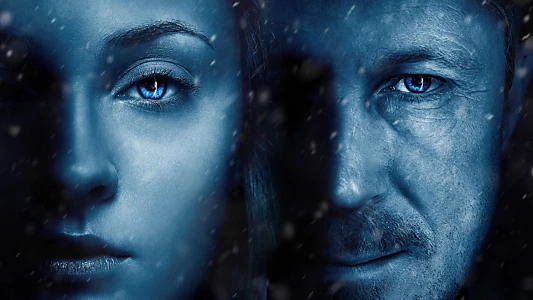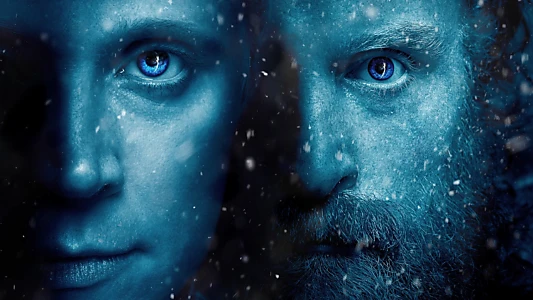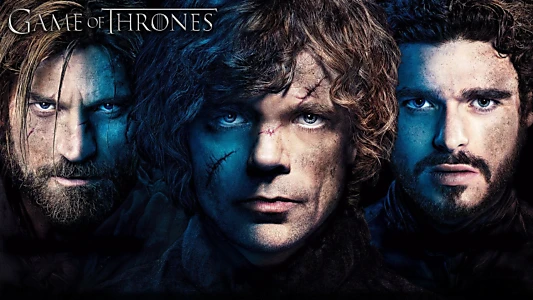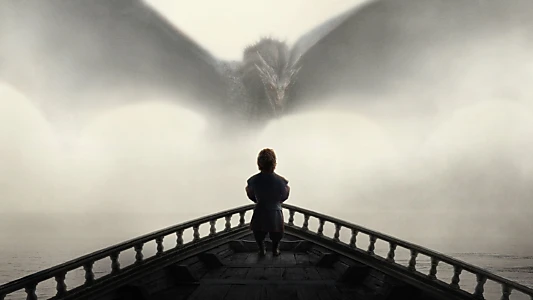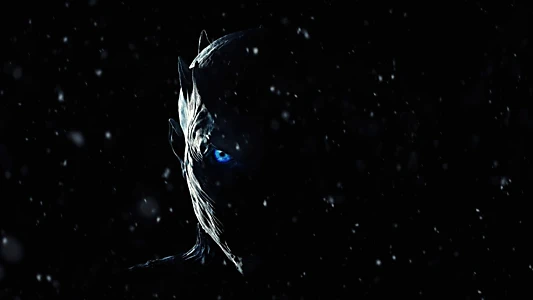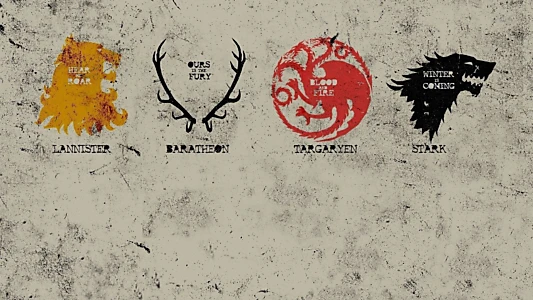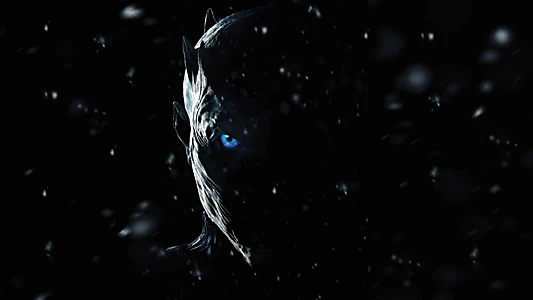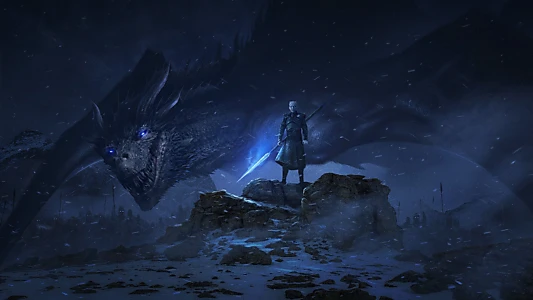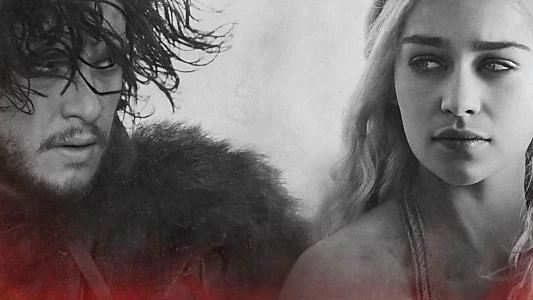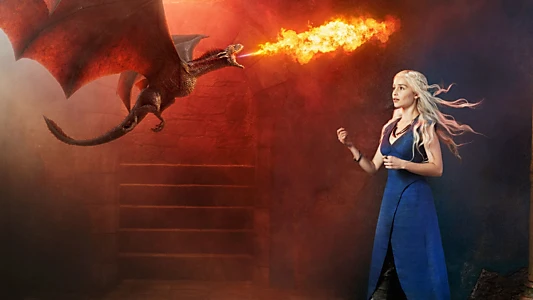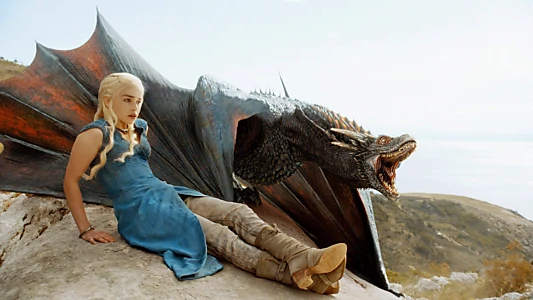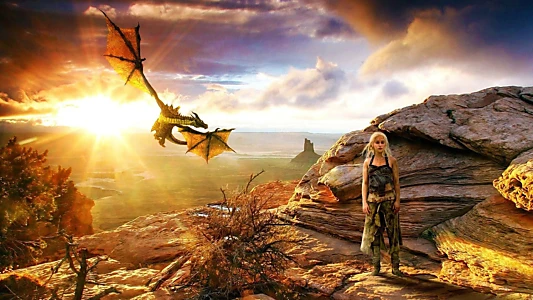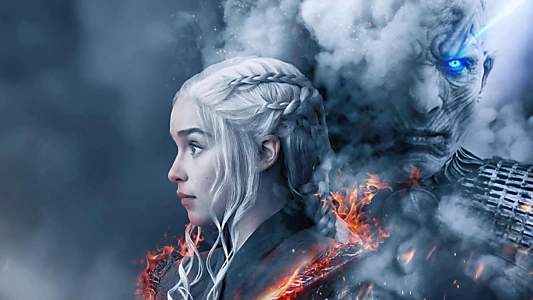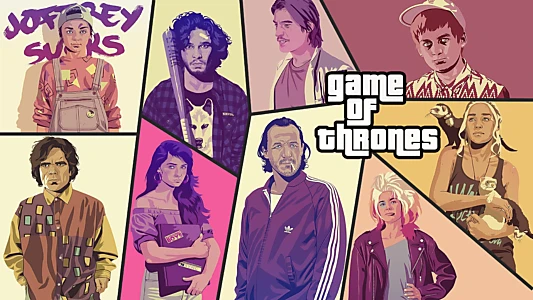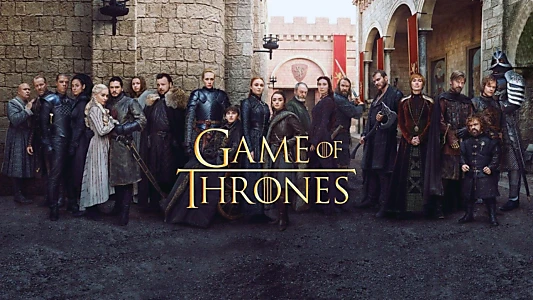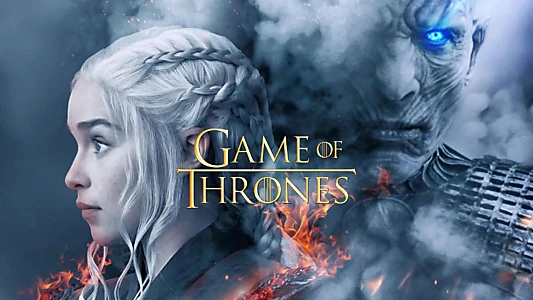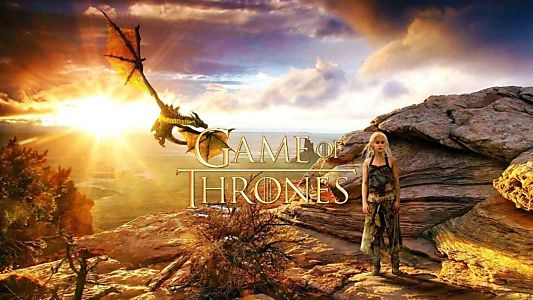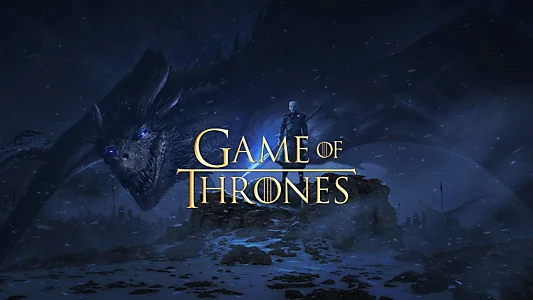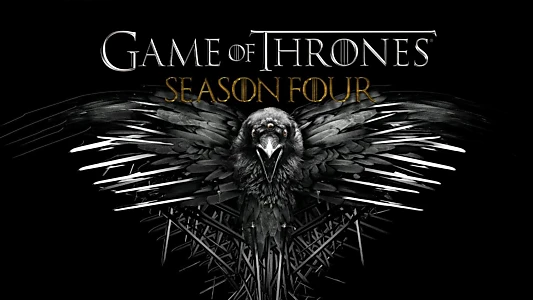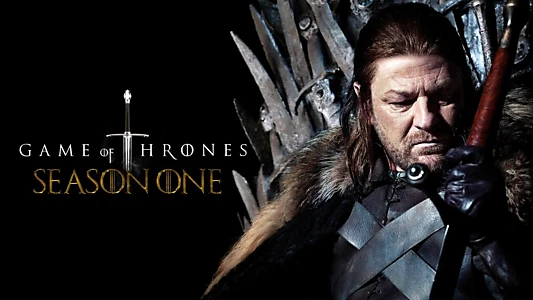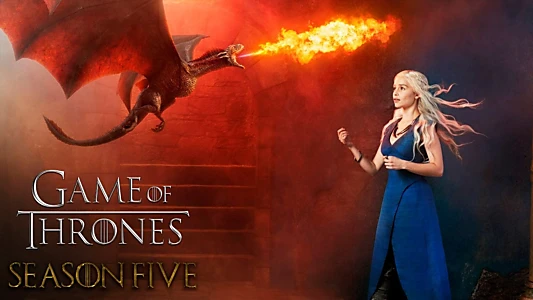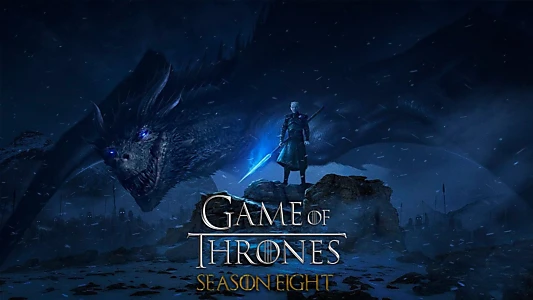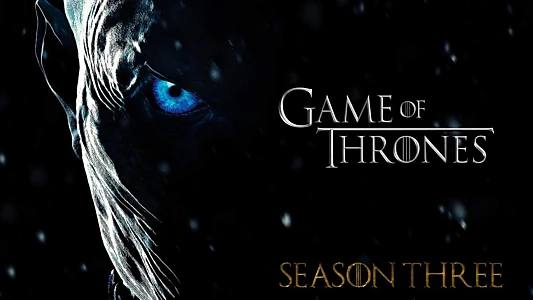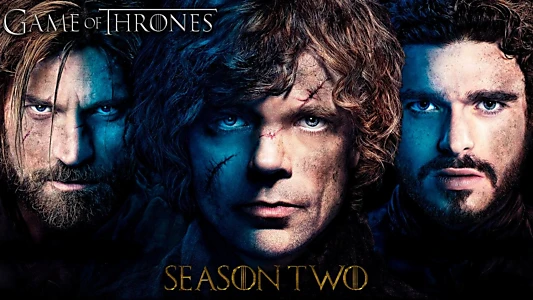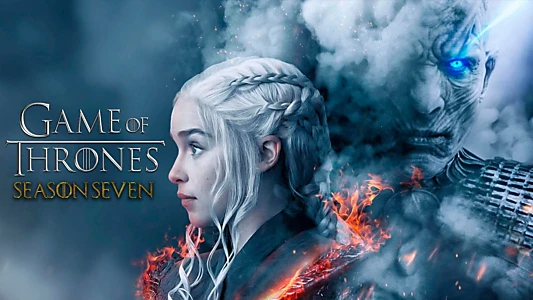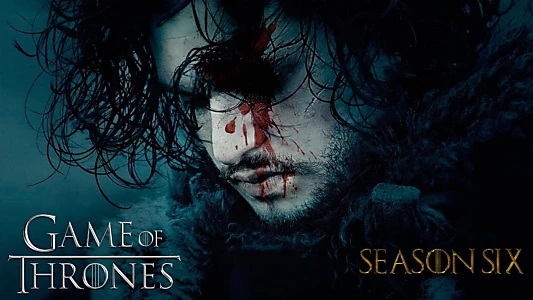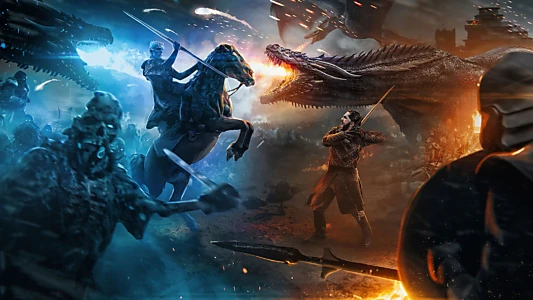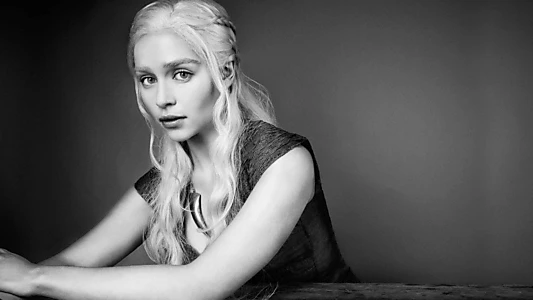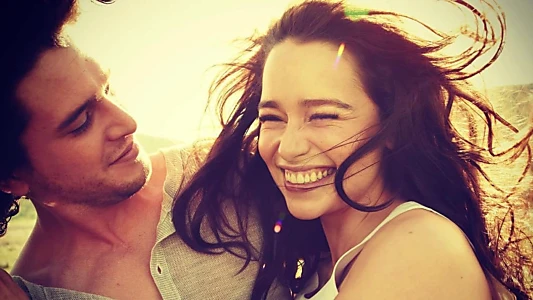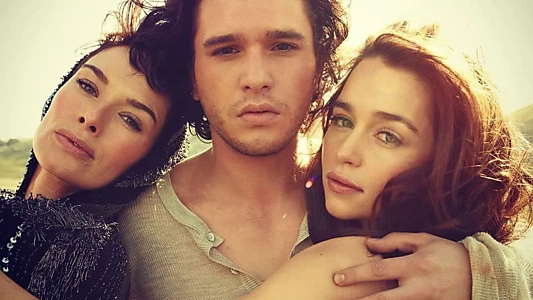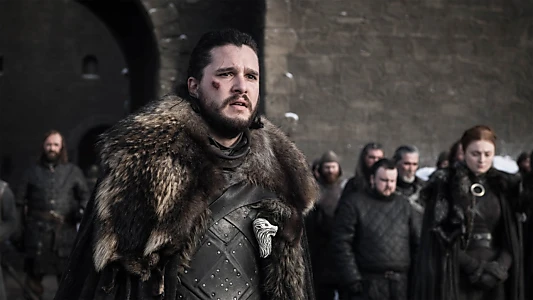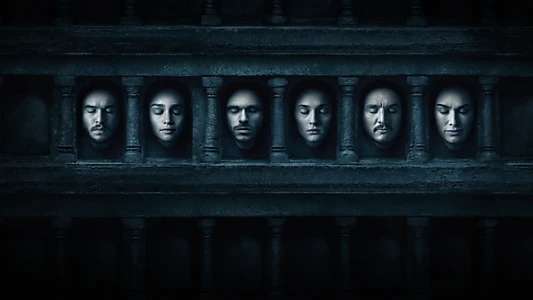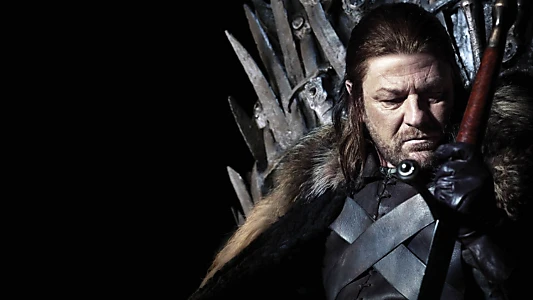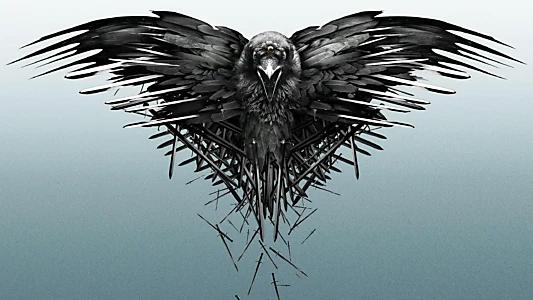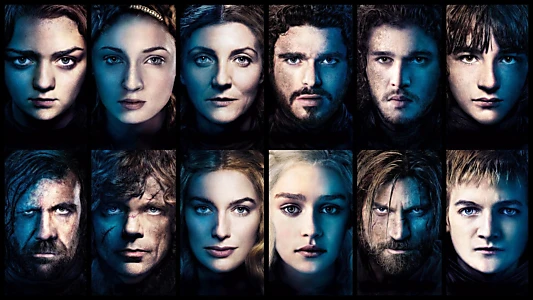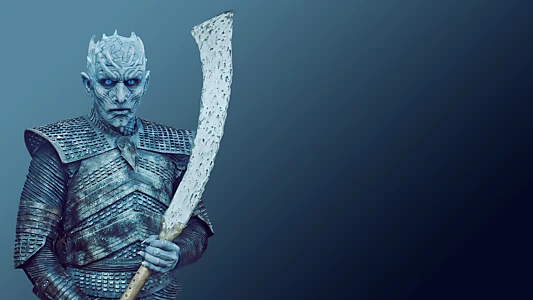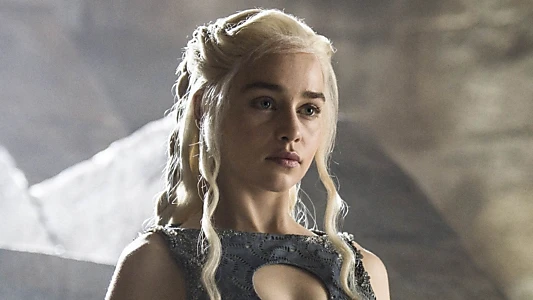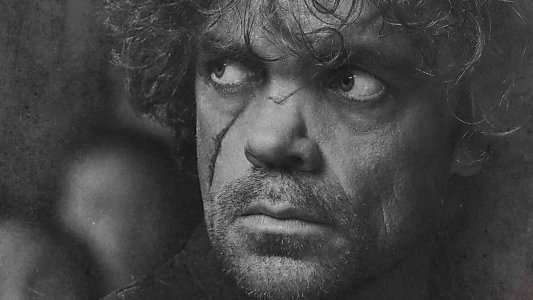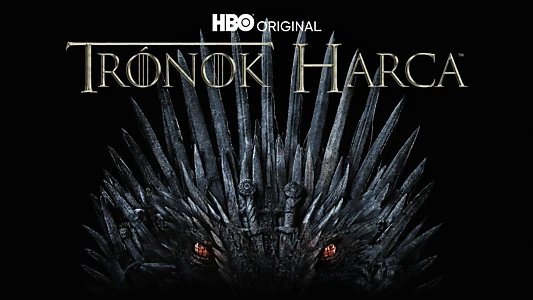 Wiki
.
Game of Thrones est une série télévisée américaine créée par David Benioff et D. B. Weiss pour HBO. Il s'agit d'une adaptation d'A Song of Ice and Fire, une série de romans de fantaisie de George R. R. Martin, dont le premier est A Game of Thrones. Le spectacle a été tourné au Royaume-Uni, au Canada, en Croatie, en Islande, à Malte, au Maroc et en Espagne. Il a été lancé sur HBO aux États-Unis le 17 avril 2011 et s'est conclu le 19 mai 2019, avec 73 épisodes diffusés sur huit saisons. Situé sur les continents fictifs de Westeros et Essos, Game of Thrones a un grand ensemble de distribution et suit plusieurs arcs d'histoire tout au long de l'émission. Un arc majeur concerne le Trône de Fer des Sept Royaumes de Westeros à travers une toile de conflits politiques entre les familles nobles soit en quête d'indépendance. Une autre se concentre sur le dernier descendant de la dynastie dirigeante déposée du royaume, qui a été exilée à Essos et trame un retour au trône. Un troisième arc d'histoire suit la veille de la nuit, un ordre militaire défendant le royaume contre les menaces du Nord.Game of Thrones a attiré un spectateur record sur HBO et a une large, active, et une base de fans internationaux. Critiques ont loué la série pour ses actes, personnages complexes, histoire, portée, et les valeurs de production, bien que son utilisation fréquente de nudité et de violence (y compris la violence sexuelle) a fait l'objet de critiques. Ses autres prix et nominations comprennent trois prix Hugo pour la meilleure présentation dramatique, un prix Peabody, et cinq nominations pour le Golden Globe Award pour la meilleure série de télévision – Drame. De nombreux critiques et publications ont nommé l'émission comme l'une des meilleures séries de télévision de tous les temps.


Nouvelles récentes
.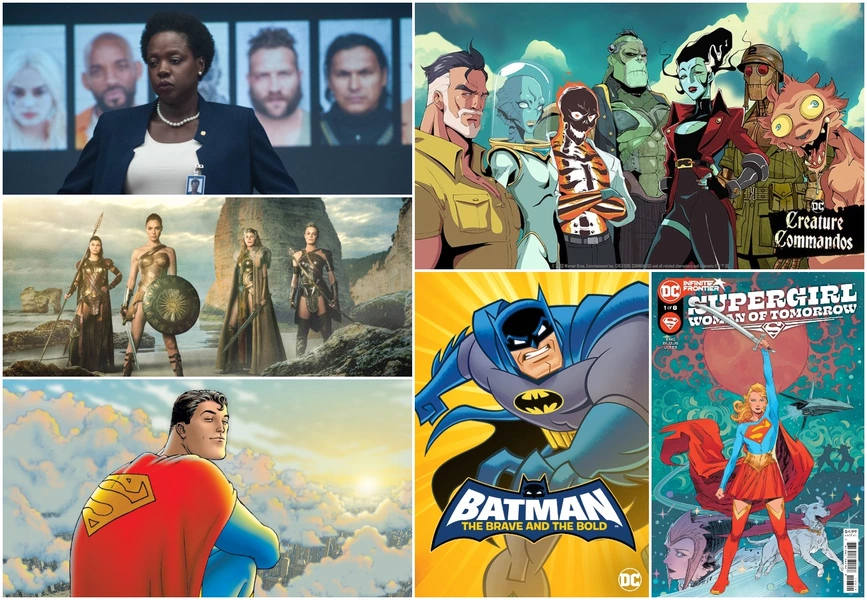 Mise à jour du film
L'avenir du DC Cinematic Universe commence à prendre forme : Les PDG de DC Studios,
James Gunn
et
Peter Safran
, ont annoncé 10 nouveaux projets, dont un nouveau film Batman (en plus des films de
Robert Pattinson
), un film Superman (prévu pour 2025), une série télévisée Amazon inspirée de Game of Thrones et une série Green Lantern rappelant True Detective.
Le tandem de production prévient que tout est encore susceptible de changer, mais les plans préliminaires du DC Cinematic Universe remanié ressemblent à ceci (par ordre chronologique) : ▪️ «
Creature Commandos
» est une animation en sept épisodes basée sur le scénario de Gunn, qui est déjà en production. L'équipe de monstres classiques qui est apparue pour la première fois pour combattre les nazis apparaîtra sous une forme modernisée. La recherche de voix pour les anti-héros est toujours en cours, et les producteurs veulent engager des acteurs qui ne se contenteront pas de faire entendre les personnages, mais pourront également les incarner dans des projets de jeux. ▪️ «
Waller
» est un spin-off de «
Peacemaker
», dans lequel
Viola Davis
reprendra le rôle de la chef impitoyable et ambiguë d'une force spéciale du gouvernement. Le projet sera écrit par
Christal Henry
et
Jeremy Carver
. ▪️ «
Superman: Legacy
» est un film basé sur le scénario de Gunn, qu'il pourrait réaliser lui-même. Il est connu que ce ne sera pas une autre histoire de la formation du héros. Le film se concentrera sur la recherche par Superman d'un équilibre entre son héritage kryptonien et son éducation terrestre. "Il est l'incarnation de la vérité, de la justice et du mode de vie américain", dit Safran, "Il est la bonté dans un monde qui pense que la bonté est démodée". La première du film est prévue pour le 10 juillet 2025. ▪️ «
Lanterns
» est un remplacement de la série à long terme sur laquelle
Greg Berlanti
travaillait. Safran compare la série à venir à «
True Detective
» et la considère comme l'un des projets télévisés les plus importants en développement, qui jouera un rôle important dans l'introduction des téléspectateurs à l'histoire principale qui s'étendra sur le film et la télévision. ▪️ «
The Authority
» est un film sur une équipe de super-héros qui s'appuie sur des méthodes plutôt radicales pour protéger la planète, qui est apparu dans les années 90. "L'une des choses à propos du DCU est que ce n'est pas seulement une histoire de héros et de méchants", commente Gunn. "Tous les films ou séries télévisées ne vont pas parler d'un gentil contre un méchant, de choses géantes qui sortent du ciel et du gentil qui gagne. Il y a des chapeaux blancs, des chapeaux noirs et des chapeaux gris". Safran, quant à lui, compare les personnages du film au personnage de
Jack Nicholson
dans le drame «
A Few Good Men
». ▪️ «
Paradise Lost
» est un drame semblable à «
Game of Thrones
», plein d'intrigues politiques et de manipulations, qui se déroule sur l'île féminine de Temiskira, d'où est issu «
Wonder Woman
». La série se déroulera avant les événements des films de
Gal Gadot
. ▪️ «
The Brave and the Bold
» est une introduction au nouveau Batman/Bruce Wayne et Robin/Damien Wayne du DCU, que Gunn appelle leur Robin préféré et "petit fils de pute". Le film s'inspirera de la série de comics de
Grant Morrison
, dans laquelle Bruce rencontre un fils dont il ignorait l'existence - un jeune adolescent élevé par des tueurs à gages. "C'est une histoire très étrange sur une relation père-fils", explique James. Parallèlement au projet ci-dessus,
Robert Pattinson
continuera d'incarner le Chevalier noir dans une série de films alternatifs. «
The Batman - Part II
» sortira le 2 octobre 2025. ▪️ «
Booster Gold
» est une série sur un héros unique et peu connu qui est apparu pour la première fois en 1986. Safran décrit le projet comme une histoire "sur un loser du futur qui utilise la technologie de base de son époque pour revenir à notre époque et prétendre être un super-héros." ▪️ «
Supergirl: Woman of Tomorrow
» est un nouveau regard sur le cousin de Superman. "Nous verrons la différence entre Superman, qui a été envoyé sur Terre pour être élevé par des parents aimants, et Supergirl, qui a grandi sur un tesson de Krypton, regardant tout le monde autour d'elle mourir et mourir de manière horrible pendant 14 ans. Quand elle arrive sur Terre, elle est beaucoup plus dure que la Supergirl à laquelle nous sommes habitués." ▪️ «
Swamp Thing
» est un film d'horreur qui sera la dernière partie du premier chapitre du nouveau DCU. En outre,
James Gunn
a réuni des écrivains qu'il considère comme des amis et qu'il admire pour tracer le développement global du DCU. Il s'agit notamment de
Drew Goddard
,
Christina Hodson
,
Jeremy Slater
,
Christal Henry
et l'auteur de comics
Tom King
. Cependant, il y a encore des "queues" - des films créés sous les prédécesseurs qui doivent sortir cette année : «
Shazam! Fury of the Gods
» en mars, «
The Flash
» en juin, «
Blue Beetle
» en août et «
Aquaman and the Lost Kingdom
» en décembre. À propos, Gunn qualifie The Flash de "probablement l'un des meilleurs films de super-héros de tous les temps". Il n'exclut pas non plus que les quatre acteurs principaux des films restent à leur poste à l'avenir.
Vous aimerez peut-être aussi
.
Regardez les autres titres qui pourraient être intéressants pour vous