Biography
Dwayne Douglas Johnson (born May 2, 1972), also known by his ring name The Rock, is an American actor, producer, and former professional wrestler. Widely regarded as one of the greatest professional wrestlers of all time, he was integral to the development and success of the WWE during the Attitude Era, an industry boom period in the late 1990s and early 2000s. Johnson wrestled for WWF/E for eight years prior to pursuing an acting career. His films have grossed over $3.5 billion in North America and over $10.5 billion worldwide, making him one of the world's highest-grossing and highest-paid actors.Prior to his emergence as a top-grossing actor beginning in the 2010s, Johnson was an athlete. At Freedom High School in Bethlehem Township, Pennsylvania in the Lehigh Valley, he ultimately emerged as a standout on the school's football and wrestling teams, which competed in the Eastern Pennsylvania Conference, a conference known for producing top professional and Olympic athletes. He credits his high school football coach with helping inspire transformational changes in his life, which before entering sports in 11th grade had been characterized by fights and petty crimes as a high-school teenager. His football capabilities at Freedom High School led him to be ranked as one of the top ten defensive tackle high-school prospects in the nation, drawing the attention of several NCAA Division I college football programs. Johnson accepted an athletic scholarship to play at the University of Miami, one of the country's top college football programs. As a college freshman, he was a member of the University of Miami's 1991 national championship team but largely spent his four college football years at the University of Miami in backup roles behind elite players, including future NFL star and Pro Football Hall of Fame inductee Warren Sapp. Johnson aspired to play professional football but went undrafted in the 1995 NFL Draft. Following his graduation from the University of Miami that year, he signed with the Calgary Stampeders of the Canadian Football League but was cut from the team in his first season.In 1996, Johnson's father Rocky, a longtime professional wrestler, assisted in helping him secure a contract with the World Wrestling Federation (WWF, now WWE). Johnson quickly rose to global prominence, aided by a gimmick he employed as a charismatic trash-talker. The role ushered in the Attitude Era in professional wrestling, which contributed to the industry's boom period in the late 1990s and early 2000s. Johnson left WWE in 2004 and returned in 2011 as a part-time performer until 2013, making sporadic appearances until retiring in 2019. A 10-time world champion, including the promotion's first of African-American descent, he is also a two-time Intercontinental Champion, a five-time Tag Team Champion, the 2000 Royal Rumble winner, and WWE's sixth Triple Crown champion. Johnson headlined the most-bought professional wrestling pay-per-view (WrestleMania XXVIII) and was featured among the most watched episodes of WWE's flagship television series (Raw and SmackDown).Johnson's first film appearance was in The Mummy Returns (2001). The following year he played his first leading role as the titular character in the sword and sorcery film The Scorpion King (2002). He has since starred in family films The Game Plan (2007), Race to Witch Mountain (2009), Tooth Fairy (2010), and Jungle Cruise (2021), as well as the action adventure films Journey 2: The Mysterious Island (2012), G.I. Joe: Retaliation (2013), Hercules (2014), Skyscraper (2018), San Andreas (2015) and Rampage (2018). He also starred in the action comedy films Get Smart (2008), Central Intelligence (2016), Baywatch (2017), and Red Notice (2021). In 2016 he voiced Maui in the Disney animated film Moana (2016). His role as Luke Hobbs in the Fast & Furious films, beginning with Fast Five (2011), helped the franchise become one of the highest-grossing in film. He subsequently starred in the spin-off Hobbs & Shaw (2019). Johnson also stars in the Jumanji films, appearing in Jumanji: Welcome to the Jungle (2017) and Jumanji: The Next Level (2019), and voices Bark Kent / Krypto / Superdog, Anubis, and Teth-Adam / Black Adam in the animated film DC League of Super-Pets (2022), before starring as the latter in the live-action superhero film Black Adam (2022). Johnson produced and starred in the HBO comedy-drama series Ballers (2015–2019) and stars and produces the autobiographical sitcom Young Rock (2021). In 2000, Johnson released his autobiography The Rock Says, which was a New York Times bestseller. In 2012, he co-founded the entertainment production company Seven Bucks Productions and is co-owner of the XFL, a professional American football league. In 2016 and 2019, Johnson was named by Time one of the world's most influential people.
Personal Life
As a college student and football player at the University of Miami, Johnson first met fellow University of Miami student Dany Garcia in the early 1990s. The couple married on May 3, 1997. She is a businesswoman, IFBB professional bodybuilder, and producer. Their daughter, Simone, was born on August 14, 2001.On June 1, 2007, Johnson and Garcia announced they were separating amicably, and their divorce was finalized in May 2008.Johnson subsequently began dating Lauren Hashian, the daughter of Boston drummer Sib Hashian. They first met in 2006 while Johnson was filming The Game Plan. They were married on August 18, 2019, in Hawaii. The couple have two daughters: Jasmine (born December 17, 2015) and Tiana (born April 17, 2018).Johnson and Hashian reside in Los Angeles and have a farm in Virginia and a second home in Southwest Ranches, Florida.In recognition of his service to the Samoan people, and because he is a descendant of Samoan chiefs, Johnson was given the noble title of Seiuli (meaning the son of Malietoa [Alo o Malietoa]) by Malietoa Tanumafili II during his visit there on 9 August 2004. In 2009, he gained Canadian citizenship through his father's birth and citizenship there.He received a partial Samoan pe'a tattoo on his left side in 2003. In 2017, he had the small "Brahma bull" tattoo on his right arm covered with a larger half-sleeve tattoo of a bull's skull.In February 2020, WWE announced that Johnson's daughter Simone began training at the WWE Performance Center, making her the first fourth-generation WWE wrestler. On May 16, Johnson announced she had signed a contract with WWE, and in May 2022 announced that her wrestling name would be Ava Raine.
Early Life
Johnson was born in Hayward, California on May 2, 1972, the son of Ata Johnson (née Maivia; born 1948) and former professional wrestler Rocky Johnson (born Wayde Douglas Bowles; 1944–2020). Growing up, Johnson lived briefly in Grey Lynn in Auckland, New Zealand with his mother's family, where he played rugby and attended Richmond Road Primary School before returning to the U.S.Johnson's father was a Black Nova Scotian with a small amount of Irish ancestry. His mother is Samoan. His father and tag team partner Tony Atlas were the first black tag team champions in WWE history, in 1983. His mother is the adopted daughter of Peter Maivia, who was also a professional wrestler. Johnson's maternal grandmother Lia was the first female pro wrestling promoter, taking over Polynesian Pacific Pro Wrestling after her husband's death in 1982 and managing it until 1988. Through his maternal grandfather Maivia, Johnson is a non-blood relative to the Anoa'i wrestling family. In 2008, Johnson inducted his father and grandfather into the WWE Hall of Fame.Johnson attended Montclaire Elementary School in Charlotte, North Carolina before moving to Hamden, Connecticut, where he attended Shepherd Glen Elementary School and then Hamden Middle School. Johnson attended President William McKinley High School in Honolulu and then Glencliff High School and McGavock High School, both in Nashville, and then Freedom High School in Bethlehem Township in the Lehigh Valley, where he graduated in 1990.At Freedom High School in the Lehigh Valley, Johnson initially struggled and was drawn into a culture of conflict and petty crime. Before the age of 17, he was arrested multiple times for fighting, theft, and check fraud and was suspended two weeks for fighting. The local newspaper later described him as "a troubled teenager with a history of run-ins with police." Freedom High School football coach Jody Cwik, however, saw athletic potential in Johnson, and recruited him to join Freedom's football team, where he played defensive tackle. The experience proved the beginning of a personal transformation for Johnson. "My thought process started to change. That's when I started thinking about goals and what I wanted to accomplish," he has since said about his high school football experience.In addition to playing football at Freedom High School, Johnson also was a member of the school's track and field and wrestling teams. Like the school's football team, its track and field and wrestling teams competed in the Eastern Pennsylvania Conference (EPC), a high school athletic conference known for being among the nation's best. The EPC's wrestling programs have been ranked best in the nation by WIN magazine and have been described as "among the nation's best in the sport for nearly three decades", and Johnson quickly found himself facing some of the nation's most accomplished high school wrestlers.By his senior year at Freedom High School, Johnson had only played two years of high school football but the fact that he had excelled on a team in an elite high school athletic division known nationally for producing a long list of professional and Olympic-level athletes, including future NFL stars Andre Reed, Saquon Barkley, Kyzir White, and others, drew the attention of NCAA Division I collegiate programs. College football recruiters ranked Johnson as one of the top ten high school defensive tackles in the nation. He opted to accept a full athletic scholarship offer from the University of Miami, whose football program was then one of the best in the nation.
Ratings
Average 6.83
Based on 8.51 Million movie and tv ratings over time
Gallery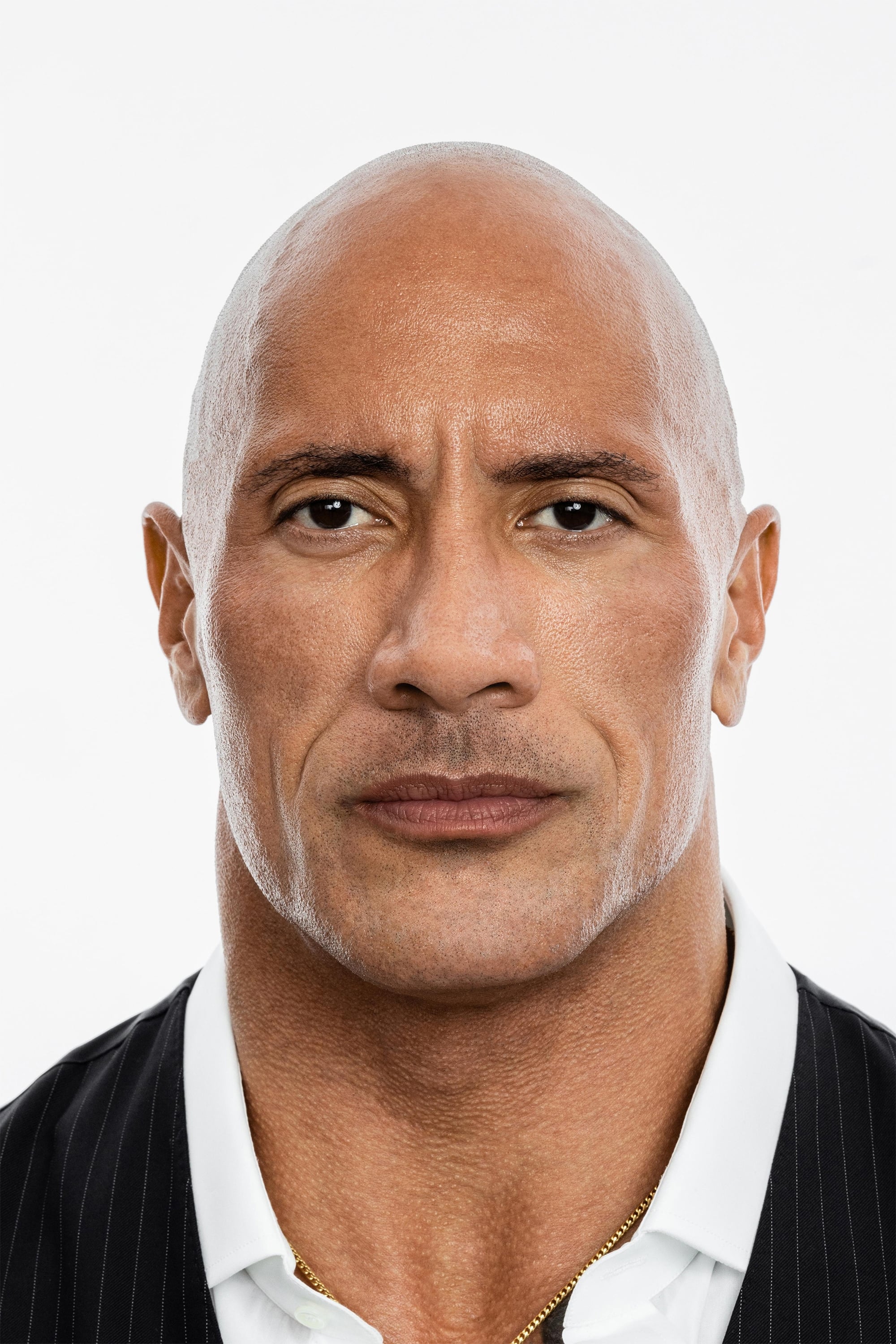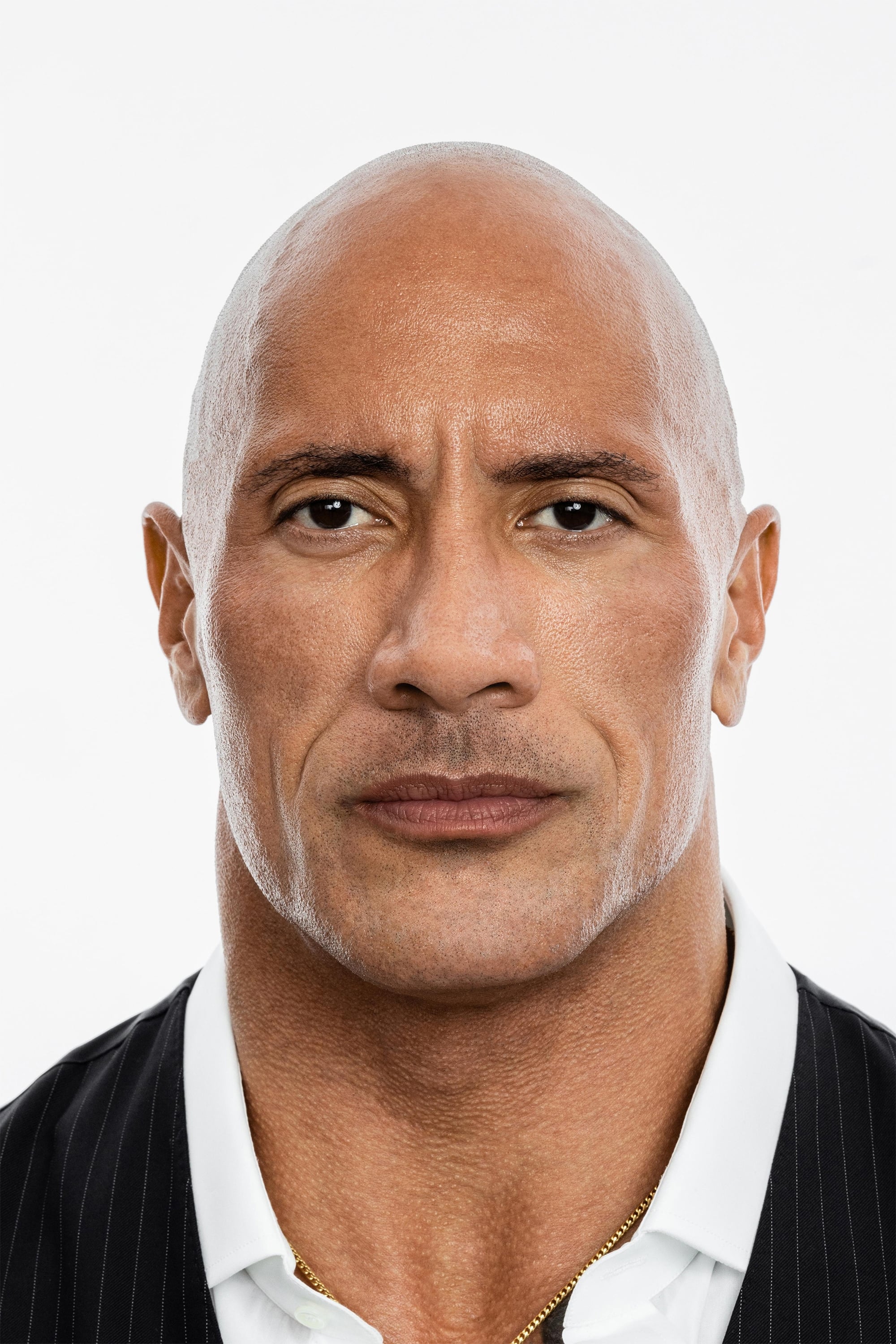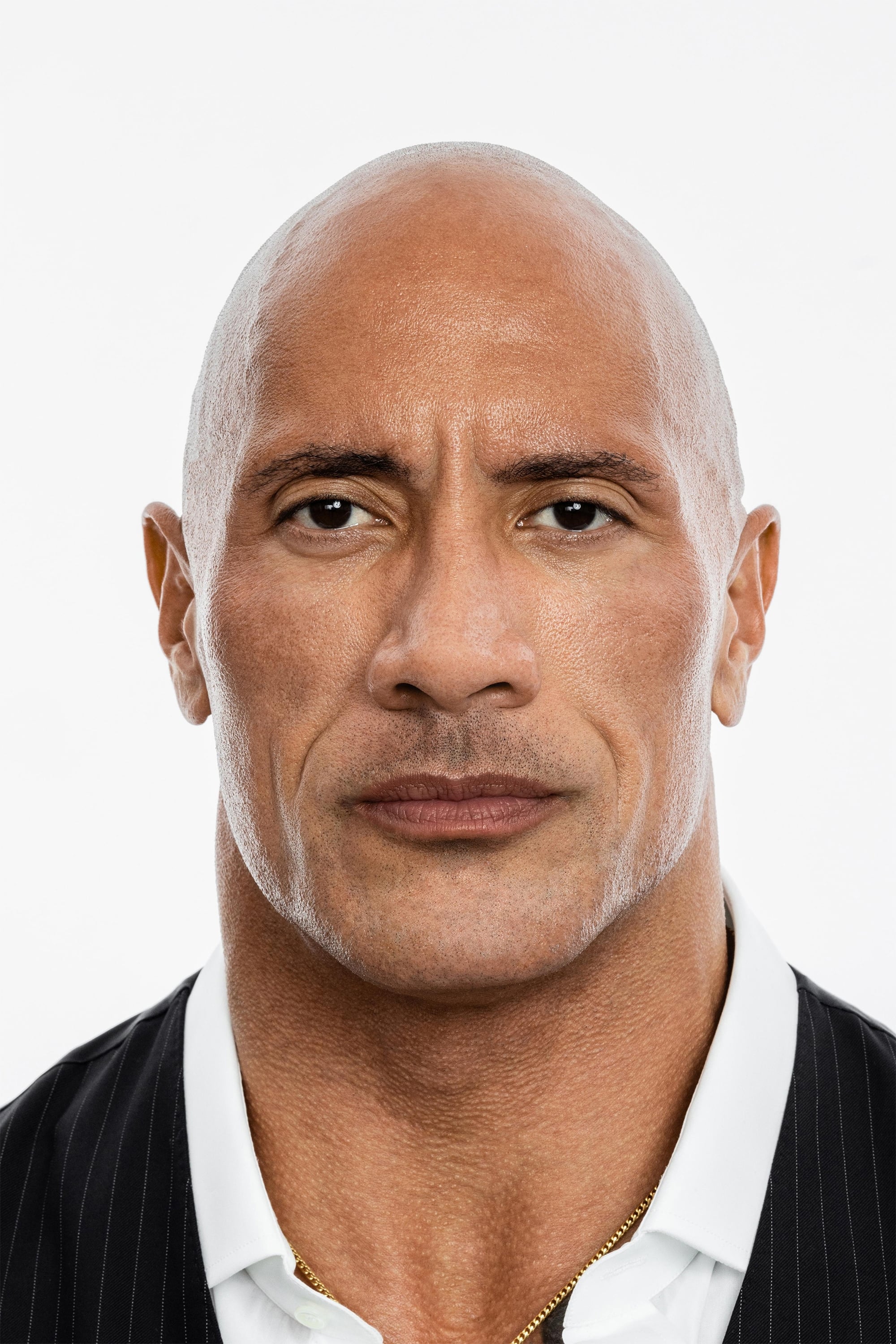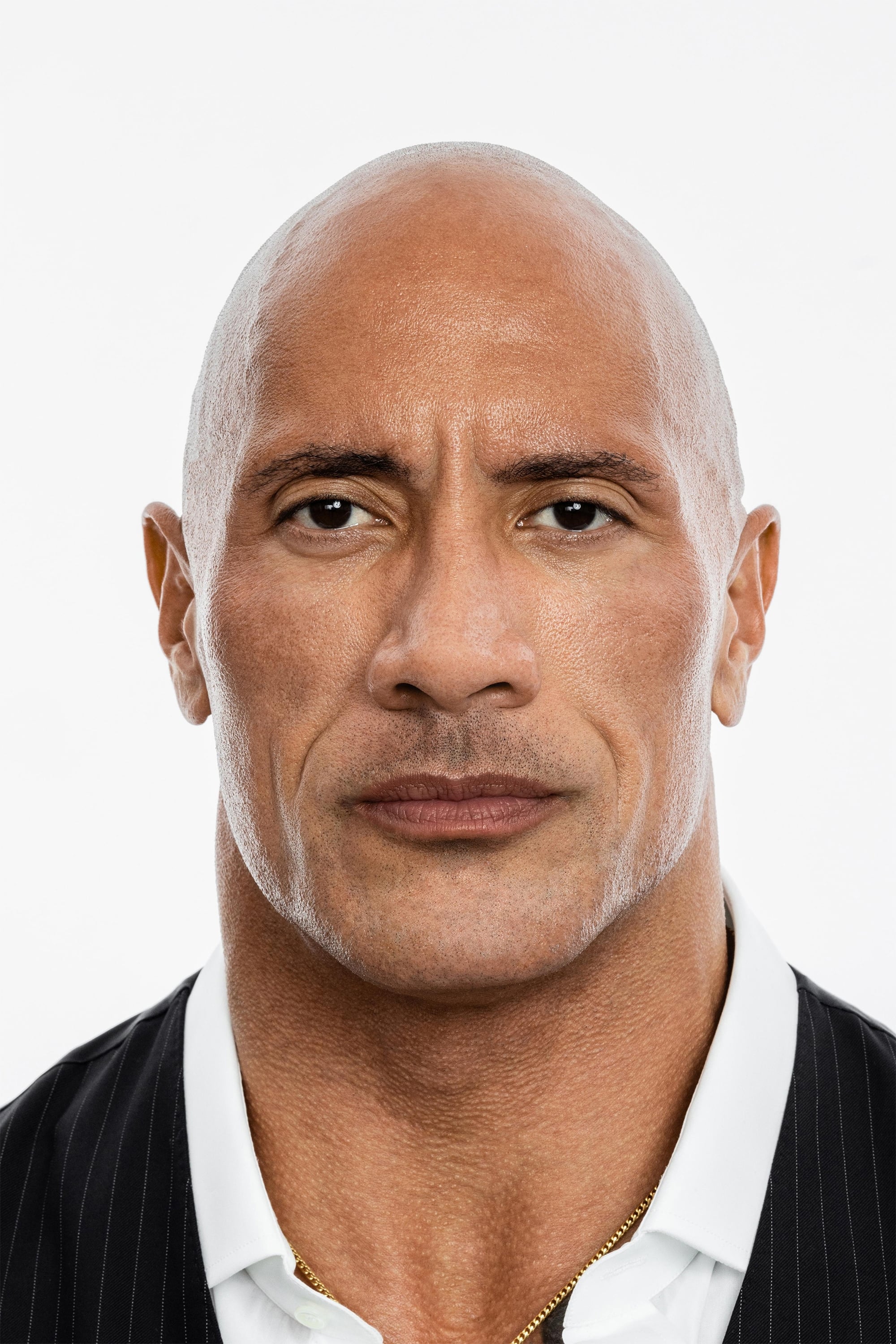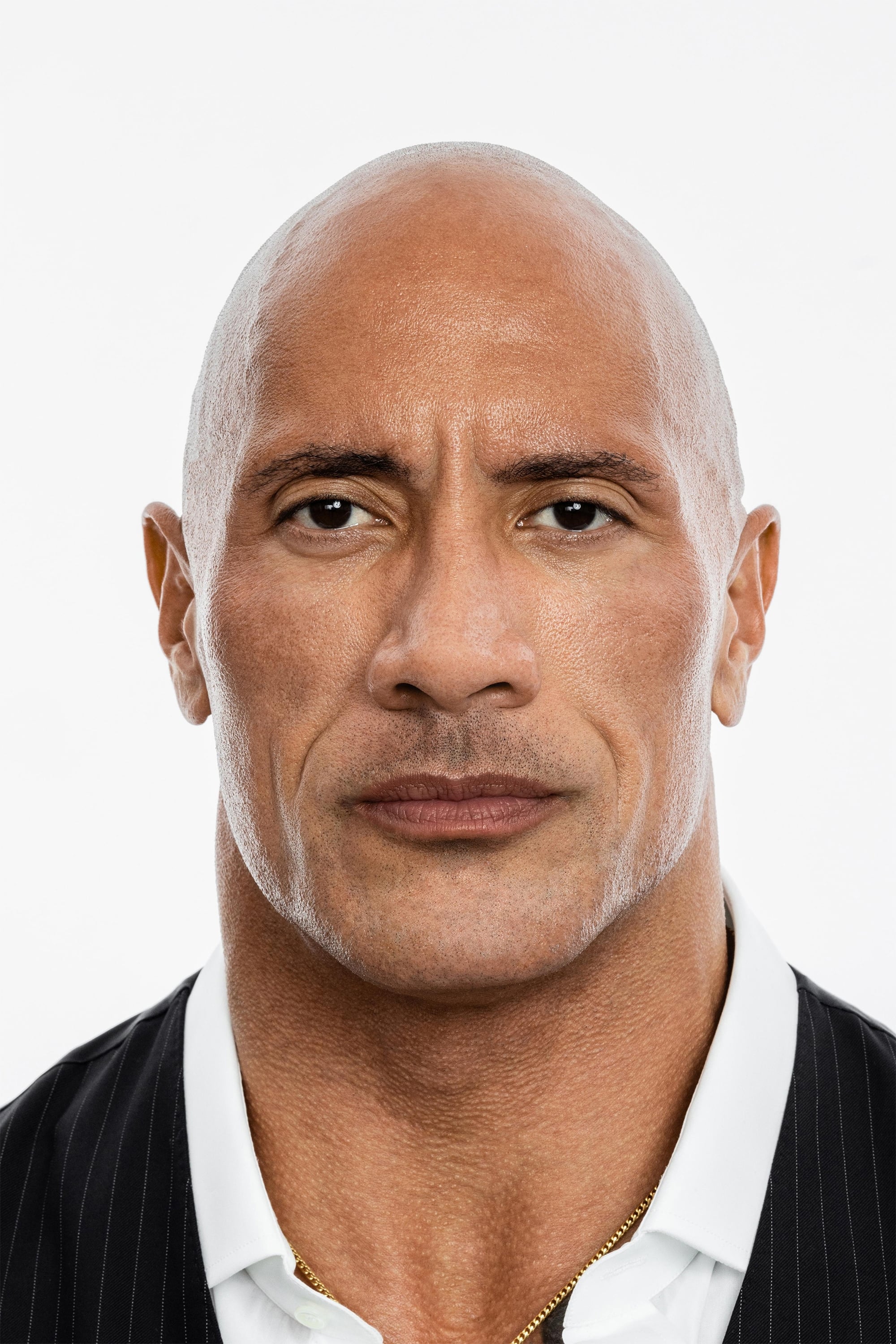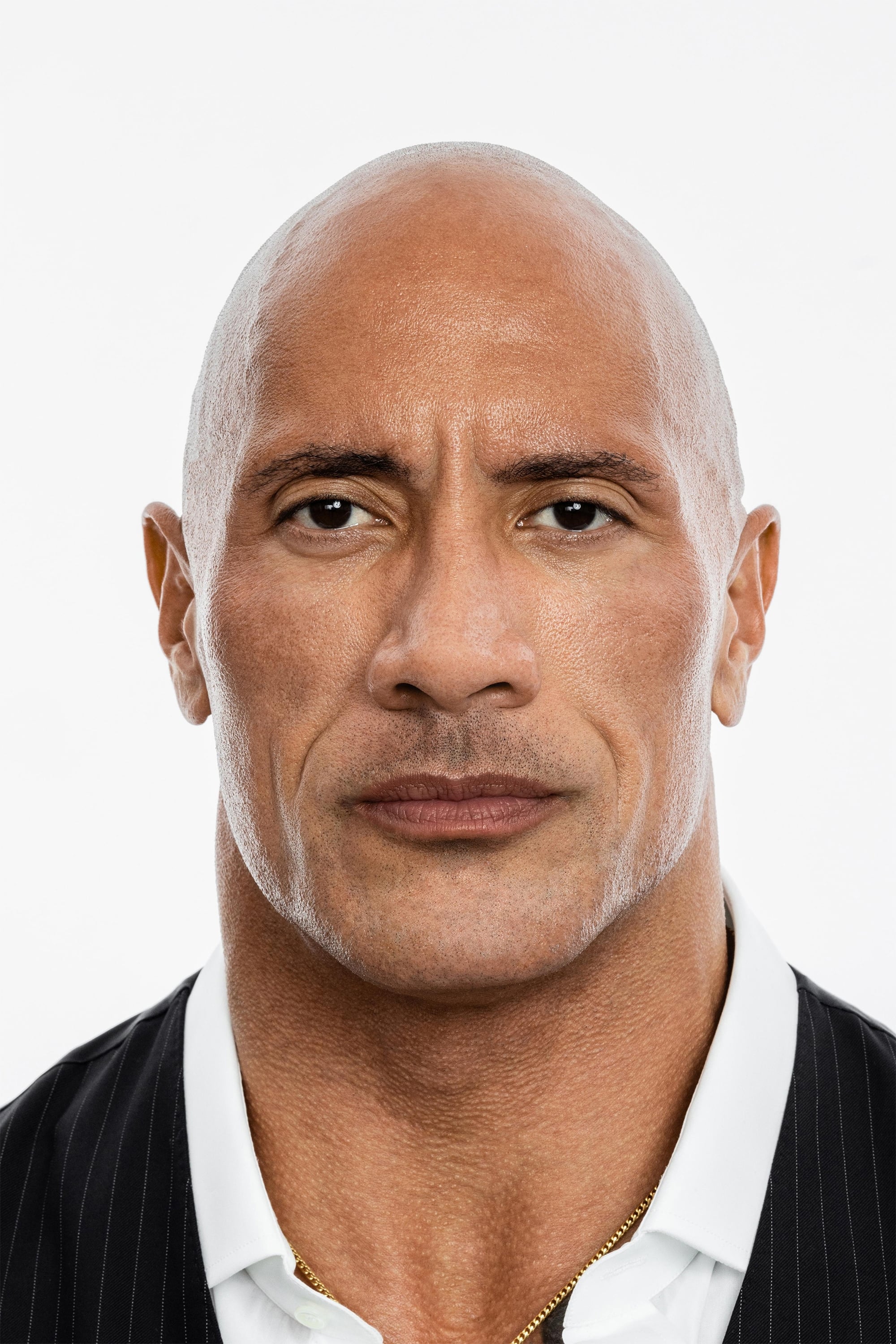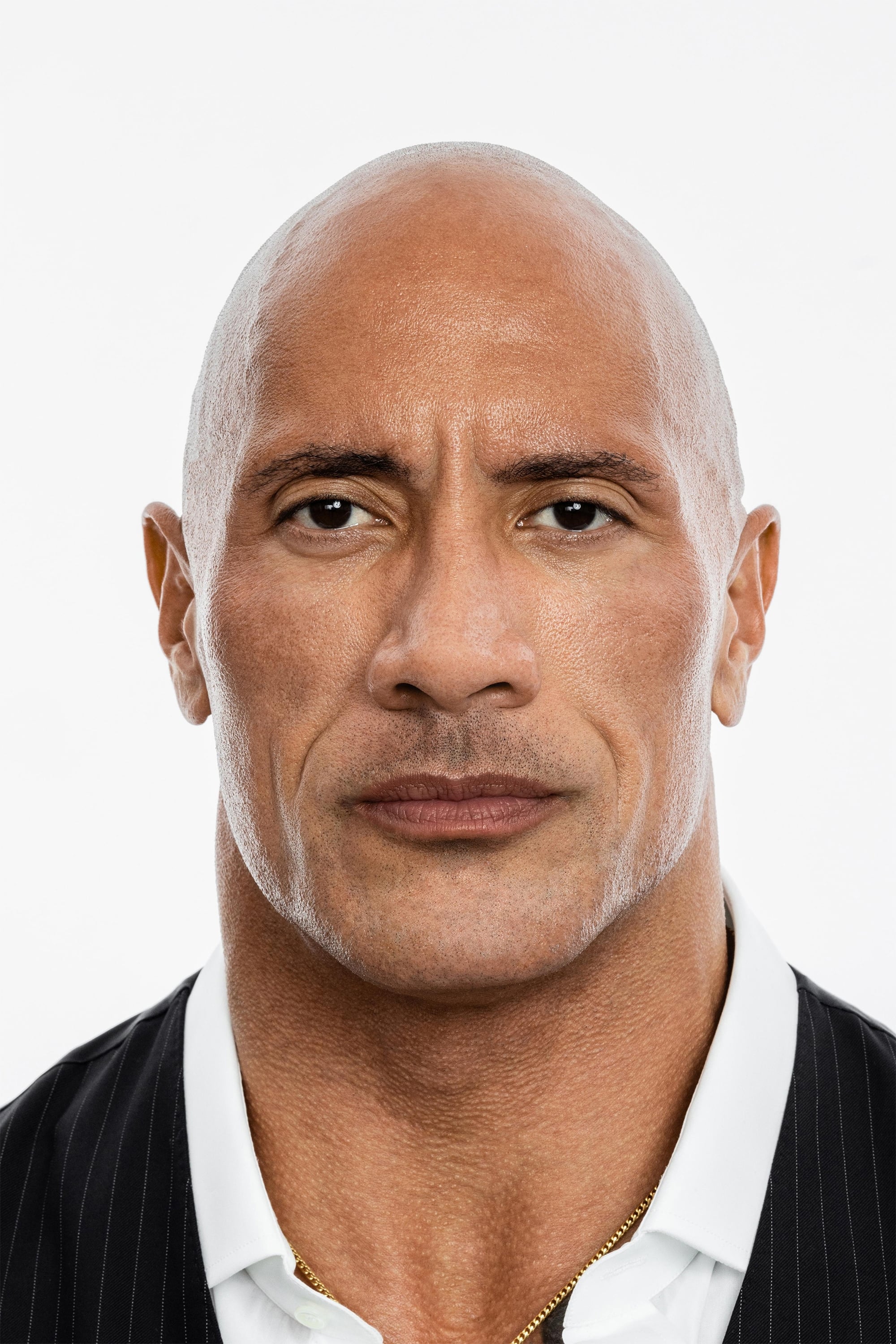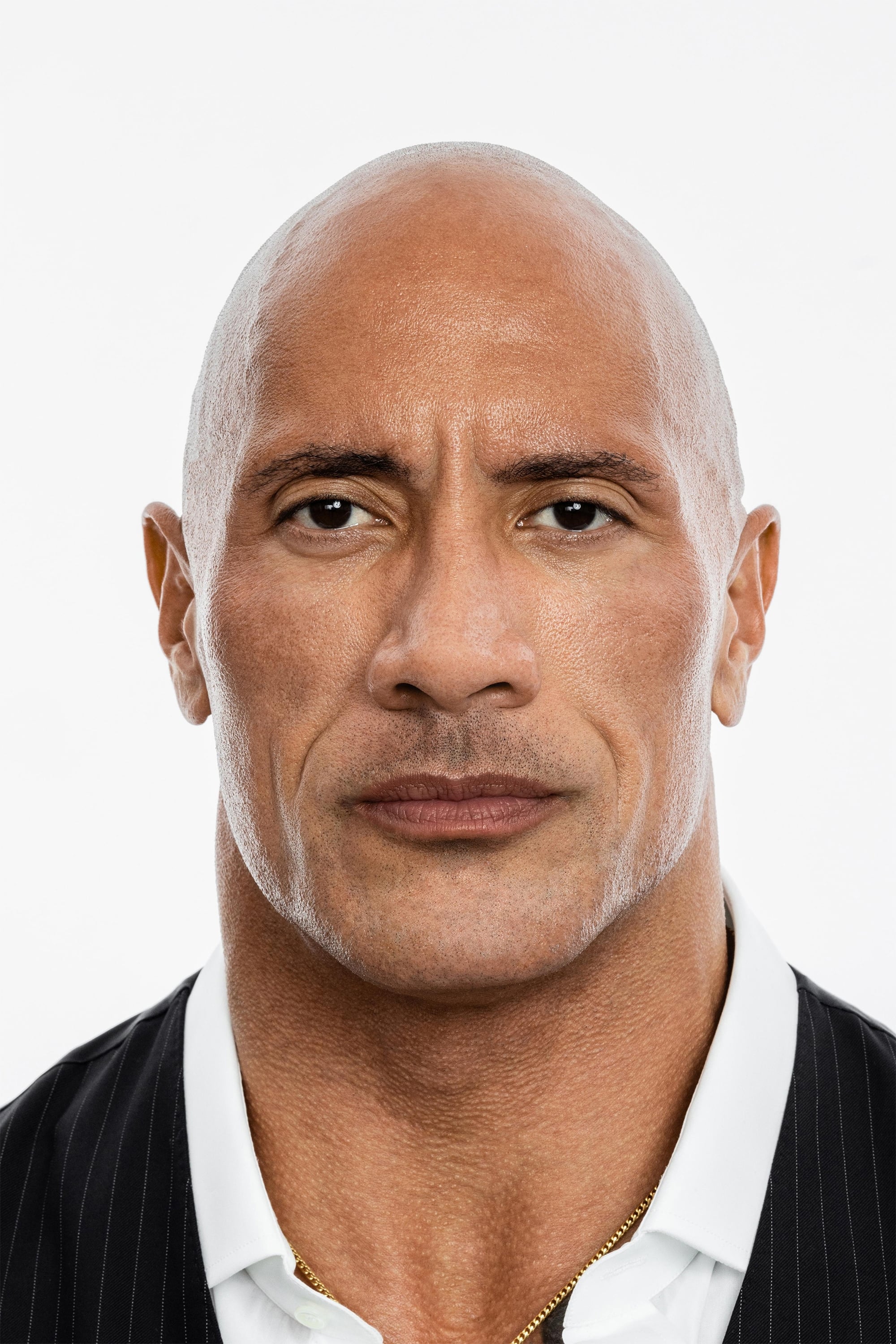 Information
Known for
Acting
Gender
Male
Birthday
1972-05-02 (50 years old)
Birth name
Dwayne Douglas Johnson
Place of birth
Hayward, United States of America
Religion
Christianity
Height
196-centimetre, 196-centimeter
Net worth
$140000000
Relationships
Dany Garcia (1997-05-03 - 2008-05-01)
Spouse
Lauren Hashian
Children
Simone Johnson
Father
Rocky Johnson
Mother
Ata Johnson
Relatives
Roman Reigns, Peter Maivia, Lia Maivia, Nia Jax, Rosey, Anoaʻi family, Sib Hashian
Citizenships
United States of America, Canada
Residences
Southwest Ranches · Fort Lauderdale, United States of America
Also known as
The Rock, Rocky Maivia, The Brahma Bull, The Corporate Champion, Двейн Джонсон, Скеля, Big Bull, 드웨인 존슨, Flex Kavana, Dwayne Douglas Johnson, Ντουέιν Ντάγκλας Τζόνσον, Ντουέιν Τζόνσον, 道恩·强森, La Roca, Dwayne 'The Rock' Johnson, دوين جونسون, الصخرة, 巨石強森, ഡ്വെയ്ൻ ജോൺസൺ, The Peoples Champion, The Great One, Скала, דווין ג'ונסון, ドウェイン・ジョンソン, ロック様, ザ・ロック
Awards
star on Hollywood Walk of Fame, Teen Choice Awards, Wrestling Observer Newsletter Hall of Fame

This article uses material from Wikipedia.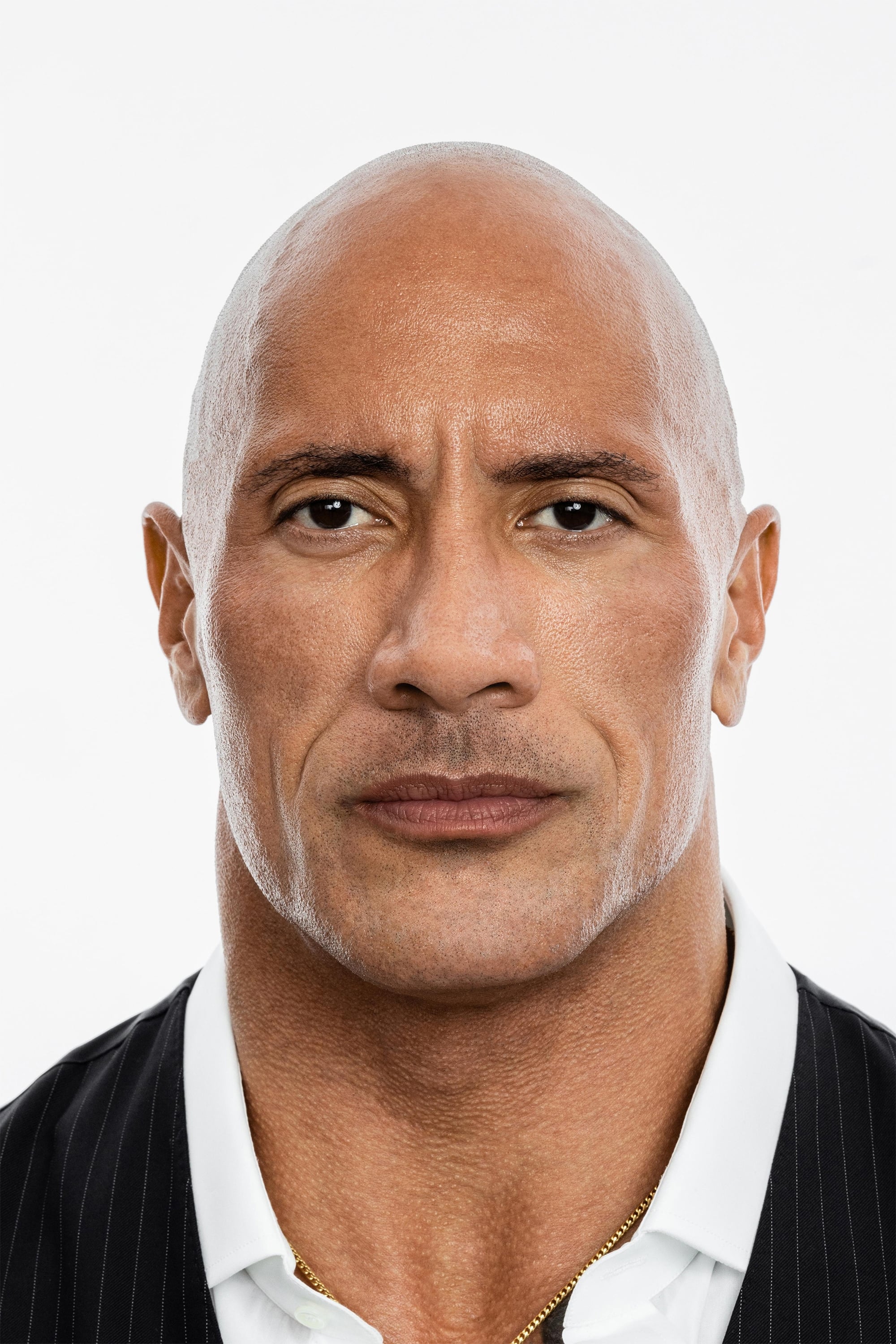 Dwayne Johnson
Check gifts on Amazon
Copyright © MovieFit 2022