Biografia
Christopher Keith Irvine (Jericho, 9 de novembro de 1970), mais conhecido pelo nome de anel Chris Jericho, é um lutador e cantor profissional canadense. Atualmente, ele está assinado para All Elite Wrestling (AEW), onde é o líder da estável Jericho Apreciation Society. Notado por sua personagem estrela de rock over-the-top, ele tem sido nomeado por jornalistas e colegas da indústria como um dos maiores lutadores profissionais de todos os tempos.

Durante a década de 1990, Jericho se apresentou para as organizações americanas Extreme Championship Wrestling (ECW) e World Championship Wrestling (WWW), bem como para promoções em países como o Canadá, Japão e México. No final de 1999, ele fez sua estreia na World Wrestling Federation (WWF). Em 2001, ele se tornou o primeiro Campeão da WWF indiscutível, e assim o titular final do WCW World Heavyweight Championship (então conhecido como o Campeonato do Mundo), tendo vencido e unificado o WWF e os títulos mundiais ao derrotar Stone Cold Steve Austin e The Rock na mesma noite. Jericho teve vários eventos de pay-per-view (PPV) durante seu tempo com o WWF/WWWE, incluindo WrestleMania X8 e os jogos inaugurais do TLC e da Elimination Chamber e os shows em si.

No WWF/WWE, Jericho é um seis vezes campeão mundial, tendo vencido o Campeonato WWF indiscutível uma vez, o WCW/World Championship duas vezes e o World Heavyweight Championship três vezes. Ele também realizou o Campeonato Intercontinental da WWE nove vezes e foi o nono Campeão Triplo da Coroa, bem como o quarto Campeão do Grand Slam na história. Além disso, ele foi o vencedor do Superstar do Ano 2008 Slammy Award e (junto com o Big Show como Jeri-Show) ganhou o 2009 Tag Team of the Year Slammy Award — tornando-o o único vencedor de ambos os Superstar e Tag Team do Ano.

Após sua partida da WWE em 2018, Jericho assinou com o New Japan Pro-Wrestling (NJPW), onde se tornou um único Campeão Intercontinental da IWGP, e tornou-se o primeiro homem a ter realizado ambos os WWE e IWGP Campeonatos Intercontinentais. Jericho se juntou à AEW em janeiro de 2019 e se tornou o titular inaugural do Campeonato Mundial da AEW em agosto daquele ano. Tudo totalizou, entre ECW, WCW, WWE, NJPW e AEW, Jericho realizou 34 campeonatos (incluindo sete Campeonatos do Mundo, e 10 Campeonatos Intercontinentais).

Em 1999, Jericho tornou-se vocalista principal da banda de heavy metal Fozzy, que lançou seu álbum de estreia epónimo no ano seguinte. O primeiro trabalho do grupo é composto em grande parte de versões de capa, embora tenham focado principalmente no material original de seu terceiro álbum, All That Remains (2005), em diante. Jericho também apareceu em inúmeros programas de televisão ao longo dos anos, incluindo a temporada 2011 de Dancing With the Stars. Ele hospedou o show de jogo ABC Downfall, a edição 2011 do Revolver Golden Gods Awards, e o Metal Hammer Golden Gods Awards do Reino Unido em 2012 e 2017.

Classificações
Média 7.01
Baseado em 275 mil de audiências de filme e serie de TV ao longo do tempo
Galeria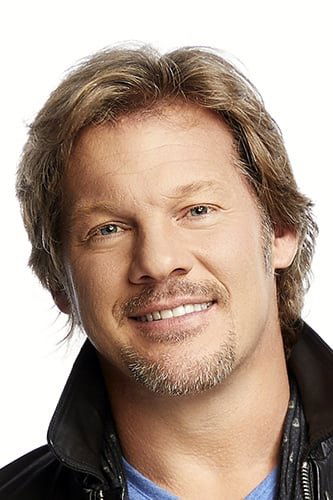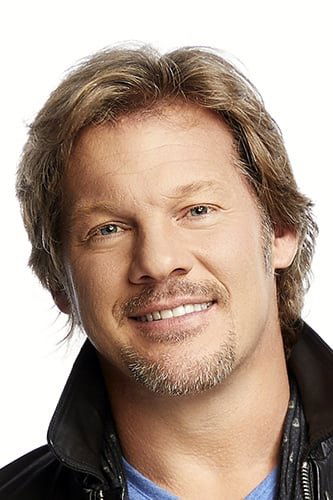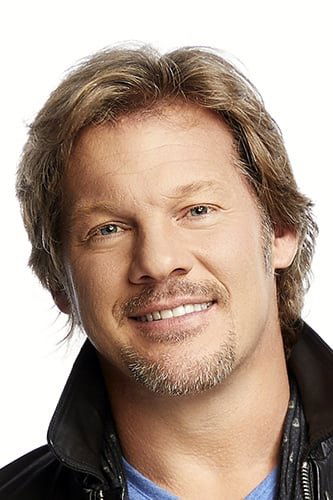 Em formação
Conhecido(a) por
Acting
Gênero
Masculino
Nascimento
1970-11-09 (52 anos)
Local de nascimento
Manhasset, United States of America
Altura
183-centimeter
Pai
Ted Irvine
Cidadanias
United States of America, Canada
Também conhecido(a) como
Jericho, Moongoose McQueen, Christopher Keith Irvine, Y2J, Corazón de León, Lionheart, León D' Oro, Super Liger, Lion Do, Chris Irvine
Prêmios
Order of the Buffalo Hunt, Wrestling Observer Newsletter Hall of Fame

This article uses material from Wikipedia.